New 2019 Surveys and Anatomic Pathology Education Programs
New 2019 Surveys and Anatomic Pathology Education Programs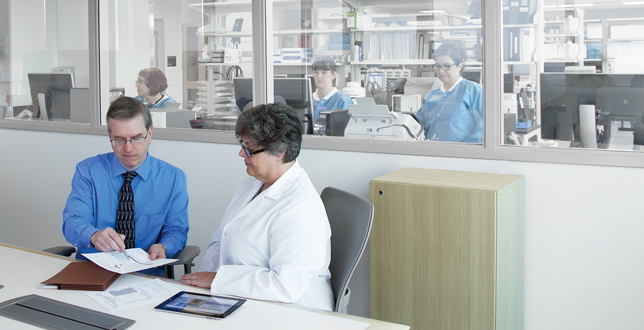 New technologies, new testing requirements, and emerging diseases all contribute to the rapid evolution of the clinical laboratory environment. The CAP continues to develop our comprehensive range of proficiency testing to help you maintain the highest degree of precision in your laboratory and deliver better, more effective patient care.
Highlights
Choose from 25 new proficiency testing and quality improvement for 2019.
Evaluate your laboratory's digital whole slide imaging process with the new HistoQIP HQWSI program.
Gain timely insight with the Performance Analytics Dashboard, our complimentary Surveys and CAP accreditation performance monitoring and reporting tool.
Purchase your PT and manage your account online—you can review, modify, and submit your prepopulated quote.
Proficiency Testing Disciplines
Accuracy-Based Program
Specimens are from human donors and are matrix-effect free. Grading is set against reference method targets or all method mean values.

Testing of insulin, C-peptide, and glucose (ABGIC)
Anatomic Pathology
Biochemical and Molecular Genetics
Chemistry
Endocrinology
Methylmalonic acid and active B12 testing for diagnosis of vitamin B12 deficiencies (MMA)
Hematology
Microbiology
Reproductive Medicine
Automated postvasectomy sperm count and presence/absence (PV1)
Toxicology
Transfusion Medicine
Provides additional volume of the current VM6 program for use with Siemens ADVIA Centaur® (VM6X)
Quality Improvement Programs
Calibration Verification/Linearity
C-peptide and insulin calibration verification/linearity (LN46)
Monitor transfusion medicine performance and assess comparability across multiple automated and manual methods (JATQ)
Aid quality improvement efforts in your laboratory with these new Q-PROBES: