Laboratory Leadership in Motion: Moving a Growing Medical Laboratory
Laboratory Leadership in Motion: Moving a Growing Medical Laboratory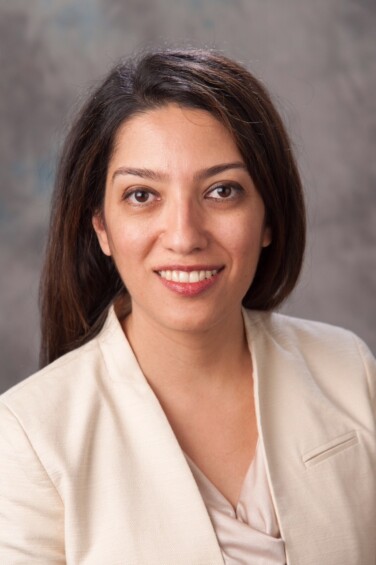 In 2007, when leaders at the 381-bed University of California San Diego (UCSD) medical center began to plan a major expansion that would involve building two new hospitals (418 beds) and investing $90 million in new laboratory space to accommodate them, Mojgan Hosseini, MD, FCAP, was a medical student in Oregon. The mammoth growth spurt at UCSD was concurrent with her anatomic pathology/clinical pathology (AP/CP) residency at the University of Chicago, fellowship in gastrointestinal (GI) and liver pathology at the University of California San Francisco, and first full-time position with the Permanente Medical Group in Northern California.
Between 2008 and 2018, as the new laboratories and hospitals went live and bed capacity doubled, annual UCSD surgical pathology volume grew from 16,000 to 32,000 cases and reportable AP/CP test volume went up 213%. Annual costs increased 119% during those years while AP/CP revenue grew 187%. If you were inclined to see opportunity in disruptive innovation, it was a good time to jump in. Dr. Hosseini did, signing on with UCSD as an assistant professor of GI and liver pathology in 2015.
Scaling up to keep pace with the hospital expansion and the attendant growth in surgical pathology volume was a bit of a tap dance for the first few years, Dr. Hosseini says, but they've landed in a great place. The biggest planning challenges were tied to managing communication and coordination. Not surprising, given that they had based their planning on a risky shared premise: When it comes to their equipment and workspace, everyone—from physicians and laboratory team members to hospital facilities maintenance personnel, IT engineers, and representatives of the biotech industry who were involved on site—has a valid opinion. They should be involved in the planning and their thoughts should be solicited to ensure that they can continue to achieve their goals while protecting or improving the quality of their work.
UCSD held meetings with teams from all the affected departments to allocate shared space and prepare for workflow disruption. The number of meetings grew as plan iterations multiplied, which pushed against the need to keep pace with routine responsibilities. Although for Dr. Hosseini, now codirector of surgical pathology and medical director of histology and gross pathology, there's always time for teaching. Managing a clinical staff of 35 FTE laboratory technicians, 12 academic (MD/PhD) attendings, 19 AP/CP residents, and 4 MD clinical fellows is a happy section of her sandbox.
As transition to new spaces for histology, histochemistry, immunofluourescence, and electron microscopy got closer, planning shifted to contingencies, workarounds, and the finer points of moving so much sensitive heavy equipment over a weekend. Everyone understood the importance of executing the maneuver without compromising patient care or falling out of CLIA compliance, Dr. Hosseini says; and everyone stepped up. While much could have gone wrong, nothing serious did; and they learned that minor concerns could prompt useful workarounds.
For example, it wasn't until growing workflow overwhelmed the old space that finishing the new gross room last became problematic; but when it did, the spacious new autopsy suites with new grossing stations of their own began to look bigger and brighter. Maybe overflow in grossing could be diverted to the new autopsy room until the new gross room opened for business. It wasn't a perfect solution. The autopsy suites were farther from the OR, so specimen transport took longer, which compressed frozen section turnaround time. Plus the residency program director and coordinator had to schedule trainee grossing in shifts. Those were challenging realities, especially for the residents; but they did foster adaptability, and that's a strength. "Laboratory management is not something you can teach theoretically," Dr. Hosseini says. "It's hands-on training; you have to be in the situation in order to learn it."
The team tried to plan for hiccups. Still, they didn't have a checklist entry for fire doors and ceiling panels. "You need to have the right fire doors," Dr. Hosseini says, "and you need to ask the fire marshal what that means, because nobody else knows." Fire doors: check.
Then someone wondered if those decorative ceiling panels were laboratory grade as required for cleaning and disinfection. Ceiling panels: check.
So at the end of the day, what turned out to be the most valuable asset to a pathologist managing a major laboratory scale-up? You guessed it: people.
"It is hugely important to have the right team, including laboratory managers and quality control people you can absolutely trust," Dr. Hosseini says. "They are the soldiers at the front line who are getting everything done. The laboratory managers, especially, are fighting all the battles and coordinating all the teams. Having the right people, who are very, very good at what they do, makes all the difference."
It also helps to have the right attitude. In any large institution, Dr. Hosseini says, there will be a bureaucracy. But the gods smile on those who remain positive; appreciate their colleagues, trainees, and staff; and are committed to finding constructive solutions. A ferocious work ethic helps, too.
"I have a little bit of a 'bring-it-on' attitude," Dr. Hosseini grins. "Attitude matters a lot."
And that sort of attitude is what we call leadership.

---