CAP President Dr. Richard C. Friedberg Attends Cancer Moonshot Event At White House As CAP Is Named To Collaborative Research Team
CAP President Dr. Richard C. Friedberg Attends Cancer Moonshot Event At White House As CAP Is Named To Collaborative Research Team
E-mail: MEDIA@CAP.ORG
Task Force Report Calls for Collaboration Among Experts To Establish Protocols for Blood Sample Collection, Processing and Analysis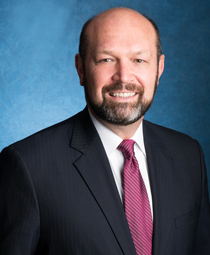 Northfield, IL—The College of American Pathologists (CAP), the worldwide leader in laboratory quality assurance, will be among the experts involved in collaboration to develop protocols for collection, processing and analysis of cancer blood samples as part of the Blood Profiling Atlas project within the national "Cancer Moonshot" initiative. CAP President Richard C. Friedberg, MD, PhD, FCAP, is attending a White House event to announce the important initiative.
Blood profiling measurements are valued by the cancer community because biopsy material can be repeatedly accessed and they allow for easier tracking of the molecular evolution of cancer. Because liquid biopsies are relatively new, questions remain about these assays, and standard protocols have yet to be established. In addition, clinicians are restricted in their ability to perform liquid biopsy analysis in clinical care. The task force is calling for standard protocols to move this research to the forefront.
"Improvement in health care only comes with consistent collaboration. Pathologists know collaboration—we do it every day—and the CAP is the leader in establishing standards in cancer care and research, so we are eager to get to work to improve patient health and to ultimately conquer cancer," said Dr. Friedberg. "Liquid biopsies hold great potential for enormous research and care of cancer and CAP is well positioned in these collaborative conversations."
The CAP will be represented by Carolyn Compton, MD, PhD, FCAP, the chair of the organization's Pre-analytics for Precision Medicine Project Team (PPMPT) in upcoming meetings to discuss the Blood Profiling Atlas.
Vice President Joe Biden, who oversees the Moonshot task force, has said that better cancer data sharing will be critical in the group's goal of doubling the rate of progress toward ending cancer as we know it. He's called for the elimination of "silos" in which research tends to be conducted and seldom shared.
During his 2016 State of the Union Address, President Obama called on Vice President Biden to lead a new, national Cancer Moonshot, focused on making a decade's worth of progress in preventing, diagnosing, and treating cancer in five years—ultimately striving to end cancer as we know it. After meeting with experts across the country and the world, Vice President Biden identified areas of focus for the Cancer Moonshot—based on barriers to progress and opportunities for improving patient outcomes—and announced a first wave of accomplishments at the Cancer Moonshot Summit on June 29, 2016 at Howard University in Washington, DC.
About the College of American Pathologists
As the leading organization with 18,000 board-certified pathologists, the College of American Pathologists (CAP) serves patients, pathologists, and the public by fostering and advocating excellence in the practice of pathology and laboratory medicine worldwide. The CAP's Laboratory Improvement Programs, initiated 65 years ago, currently has customers in more than 100 countries, accrediting 7,900 laboratories and providing proficiency testing to nearly 22,000 laboratories worldwide. Find more information about the CAP at CAP.ORG. Follow CAP on Twitter at @PATHOLOGISTS.