Statement by CAP President R. Bruce Williams, MD, FCAP, on Report to Combat Drug Addiction and the Opioid Crisis
Statement by CAP President R. Bruce Williams, MD, FCAP, on Report to Combat Drug Addiction and the Opioid Crisis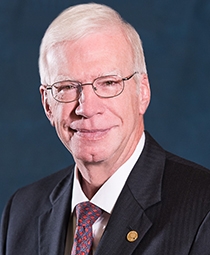 Contact: Apoorva Stull
Phone: 202-354-7102
E-mail: media@cap.org
The College of American Pathologists (CAP) welcomes the release of the President's commission report and recommendations to combat drug addiction and the opioid crisis. As stewards of clinical laboratories, pathologists play a critical role in the patient diagnosis, identification of drug misuse, and monitoring of clinical treatment for addiction.
This value is enhanced by forensic pathologists serving as medical examiners to accurately determine the ultimate burden inflicted upon society by the opioid epidemic. With the implementation of new recommendations, the CAP encourages the President's commission to further recognize the pathologist as an essential partner in the medical response to the opioid crisis. In addition, we encourage the administration to allocate resources supporting the development of opioid drug proficiency testing programs, including those dealing with the rapidly changing field of synthetic designer drugs, and medical examiner programs to diagnose deaths due to drug overdose.
– CAP President R. Bruce Williams, MD, FCAP.
About the College of American Pathologists
As the world's largest organization of board-certified pathologists and leading provider of laboratory accreditation and proficiency testing programs, the College of American Pathologists (CAP) serves patients, pathologists, and the public by fostering and advocating excellence in the practice of pathology and laboratory medicine worldwide. For more information, read the 2017 CAP Annual Report at cap.org