Georgia Physician, Patrick Godbey, Elected President-Elect of College of American Pathologists
Georgia Physician, Patrick Godbey, Elected President-Elect of College of American Pathologists
E-mail: media@cap.org
Patrick Godbey, MD, FCAP, was elected president-elect of the College of American Pathologists (CAP) on Sep. 7, 2017, and sworn in during a ceremony at the organization's annual meeting in Oxon Hill, Maryland, just outside Washington, DC, on Oct. 7.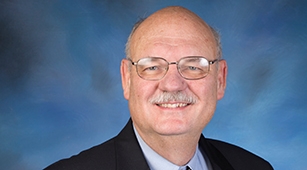 The CAP, founded in 1946, is the world's largest organization of board-certified pathologists and leading provider of laboratory accreditation and proficiency testing programs.
Dr. Godbey has been an active member of the CAP for 25 years and has served on the CAP Board of Governors since 2011. He is also the recent chair of the CAP Council on Government and Professional Affairs that oversees the direction of the organization's legislative and regulatory advocacy efforts on behalf of patients, pathology, and medical laboratories—an issue he intends to focus on during his term as president-elect and later as president.
"The CAP's advocacy efforts must increase at the individual state level and in Washington, DC," said Dr. Godbey. "I understand both the clinical and economic pressures facing pathologists because I deal with them every day."
While Dr. Godbey sees current and future challenges facing the specialty of pathology and health care at large, he is confident that pathologists will be able to adapt.
"If pathologists are not prepared for this future, then our ability to deliver quality patient care will suffer," he said. "The CAP must be a compelling force with regard to regulatory changes and prepare pathologists for the changing practice climate."
As a an anatomic and clinical pathologist, Dr. Godbey is the founder, CEO, and laboratory director of Southeastern Pathology Associates, as well as the laboratory director at Southeast Georgia Regional Medical Center, both in Brunswick, Georgia, where he lives with his wife Donna Godbey. Their daughter, Elizabeth Godbey, MD, FCAP, is a transfusion medicine fellow at the New York-Presbyterian/Columbia University Medical Center in New York.
About the College of American Pathologists
As the world's largest organization of board-certified pathologists and leading provider of laboratory accreditation and proficiency testing programs, the College of American Pathologists (CAP) serves patients, pathologists, and the public by fostering and advocating excellence in the practice of pathology and laboratory medicine worldwide. For more information, read the 2017 CAP Annual Report at CAP.ORG