A Statement by College of American Pathologists (CAP) President R. Bruce Williams, MD, FCAP on Final Next-Generation Sequencing Medicare Coverage Proposal
A Statement by College of American Pathologists (CAP) President R. Bruce Williams, MD, FCAP on Final Next-Generation Sequencing Medicare Coverage Proposal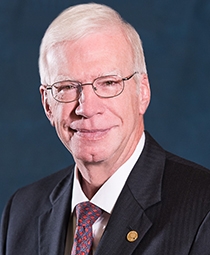 Contact: Apoorva Stull
Phone: 202-354-7102
E-mail: MEDIA@CAP.ORG
Washington, DC — "The CAP applauds the Centers for Medicare & Medicaid Services (CMS) for revising its final national coverage determination (NCD) policy for next-generation sequencing (NGS) to address some of the concerns raised by the CAP and other stakeholders. The implementation of the draft NCD criteria for NGS would have had profound adverse and immediate consequences for Medicare beneficiary access to therapies, and negatively impact the treating physician's ability to order medically necessary tests for patients. While the final NCD nationally covers only approved or U.S. Food and Drug Administration (FDA) cleared tests using NGS, the final determination leaves the local Medicare Administrative Contractor with the discretion to cover all other tests as long as specific patient criteria are met. The expanded criteria include recurrent, relapsed, refractory, metastatic, and advanced stages III or stages IV of cancer." – CAP President R. Bruce Williams, MD, FCAP.

About the College of American Pathologists
As the world's largest organization of board-certified pathologists and leading provider of laboratory accreditation and proficiency testing programs, the College of American Pathologists (CAP) serves patients, pathologists, and the public by fostering and advocating excellence in the practice of pathology and laboratory medicine worldwide. For more information, read the CAP ANNUAL REPORT at CAP.ORG.