Guideline To Improve Collection, Handling Of Thoracic Specimens Opens For Comment
Guideline To Improve Collection, Handling Of Thoracic Specimens Opens For Comment
Contact: Kerry Lydon
Phone: 800-323-4040, ext. 7844
E-mail: media@cap.org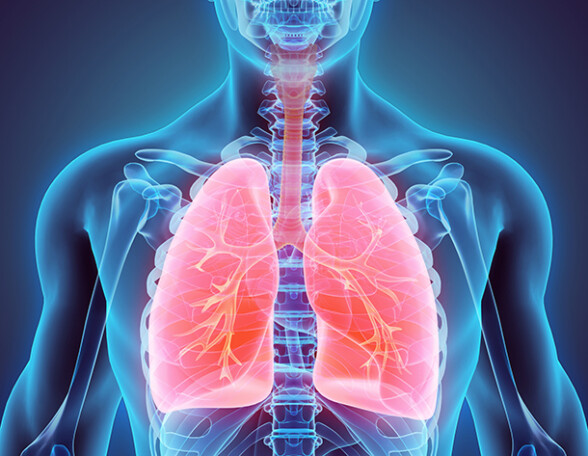 NORTHFIELD, IL— For patients battling lung disease, advances in minimally invasive techniques allow clinicians to now perform multiple ancillary tests on small biopsy specimens. To ensure optimal diagnostic testing and management in these cases, the College of American Pathologists (CAP) is developing an evidence-based clinical guideline.
A draft summary of recommendations for the guideline, "Collection and Handling of Thoracic Small Biopsy and Cytology Specimens for Ancillary Studies," is open for public comment now through June 11, 2018. Recommendations address the procedural and methodological variables that optimize testing outcomes and also address how clinicians should triage or prioritize such testing.
All stakeholders—including pathologists, cytopathologists, general and thoracic surgeons, pulmonologists, as well as cytotechnologists, allied health professionals, hospital or laboratory administrators, patient advocacy group representatives, and patients—are encouraged to review and submit feedback on these draft recommendations.
"We've focused on the procedures and methods for collecting and handling minimally invasive specimens from patients with suspected thoracic abnormalities," explains Sinchita Roy-Chowdhuri, MD, PhD, FCAP. "Keeping a tight focus on guideline scope is an important step to ultimately providing evidence-backed recommendations that help clinicians in active practice to provide accurate, high-quality care."
Dr. Roy-Chowdhuri and Christopher R. Gilbert, DO, MS, FCCP, a member of the American Thoracic Society, co-chair an interdisciplinary panel of pathologists, thoracic specialists, and other experts in developing the guideline. Collaborating with members from eight other medical societies, the expert panel has reviewed more than 3,100 articles to develop 17 draft recommendations.
Following the open comment period, the guideline authors will consider all feedback to finalize the recommendations. The final recommendations will appear in the guideline manuscript and will be available at no cost.
To read and comment on the draft recommendations, visit cap.org between May 23 and June 11, 2018.
The CAP develops evidence-based guidelines and consensus statements related to the practice of pathology and laboratory medicine. Through this work, the CAP and its members continually improve the quality of diagnostic medicine and patient outcomes.
About the College of American Pathologists
As the world's largest organization of board-certified pathologists and leading provider of laboratory accreditation and proficiency testing programs, the College of American Pathologists (CAP) serves patients, pathologists, and the public by fostering and advocating excellence in the practice of pathology and laboratory medicine worldwide. For more information, read the 2017 CAP Annual Report at CAP.ORG.