Pathologists Quality Registry Will Assist Pathologists to Demonstrate Quality Patient Care, Maximize Reimbursement
Pathologists Quality Registry Will Assist Pathologists to Demonstrate Quality Patient Care, Maximize Reimbursement
Contact: Apoorva Stull
Phone: 202-354-7102
E-mail: media@cap.org
Registration is now available for the first pathologist-specific, CMS-qualified clinical data registry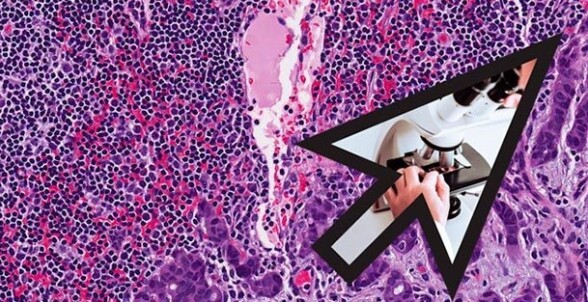 Washington, DC—The College of American Pathologists (CAP) opened the Pathologists Quality Registry at CAP17, the CAP's annual meeting, for pathologists to enroll and use the registry for the Merit-based Incentive Payment System (MIPS) reporting. Developed by pathologists for pathologists, the Pathologists Quality Registry offers pathology-specific quality measures and attestation for improvement activities to help pathologists demonstrate quality care, while maximizing Medicare payment bonus potential.
The Pathologists Quality Registry is a one-stop reporting tool for most participants, as it is the first approved pathology-specific Qualified Clinical Data Registry (QCDR) by the Centers for Medicare & Medicaid Services (CMS) that will help to reduce reporting burdens by allowing participants not only to report on physician quality measures, but also to attest to improvement activities under the Medicare Quality Payment Program (QPP).
With $2.1 billion in Medicare payment at stake over the next seven years, the CAP is helping to ensure pathologists have the tools and resources needed to demonstrate value and increase their Medicare reimbursement. Through the CAP's partnership with FIGmd, the leading registry vendor for specialty physicians, the CAP announces that it is offering a 2017 MIPS reporting solution for pathologists to maximize their Medicare bonus potential. The CAP encourages pathologists to take advantage of this member benefit, regardless of how they are currently reporting.
The CAP has worked to ensure that pathologists have earned millions of dollars in Medicare quality payment incentives and staved off penalties in recent years by developing pathologist-specific measures. As Medicare has transitioned to MIPS in 2017, the CAP offers its members options to not just avoid a future 4% Medicare reduction, but also easily seek a MIPS bonus.
"Through the development of pathology-specific quality measures for more than 10 years, the CAP has persistently protected the value of pathology and simplified regulatory compliance for pathologists, making the CAP the ideal partner to guide pathologists in the new era of value-based care," said Richard C. Friedberg, MD, PhD, FCAP, the CAP's immediate past president. "The Pathologists Quality Registry is the performance improvement tool that can help participants enhance patient care and practice performance by providing essential benchmarking for peer comparison, while helping pathologists comply with MIPS reporting requirements."
The registry enhances pathology MIPS reporting and can integrate with billing and laboratory information systems. This will further ease the reporting burden for pathologists and improve opportunities to increase Medicare reimbursements through the Medicare QPP.
For MIPS reporting, the Pathologists Quality Registry accommodates the CMS-established categories of patient-facing and non-patient-facing physicians for CAP members. By using the Pathologists Quality Registry, pathologists can optimize bonus potential by reporting on pathology-specific measures, some of which are only available in the registry, offering a better opportunity for pathologists to qualify for bonuses. Moreover, registry participants have the potential to earn a full bonus for attesting to improvement activities. The CAP will make it easier on pathologists by providing pathology-specific resources on how to comply and attest to improvement activities to qualify for the full bonus.
The CAP has partnered in the development of the Pathologists Quality Registry with FIGmd, a company that specializes in integrating electronic health records (EHRs) with registries. FIGmd has developed and maintained registries for several specialty societies, including the American College of Cardiology, American Society of Clinical Oncology, American Academy of Dermatology, American College of Emergency Physicians, American Academy of Neurology, American Academy of Ophthalmology, American Academy of Otolaryngology – Head and Neck Surgery, American College of Rheumatology, and American Urological Association.
Learn more about the Pathologists Quality Registry.
About the College of American Pathologists
As the world's largest organization of board-certified pathologists and leading provider of laboratory accreditation and proficiency testing programs, the College of American Pathologists (CAP) serves patients, pathologists, and the public by fostering and advocating excellence in the practice of pathology and laboratory medicine worldwide. For more information, read the CAP Annual Report at cap.org