December 12, 2017
In This Issue:
ACLA Files Lawsuit against CMS over PAMA; CAP Commends ACLA's Challenge
Citing concerns of patient access to laboratory services, the American Clinical Laboratory Association (ACLA) filed a lawsuit on December 11 against the Medicare program for failing to follow congressional directive to implement a market-based laboratory payment system to replace the clinical laboratory fee schedule (CLFS).
The CAP applauded the latest action by the ACLA. In the lawsuit, the ACLA claims that the Centers for Medicare & Medicaid Services (CMS) ignored congressional intent and instituted a highly flawed data reporting process in advance of setting market rates under the Protecting Access to Medicare Act (PAMA) of 2014. Contrary to Congress's directives, the overwhelming majority of laboratories were prohibited from reporting private payer data.
CAP President R. Bruce Williams, MD, FCAP, issued the following statement after the ACLA filed its lawsuit:
"The CAP applauds the ACLA's latest effort urging the Centers for Medicare & Medicaid Services (CMS) to set aside regulation used to set clinical laboratory fee schedule rates for 2018. In the implementation of the PAMA statute, the CAP believed there were serious flaws in the underlying data collection and methodology to calculate the clinical laboratory fees. Specifically, the CMS' methodology excluded many laboratories, including most hospital outreach laboratories and physician office laboratories that provide necessary laboratory services ensuring the welfare of patients. To address these concerns, the CAP and other stakeholders have strongly urged the CMS to delay its implementation of the payment system."
Citing adverse impacts to laboratories and patients, the CAP strongly advocated for improvements to how the CMS collected data from laboratories. Most recently, the CAP— along with other organizations within the laboratory community—met with Department of Health and Human Services (HHS) officials to urge the agency to delay the implementation of PAMA. The program rules excluded the vast majority of laboratories, including many hospital-based laboratories, from reporting private payer market data. Although most laboratories are excluded from reporting, the new Clinical Laboratory Fee Schedule (CLFS) rates will apply to all laboratories, including physician office laboratories, in 2018.
As for the PAMA data reporting flaws, the number of laboratories that submitted data to the CMS was reportedly below agency estimates. Although the CMS did collect large volumes of data, the CAP believes the data are not reflective of the full market and is concerned that the CMS has no plans to validate the quality and accuracy of the collected data. Ultimately, Medicare beneficiary access to services—particularly in the most under-served areas—could be negatively affected, the CAP and others have said.
STATLINE will provide updates as the situation unfolds.
CAP Garners Additional Support on LCD Clarification Act
In order to increase transparency and accountability in Medicare's local coverage process, the US Congress re-introduced the Local Coverage Determination Clarification Act of 2017 (LCD) in the Senate and House in the beginning of 2017. Throughout the year, the LCD bill continues to gain motion and advances in both the House and Senate with the total of 38 members of the House and 14 senators to sponsor the bill.
Below is the list of Representatives and Senators who have co-sponsored the bill:
House Co-Sponsors
Rep. Lynn Jenkins (R-KS)*
Rep. Ron Kind (D-WI)*
Rep. Patrick Meehan (R-PA)
Rep. Pete Sessions (R-TX)
Rep. Joseph Crowley (D-NY)
Rep. Markwayne Mullin (R-OK)
Rep. Collin C.Peterson (D-MN)
Rep. Kenny Marchant (R-TX)
Rep. Eliot Engel (D-NY)
Rep. Fred Upton (R-MI)
Rep. Terri A. Sewell (D-AL)
Rep. Seth Moulton (D-MA)
Rep. Paul Tonko (D-NY)
Rep. David Loebsack (D-IA)
Rep. Bobby L. Rush (D-IL)
Rep. Janice D. Schakowsky (D-IL)
Rep. David P. Roe (R-TN)
Rep. Steve Stivers (R-OH)
Rep. Earl Blumenauer (D-OR)
Rep. Diana DeGette (D-CO)
Rep. Brendan F. Boyle. (D-PA)
Rep. Gus M. Bilirakis (R-FL)
Rep. Ryan A. Costello (R-PA)
Rep. Scott, Austin (R-GA)
Rep. Carter, Earl L. (R-GA)
Rep. Schweikert, David (R-AZ)
Rep. Doyle, Michael F. (D-PA)
Rep. Kuster, Ann M. (D-NH)
Rep. DesJarlais, Scott (R-TN)
Rep. Harris, Andy (R-MD)
Rep. Bishop, Mike (R-MI)
Rep. Matsui, Doris O. (D-CA)
Rep. Thompson, Mike (D-CA)
Rep. Harper, Gregg (R-MS)
Rep. Cardenas, Tony (D-CA)
Rep. Curbelo, Carlos (R-FL)
Rep. David Young (R-IA)
Rep. Roger Marshall (R-KS)
Senate Co-Sponsors
Sen. Johnny Isakson (R-GA)*
Sen. Thomas R. Carper (D-DE)*
Sen. John Boozman (R-AR)*
Sen. Debbie Stabenow (D-MI)*
Sen. Pat Roberts (R-KS)
Sen. Chuck Grassley (R-IA)
Sen. Roger F. Wicker (R-MS)
Sen. Tammy Duckworth (D-IL)
Sen. Jerry Moran (R-KS)
Sen. Mike Rounds (R-SD)
Sen. Gary C. Peters (D-MI)
Sen. John Thune (R-SD)
Sen. Jeane Shaheen (D-NH)
Sen. Christopher Coons (D-DE)
The Senate bill, together with the House version of the bill, will pave the way for much needed LCD reform. The CAP continues to work and advocate for its members by helping to improve transparency and accountability when Medicare contractors set local coverage determination (LCD) policies for physician services provided to Medicare beneficiaries. This legislation would make significant improvements to the LCD process and ensure that medical evidence is not used selectively to deny appropriate coverage to Medicare beneficiaries.
Key provisions of both the Senate and House LCD bills include:
Open Meetings
Upfront Disclosure
Meaningful Reconsideration and Options for Appeal
Stopping the use of LCDs as a backdoor to National Coverage Determinations (NCDs)
The CAP, along with coalition members Advanced Medical Technology Association, and the Amputee Coalition, hosted a standing room only Hill briefing to help reinforce the need to modernize Medicare's process for establishing local coverage policy for life-saving and life-enhancing health care services and technologies. Stephen Black-Schaffer, MD, FCAP, and Chair of the CAP Economic Affairs Committee, spoke how crucial physician input is in the stakeholder review process and how the current process lacks transparency and meaningful stakeholder involvement, resulting in limited or denied access to medically necessary technologies and services.
Stay tuned to STATLINE for more details.
Time is Running Out for 2017 MIPS Reporting
Time is running out to report your 2017 data if you are included in the Centers for Medicaid and Medicare Services, (CMS) Quality Payment Program (QPP) Merit-based Incentive Payment System (MIPS). As a reminder, your 2017 data will determine how your 2019 Medicare payments will be adjusted up, down, or not at all. The deadline to enroll in the CAP's MIPS Reporting Solution is January 5, 2018.
If you are unsure of your MIPS reporting status, you can enter your National Provider Identifier (NPI) to check to see if you are included in an Alternative Payment Program (APM). If you are part of an APM, then you don't need to report for MIPS. If you are not part of an APM, then check your MIPS status to see if you are eligible for reporting. Clinicians who (1) enroll in Medicare for the first time in 2017; (2) bill Medicare for $30,000 or less; (3) have provided care for 100 Medicare patients or fewer; or (4) are not in a MIPS-eligible specialty, are exempt from the MIPS program.
If you do qualify to report for MIPS, it is not too late to use the CAP's 2017 MIPS Reporting Solution tool manually enter quality measures data and/or attest to Improvement Activities to avoid the penalty and aim for a bonus. The enrollment deadline for the CAP's 2017 MIPS Reporting Solution is January 5, 2018.
Already covered for 2017 and starting to plan for 2018? The CAP hosted a webinar regarding the new MIPS reporting requirements for 2018 and the recording is here.
If you have further questions about MIPS reporting of either of the CAP's MIPS reporting tools, please email registry.inquiries@cap.org.
CMS Developed Additional Pathology-Specific Quality Reporting Measures for 2018
The CAP continues to develop more quality measure options for pathologists to improve practice performance, through benchmarking against other pathology practices, and to make it easier to qualify for bonuses under the 2018 Merit-based Incentive Payment System (MIPS).
In 2017, the CMS approved six measures exclusive to the Pathologists Quality Registry, which offered a total of 14 measures including eight previously approved for the Quality Payment Program (QPP) and from physician quality reporting system (PQRS).
For 2018, the CAP plans to retain all the measures offered by the registry and further expand its menu of measure for pathologists. Having more quality measures available to report through the Pathologists Quality Registry will give pathologists more choices in reporting and optimize bonus potential.
Here is the complete list of the eight QPP measures and additional reporting measures that can only be found in the Pathologists Quality Registry. They are not available for reporting by billing companies or other registries. All of these measures are developed and maintained by the CAP.
The additional measures CAP plans to include in 2018 will provide more reporting options for pathologists through the Pathologists Quality Registry. The registry itself can reduce the burden of complying with MIPS, with "one stop shopping" for reporting quality measures and attesting to Improvement Activities for a full bonus potential.
Stay tuned for more updates on the Pathologists Quality Registry.
Registration Now Open for the 2018 Policy Meeting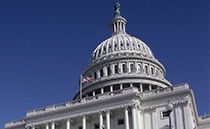 Registration is open for now the 2018 CAP Policy Meeting.
The annual CAP policy meeting, which is set for from April 30–May 2 at the Washington Marriott in Washington, DC, enables CAP members to connect with government leaders and policy experts to discuss the impact of federal regulation on their pathology practices.
New regulations are taking shape that will impact pathology reimbursements for years to come. Attendees at the CAP Policy Meeting will receive the latest information and analysis on the implementation of new Medicare and laboratory regulations. The CAP is actively engaged in the legislative and regulatory arenas on the critical issues facing pathology and laboratory medicine, including physician payment reform, reducing regulatory burdens, and improving health care quality.
The CAP Policy Meeting will also include meetings with members of Congress and their staff during the CAP's Annual Hill Day on May 2, which is the specialty's opportunity to focus on the federal issues most important to pathologists now and in the future.
The CAP Policy Meeting is a benefit of CAP Membership. There is no fee to register.
Register for the 2018 Policy Meeting.