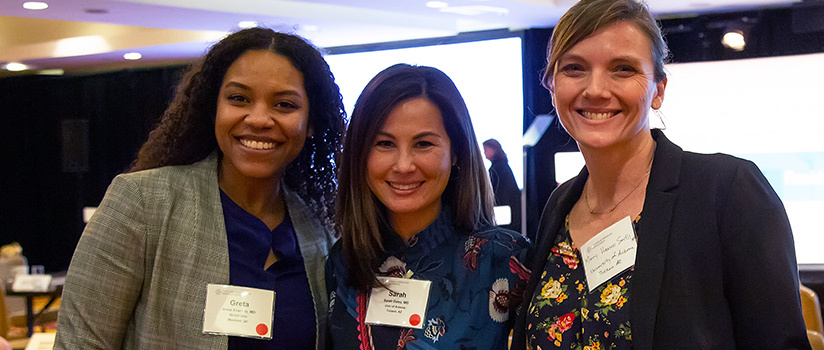 New-in-Practice Pathologists: The CAP Is Here for You
Starting a new job is never easy. But starting a new job where critical healthcare decisions rely on the outcome of your work every day is another level entirely. The good news is you don't have to go it alone.
The CAP has put together a wealth of resources with insights from our members to help pathologists who are transitioning from residency to the workforce.
From getting settled in at a new workplace to growing your personal and professional network and gaining valuable leadership skills, you'll find practical guidance and insights from practicing pathologists who understand the challenges you face.
Advice from the NIPC Members
The following articles were developed by members of the NIPC, fellow new-in-practice pathologists who are intimately familiar with the challenges faced by someone in your position.
Featured CAPCast
Transition to Work
Becoming a new attending in pathology is a transition into practice unlike that of any other specialty. These nine tips are a pathology-tailored version of personal management skills. The tips begin with how to gather objective performance data, the best advice I have on templates and creating a signing-out routine, and ending with mindset work, specifically ideas around self-awareness.

Richard Owings, MD, FCAP, explains what to do before starting at your pathologist job, eg, obtaining licensing/credentialing, arranging housing, enrolling in insurance plans, etc.

Here are ten tips for navigating the job search while on a J-1 visa from someone who's been there.
View All
Personal Development
Dr. Juanita Evans describes situations which female pathologists may encounter and focuses on to how to keep relationships professional and mutually respectful.

Dr. Nicole Riddle's article focuses on how new-in-practice pathologists should approach the art of salary negotiations.

View All
Leadership
Dr. Juanita Evans reveals three things early career pathologists can do as they transition into a leadership role.

For pathologists to be effective in dotted-line leadership roles, they need to positively influence the work practices within the laboratory. The pathologist must be viewed as an approachable, knowledgeable, and helpful advocate for quality testing and employee and patient safety.

CAP member Dr. Lauren King shares four key things new-in-practice pathologists can use when supervising and teaching pathology residents.
View All