Catalog and Ordering Information
Catalogs, Ordering, and Shipping
Catalogs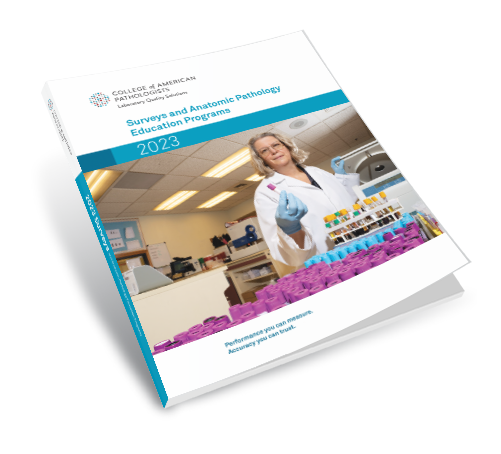 Surveys Catalog
The most comprehensive Proficiency Testing/External Quality Assessment (PT/EQA) programs used to evaluate and benchmark performance, accuracy, and test results.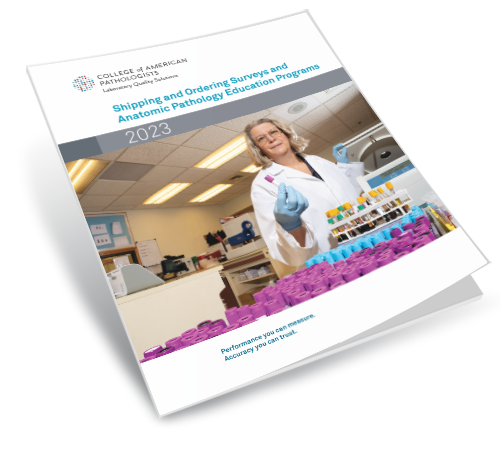 Shipping and Ordering Supplement
Surveys program shipping and detailed ordering information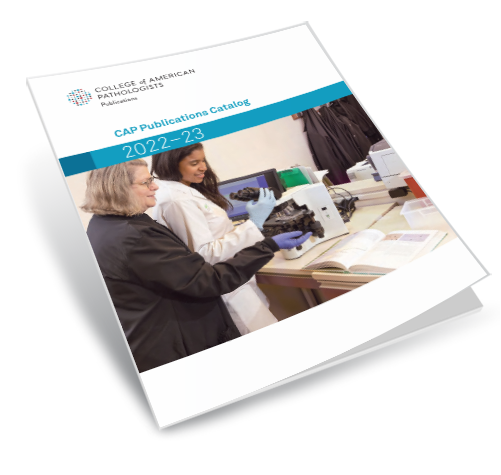 CAP Publications Catalog
The College of American Pathologists publishes high-quality books that are written and edited by recognized experts in pathology and laboratory medicine.
Ordering Information
Order Forms
Ordering Deadlines, Renewals, and Billing/Payment Terms
Find out more about the ordering deadlines and renewals and billing and payment terms and conditions.
International Laboratory Programs
For more information on international ordering, billing, and shipping, check the International Laboratories section of the website.
PT Order Supplements
Download the appropriate order supplement to purchase one of the following products. Order supplements for 2023 will be posted as soon as information is confirmed.

Shipping Information
ISO 17043 Accreditation for Proficiency Testing
The CAP is committed to providing the highest quality proficiency testing (PT) materials. Review our quality policy, scope, and certificate of ISO accreditation.
Safety Data Sheets