Catalog and Ordering Information
Catalogs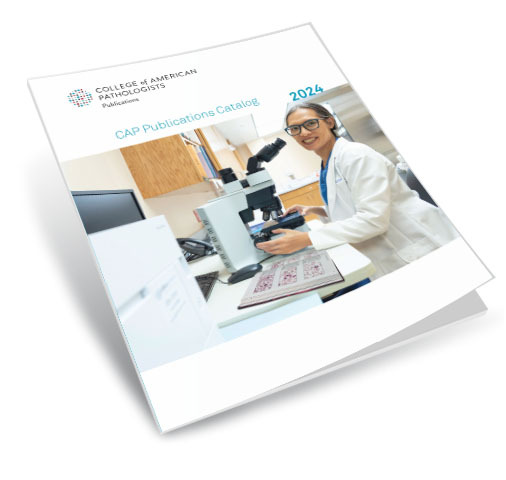 CAP Publications Catalog
The College of American Pathologists publishes high-quality books that are written and edited by recognized experts in pathology and laboratory medicine.
Ordering Information
Order Forms
Ordering Deadlines, Renewals, and Billing/Payment Terms
Find out more about the ordering deadlines and renewals and billing and payment terms and conditions.
Laboratories Outside the US Programs
For more information on ordering, billing, and shipping to laboratories outside of the US and Canada, click here.
PT/EQA Order Supplements
Before ordering PT/EQA for genetics and molecular pathology or for toxicology, refer to the supplemental information below.

Shipping Information
ISO 17043 Accreditation for Proficiency Testing
The CAP is committed to providing the highest quality for proficiency testing/external quality assessment (PT/EQA) materials. Review our quality policy, scope, and certificate of ISO accreditation.
Safety Data Sheets
A Safety Data Sheet (SDS or MSDS) is a detailed informational document that describes the properties of each chemical; the physical, health, and environmental health hazards; protective measures; and safety precautions for handling, storing, and transporting the chemical. SDSs are required by law as part of OSHA's Hazard Communications Standard. Search for Safety Data Sheets (SDS/MSDS) by product code.