March 14, 2023
In this Issue:
CAP Explores Actions to Eliminate Health Disparities with Congressional Black Caucus
CAP President Emily E. Volk, MD, FCAP met with the Congressional Black Caucus (CBC) Health Braintrust during a forum to discuss strategies to address inequities that pathologists can take in health care. On March 10, Dr. Volk provided an overview of the CAP's work to eliminate disparities in diagnostic algorithms and reference ranges, as well as current advocacy policies supporting Medicaid expansion and mitigating social determinants of health. As physicians and leaders in laboratory medicine, members of the CAP are dedicated to ensuring health equity and addressing disparities in health care.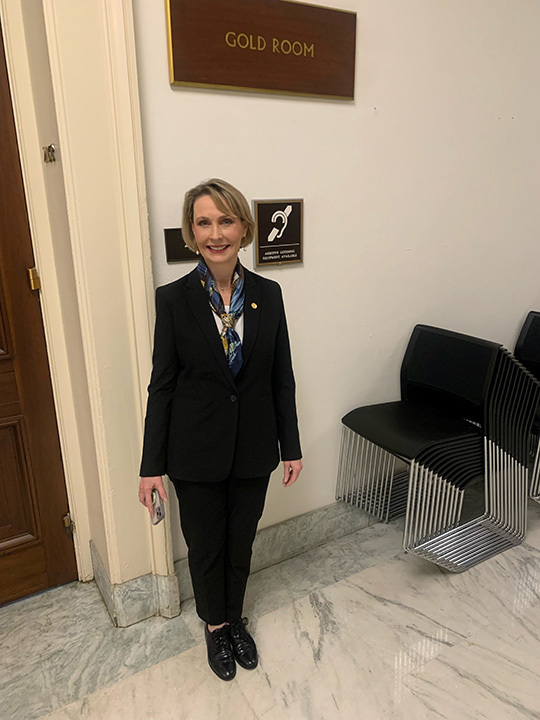 The Health Braintrust is the CBC's principal health care advisory task force responsible for advancing health priorities, which include protecting health equity and reducing health disparities in all communities. Following an invitation to participate during the March 10 roundtable event, the CAP welcomed the opportunity to discuss how pathologists are working to address inequities and improve patient outcomes. For example, the use of race-based kidney function estimating equations has contributed to racial disparities in kidney disease. The CAP has worked with laboratories across the United States to incorporate non-race-based reference values in testing protocols for kidney disease.
The CAP is also reviewing reference ranges for transgender individuals and assessing the use of the appropriate algorithm for cystic fibrosis testing in newborns.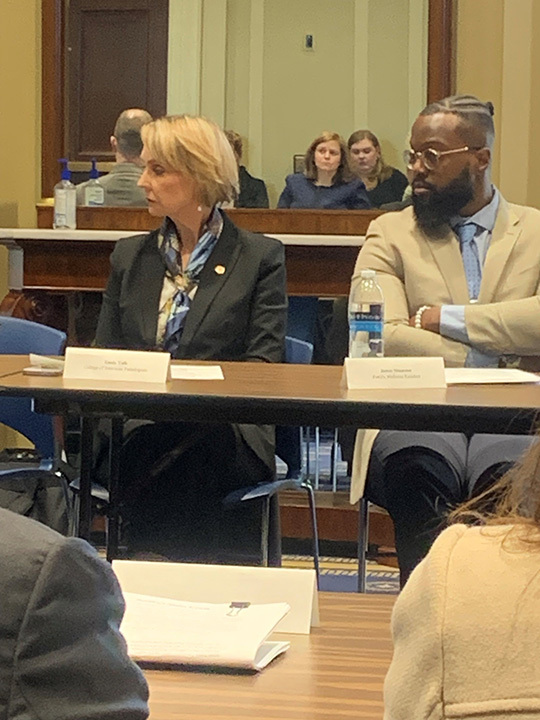 In terms of federal health policy, provisions under the COVID-19 public health emergency concerning testing and presumptive eligibility will soon end. States currently have the option to provide Medicaid coverage for testing and related services to individuals who are uninsured and otherwise ineligible for Medicaid. This option would expire once the emergency ends next month, but Congress should consider making the option permanent and expand testing criteria to a broader range of communicable diseases.
The CAP has sought federal legislative opportunities, such as The Caring for Social Determinants Act (HR 1066) to address the impact of social determinants on patient health and access to health care.
The CAP provides a See, Test, & Treat program as a free cancer screening and health education program for medically underserved populations. See, Test, & Treat annually addresses social determinants of health by reducing barriers to care with same-day cervical and breast screening results to reduce multiple trips, free transportation, interpreter services, and free children's activities during health care visits.
White House Budget Proposal Offers Pandemic Preparedness, Workforce Provisions
President Joe Biden's 2024 budget proposal would institute several pandemic preparedness measures and expand patient access to health insurance, according to the White House. The budget blueprint also calls for additional spending to invest in health care workforce programs to address shortages reported around the country.
Each year the president is required to submit a budget to Congress. The budget document lists the administration's priorities, but Congress will ultimately determine how funds are appropriated and which programs get enacted into law.
Prepares for Future Pandemics
The proposed budget includes $20 billion in mandatory funding for the Department of Health and Human Services (HHS) public health agencies in support of the Administration's pandemic prevention and preparedness and biodefense priorities as outlined in the 2021 American Pandemic Preparedness including:
Transforming Our Capabilities Plan
2022 National Biodefense Strategy and Implementation Plan for Countering Biological Threats
Enhancing pandemic preparedness
Achieving global health security
The proposed budget also includes $400 million in new discretionary resources within the Administration for Strategic Preparedness and Response to prepare for pandemics and biological threats, as well as key discretionary investments for the Biomedical Advanced Research and Development Authority and the Strategic National Stockpile to support advanced development and procurement of vaccines, therapeutics, and diagnostic capabilities against known and unknown high priority threats.
Expanding Access to Health Insurance
The administration's budget also calls for premium cuts to purchase health plans under the Affordable Care Act (ACA) through expanded premium tax credits. In addition, the proposed budget would provide Medicaid-like coverage to individuals in states that have not adopted Medicaid expansion under the ACA, paired with financial incentives for states to maintain their existing expansions.
Workforce Provisions
The proposed budget would allow $966 million in 2024 to expand the National Health Service Corps, which provides loan repayment and scholarships to health care professionals in exchange for practicing in underserved areas. The proposed budget would allow $350 million to expand programs that train and support the nursing workforce, and the Teaching Health Center Graduate Medical Education Program, which trains residents in community-based health care clinics in rural and high-need areas.
Some Surprise Medical Billing IDR Payment Determinations Resume
The government resumed processing some, but not all, of the surprise billing independent dispute resolution (IDR) determinations recently suspended in response to a federal trial involving the Texas Medical Association. The Centers for Medicare & Medicaid Services (CMS) had paused IDR payment determination processing earlier in February after the US District Court for the Eastern District of Texas ruled in favor of the Texas Medical Association and vacated parts of federal regulations implementing the IDR process under the No Surprises Act.
In mid-February, the CMS directed certified IDR entities not to issue new payment determinations until the HHS agencies provide further guidance. The CMS has now announced that certified IDR entities have been instructed to resume processing payment determinations beginning February 27, 2023, for disputes involving items or services furnished before October 25, 2022, since these items and services are unaffected by the court order. Certified IDR entities are to continue to hold payment determinations involving items or services furnished on or after October 25 until the agencies issue further guidance.
The CMS previously said that the Departments of Health and Human Services, Labor, and the Treasury were reviewing the court's decision and evaluating IDR processes, guidance, templates, and systems.
CAP Urges CMS to Streamline Prior Authorization Requirements
The CAP asked the CMS to streamline prior authorization processes, reduce physician practice burdens, and prevent patient care delays in Medicare Advantage (MA) and other public health plans. The CAP believes prior authorization often interferes with a patient's ability to receive timely and appropriate services/care and has worked to reduce administrative and reporting burdens for pathologists and their laboratories.
The CAP responded to a proposed regulation to improve the electronic exchange of health care data and streamline processes related to prior authorization on March 13. The CAP emphasized how streamlining or automating prior authorization and other utilization management processes is critically important, and that it is imperative that any cost-control measures balance other considerations and continue to ensure access to timely and appropriate care.
In the letter the CAP cited how "recent American Medical Association (AMA) survey data show that 93% of physicians report care delays or disruptions associated with prior authorization, and as was explained in the HHS Office of Inspector General report that highlighted concerns about prior authorization within MA, inappropriate denials may prevent or delay beneficiaries from receiving medically necessary care and can burden providers." Therefore, the CAP asked the CMS to finalize, with some strengthening adjustments, the changes proposed for:
electronic options for prior authorization
requirements for payers to provide status of prior authorization requests and reason for denial of authorization
requirements for prior authorization decision timeframes and communications
public reporting of prior authorization metrics
"gold carding" programs for prior authorization
The CAP said it wants the CMS to finalize these changes with some strengthening adjustments – especially in protecting patient data, shortening the timeframes, accountability/transparency, and adding protections against retrospective denials.
Nominate a House of Delegates Leader for Pathology Achievement Award
Nominations are open for the Dr. Mary Fowkes HOD Pathology Achievement Award.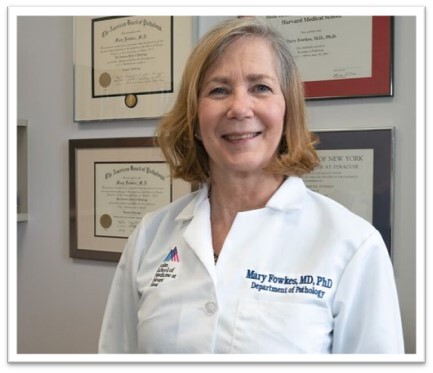 This new award will honor the legacy of the late Mary Fowkes, MD, FCAP, who demonstrates commitment, achievements, bridging state, federal resources to advance pathologists; or effectively works for the specialty across organized medicine. This annual award will be presented to a current or former CAP House of Delegates member.
Any current or former HOD can submit nominations. The 2023 nomination period is open through May 31, 2023. Nominate your colleague today.
Strengthening the Health Care Workforce and Pathways to Medicine: What Pathology Can Learn from Other Specialties
Hear firsthand from Helen Burstin, MD, MPH, MACP Executive Vice President and CEO of the Council of Medical Specialty Societies (CMSS), Keynote Speaker at the Spring House of Delegates Meeting, what its member societies, representing 800,000 US physicians, are undertaking to shape and impact health workforce policy discussions.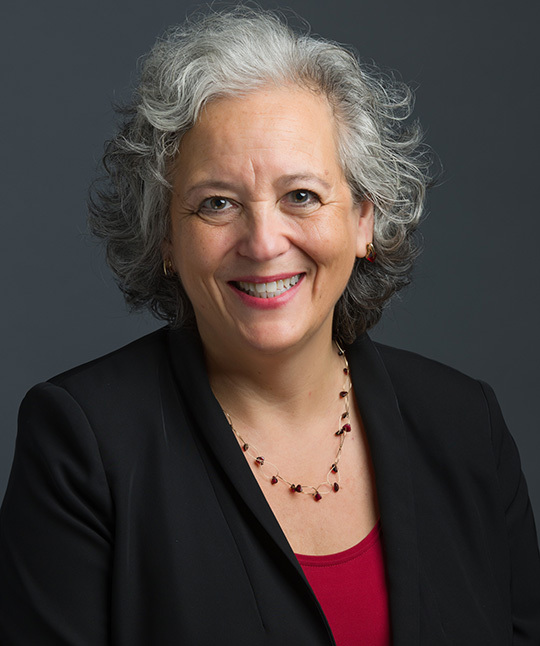 These societies are leading efforts to enhance the quality of care delivered and improve public health in the United States. The focus will be placed on concepts and practices that can be applied to pathology and laboratory medicine.
Test Your Advocacy Knowledge
Test your knowledge with the March Advocacy News Quiz. See how you compare against your fellow CAP members and brag about your top scores on social!