May 10, 2022
In this Issue:
Pathologists Fight Future Medicare Cuts During the CAP's Annual Hill Day
A record-breaking number of CAP members advocated to protect the value of pathology services while meeting with their federal legislators on May 3 during the CAP's Hill Day. Hundreds of CAP members discussed how Congress can mitigate Medicare cuts, prepare for medical workforce shortages, and ensure funding for future pandemic preparedness.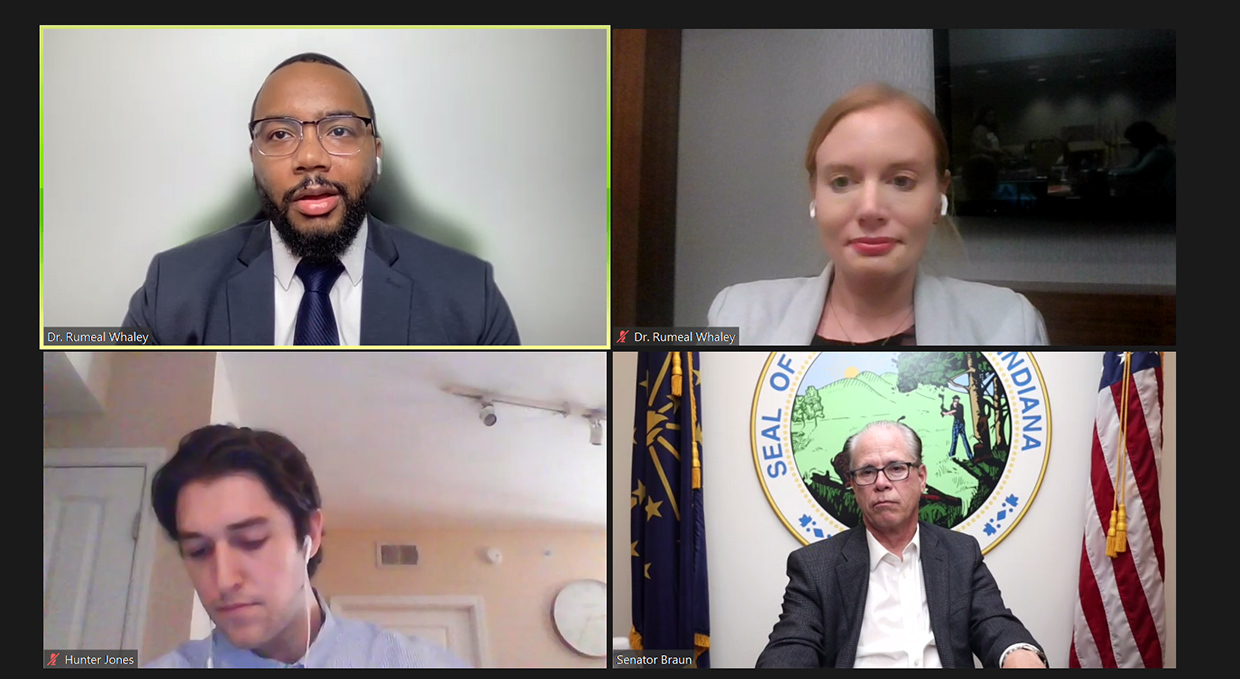 In 300 virtual meetings with congressional offices, pathologists urged lawmakers to mitigate the upcoming Medicare cuts that pathologists and other physicians face, increase funding to address medical workforce shortages, and prepare for future pandemics. Pathologists confidently made their cases while speaking with legislative staff and received positive responses.
Without congressional action, pathologists will face another 3% cut to all pathology services in 2023 to pay for increases in evaluation and management services. The CAP has worked with a coalition of other physician organizations to stop or mitigate cuts in recent years. CAP members asked their federal legislators that the relief from Medicare cuts that Congress provided to physicians in 2022 be extended through 2023.
Pathologists reviewed the looming medical workforce shortage and encouraged legislators to increase Graduate Medical Education (GME) funding to increase residency slots, which is key to addressing critical shortages of pathologists in the coming years. CAP members asked representatives and senators to support the Resident Physician Shortage Reduction Act of 2021. This bipartisan and bicameral legislation would provide 14,000 new Medicare-supported GME positions over seven years.
Pathologists also discussed the impact of COVID-19 on laboratories and pathologists and urged Congress to support the PREVENT Pandemics Act, which would strengthen the nation's public health, medical preparedness, and response systems in the wake of the COVID-19 pandemic. For example, $175 million would be allocated to expand genomic sequencing and advanced molecular detection, and $750 million would fund efforts to modernize the medical supply chain.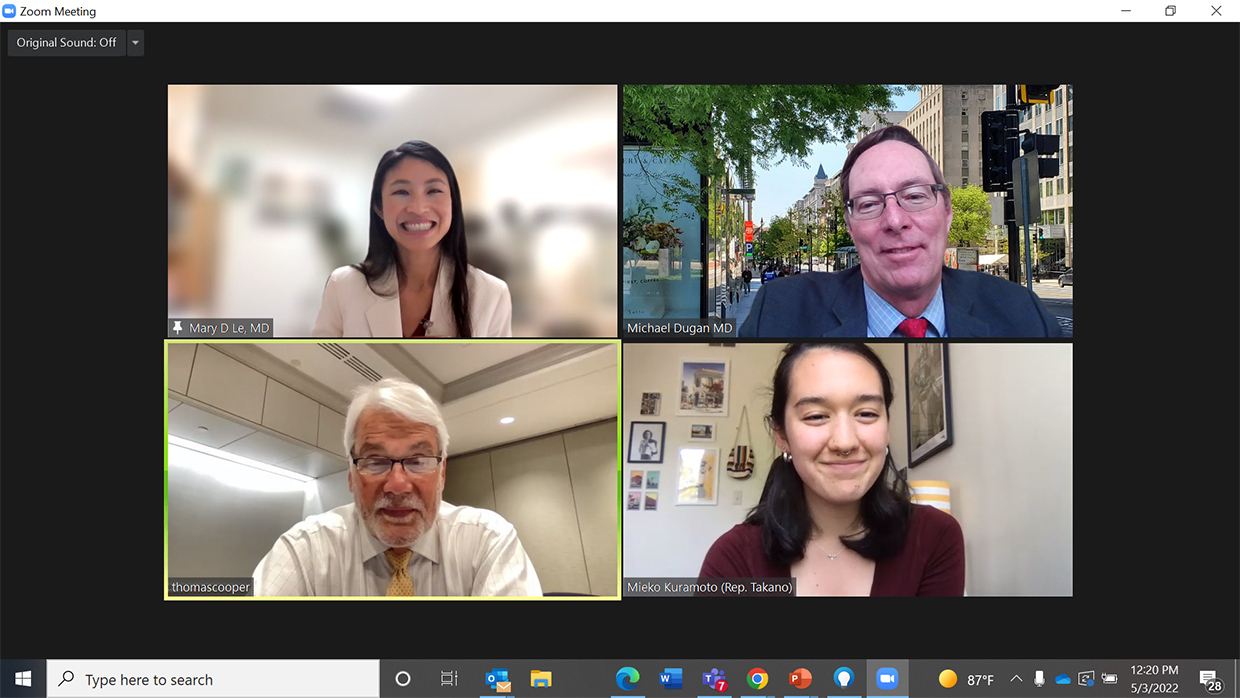 The CAP's Hill Day ended the four-day hybrid Pathologists Leadership Summit, where over 500 of pathologists attended the House of Delegates, educational courses, and advocacy session.
If you couldn't attend the CAP's Hill Day, please visit the CAP's advocacy action center to support our advocacy. It's easy and takes little time to advocate on the issues impacting how you practice and your ability to provide patients with quality care.
Join PathNET and visit the action center today.
PathPAC Raised Almost $52,000 at Leadership Summit
This year's Pathologists Leadership Summit generated record-breaking fundraising for PathPAC, with nearly $52,000. The House of Delegates (HOD) Back the PAC competition raised over $37,000. Additionally, PathPAC collected another $15,000 in support from CAP advocates participating in Virtual Hill Day and the hybrid events of the week.
The HOD's Frontier Team made up of Arkansas, Colorado, Iowa, Kansas, Louisiana, Missouri, Nebraska, North Dakota, Oklahoma, South Dakota, Tennessee, Texas, and Utah state delegations, took first place in both the total funds raised ($11,863) and highest participation rate (23.7%) categories. The Coastal Team came in second and closed in on Frontier's participation lead in the final weeks of the competition, finishing with a 21.2% participation rate.
The HOD chairs' encouragement of their state delegations carried tremendous weight. For example, Marilyn Bui, MD, PhD, FCAP, the Florida Delegation chair, reminded her fellow delegates of the importance of a strong and influential PAC representing pathologists on the Hill. Her peer-to-peer fundraising efforts positioned Florida as the delegation with the most individual PathPAC donors and the highest state-wide participation rate. Megha Joshi, MD, FCAP, and William Yong, MD, FCAP, delegation Chairs for Massachusetts and California, respectively, also achieved impressive participation numbers thanks to their positive reinforcement of PathPAC's important role.
The eight-week competition, which will continue on an annual basis, attracted 12 first-time PathPAC donors. Several delegates even commented that they had supported PathPAC in previous years, but never at as high a level as during this year's Back the PAC. These positive competition outcomes will only add to the sustainability and long-term growth of PathPAC.
Provider Relief Fund Reporting Deadline is This Friday
For pathologists or laboratories who have not yet reported, requests to report Provider Relief Funding late due to extenuating circumstances for the second reporting period must be submitted by this Friday, May 13, 2022, at 11:59 p.m. ET. Interested pathologists should review and submit the Request to Report Late Due to Extenuating Circumstances Form. The CAP advocated with the American Medical Association (AMA) to reopen the reporting period and supports more flexibility to ensure physician practices have an adequate opportunity to comply.
According to the Health Resources & Services Administration (HRSA) website, HRSA will not require non-compliant providers to return funds until after the Request to Report Late Due to Extenuating Circumstances processes for Reporting Periods 1 and 2 have closed. HRSA will notify pathologists who submit a request if their request is approved or denied.
Test Your Advocacy Knowledge
Did you attend the Pathologists Leadership Summit and think you know CAP Advocacy? Test your knowledge with this month's news quiz. See how you compare against your fellow CAP members and brag about your top scores on social!
Breaking Advocacy News: Check out the Advocacy Twitter Channel
Want up to the minute CAP Advocacy news? Then follow us on twitter at  CAPDCAdvocacy, where you will be the first to know about CAP Advocacy wins, see your fellow members engage with Congressional leaders on key policies affecting the practice of pathology and, of course, breaking Advocacy news.