Spring 2020 Residents Forum Meeting
Spring 2020 Residents Forum Meeting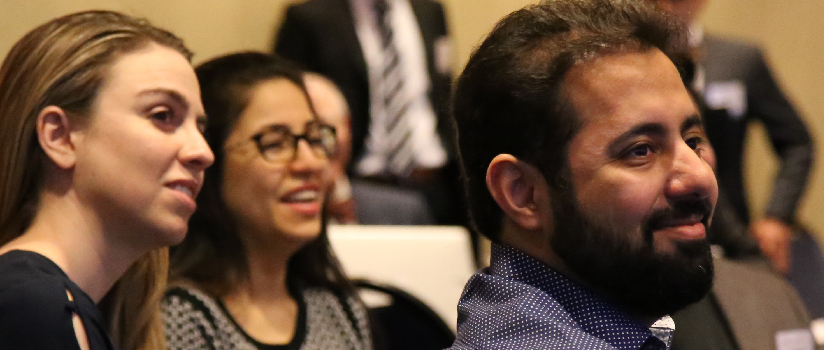 Pathology Residents: Connect and Learn with the CAP
Career-building, networking, and topics they don't teach in pathology residency top the agenda for our Spring Residents Forum meeting, February 29, 2020, at the L.A. Grand Hotel Downtown, Los Angeles.
---
Friday, February 28, 2019
Welcome Reception
4:30 PM – 6:00 PM
Plan to arrive in time for this Friday evening welcome, which kicks off the meeting. It's great for networking and growing your contacts. Start building personal and professional relationships you'll value for lifetime.
Saturday, February 29, 2020
Start the day networking with peers and hearing directly from the CAP leadership. Follow with a range of educational sessions that start with learning how advocacy determines what you earn. Don't wait until you bill $120 and are only reimbursed for $20 to learn why advocacy matters.
Interactive professional development sessions provide time to revamp your CV or get help with fellowship applications.
During the afternoon breakout sessions, you can engage with leading pathologists who are expert in various practice settings. Through interactive Q & A, you will learn from their experiences.
You may choose one of following
Community-based pathology
Academic Institutions
Private Practice
Industry
Saturday Networking Reception
4:30 PM – 6:00 PM
Top off the day with this opportunity to talk with featured speakers and pathology leaders. This is time to forge new friendships and create new connections—all in support of your emerging career.