Steeped in a tradition of performance, collaboration, and respect, the CAP workplace and culture align under the principles of PRIDE:
Partnership
Respect for Others
Individual Accountability
Direct Communication
Excellence
Every CAP employee plays a part in realizing the CAP's mission: serving patients, pathologists, and the public by fostering and advocating excellence in the practice of pathology and laboratory medicine worldwide.
Working in close collaboration with leading pathologists from across the country and other talented colleagues, CAP staff helps to provide learning and laboratory quality programs that improve patient care around the world.
Our mid-sized organization allows you to have direct interaction with leaders, responsibility for meaningful and engaging initiatives, and impact on our results.
Awards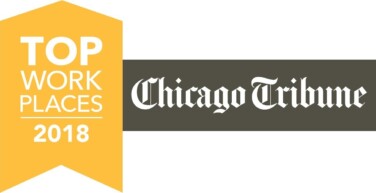 In 2018, the CAP was recognized as one of the Chicago Tribune's Top Workplaces. The Top Workplaces honors recognize the top 150 Chicagoland employers, segmented equally by large, mid-size, and small organizations. Rankings represent the organizational health of a company, as measured through an employee survey administered by a third party vendor. The nomination and ranked achievement represent the CAP's focus on continuously improving our culture and commitment to ensure that the CAP is a great place to work.
In recognition of the CAP's qualities as a socially responsible employer, Companies That Care has once again named the College of American Pathologists to its 2018 Honor Roll. The Companies That Care Honor Roll is a national list recognizing employers for outstanding workplace practices and active community involvement, especially in the areas of education and diversity and inclusion.
Local Community Support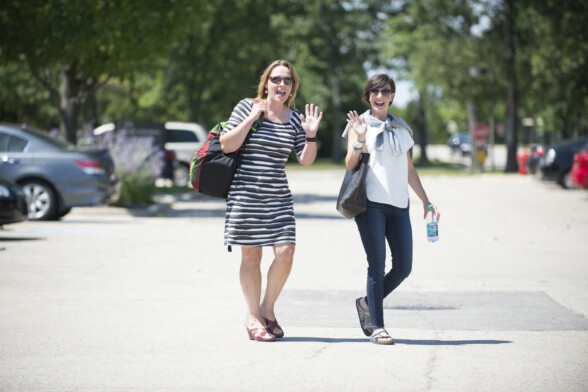 CAP employees participate in a number of local activities, including frequent blood drives; the J.P. Morgan Corporate Challenge; and the CAP Foundation's See, Test & Treat program. In addition, the employee-led Community Outreach Task Force supports dozens of charitable organizations that are aligned to our mission and vision and are located in communities where CAP employees live and work.
CAP employees also used more than 600 paid volunteer hours to support youth outreach programs in low-income communities, children's health charities, book banks, and more. The CAP's Center staff invited all CAP employees to voluntarily participate in a student mentoring program that introduced the students to careers in pathology and laboratory medicine.
Recent Events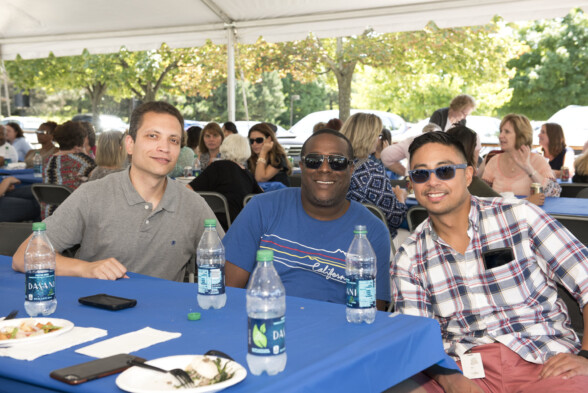 CAP PRIDE week was held October 29-November 2, 2018. The week included activities to further develop employee professional and personal skills as well as celebrations that help make the CAP such a great place to work. The event concluded with the annual PRIDE Personified Awards ceremony in which five employees were recognized for their exemplary embodiment of our PRIDE principles.
The CAP celebrated our annual Employee Appreciation Day on July 24, 2018. The CAP provided a variety of ways CAP employees can express their appreciation for each other, including Save-a-Tree e-appreciation cards. Employees enjoyed a catered lunch under a tent on our beautiful campus; Giant Jenga, foosball, and Baggo games; and, dancing to music spun by our in-house DJ. A years-of service recognition ceremony followed lunch. The celebration included where our leaders and Board Members recognized employees for 5 to 40 years of service to the CAP.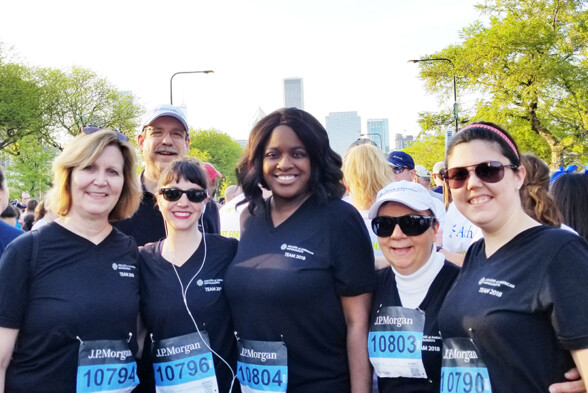 On May 24, 2018 69 CAP employees participated in the JP Morgan Chase Corporate Challenge race. The runners and walkers joined thousands of other participants from Chicagoland businesses in Chicago's Grant Park for the 5k race before partying down with a picnic in the park.

What Employees Say About Working at the CAP
"I feel I am making a significant and meaningful contribution to health care."

"I'm given a variety of responsibilities, and I work with talented people who are easy to get along with."
"Life at the CAP is rewarding and challenging, with an opportunity to make an impact within the organization and more broadly, within the global medical marketplace."