2017 CAP Distinguished Patient Care Award
Established in 2006, the CAP Distinguished Patient Care Award recognizes and honors a member of the College of American Pathologists who has made an outstanding contribution to patient care. It represents behavior that when emulated enhances the practice of pathology. In addition, this award reflects the mission, vision, and values of the CAP. The CAP presents the award when merited, not necessarily on an annual basis.

Barbara A. Crothers, DO, FCAP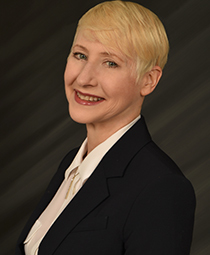 The College of American Pathologists presents Barbara A. Crothers, DO, FCAP, with the 2017 CAP Distinguished Patient Care Award in recognition of her outspoken advocacy for the early detection and prevention of cancer, quality patient care, and the pathology profession. As chair of the CAP's Cytopathology Committee and member of the Council on Scientific Affairs, Dr. Crothers has provided her expertise in improving patient care by collaborating on the CAP's newly proposed Public Policy on Cervical Cancer Prevention. She also served as a panel member for the Gynecologic Cytopathology Quality Consensus Conference in collaboration with the Centers for Disease Control and Prevention. Further, she has provided her expertise to several initiatives, including an expert analysis for newly proposed clinical guidelines and regulatory actions.
---
Dr. Crothers serves as a consultant in gynecology and cytopathology for the federal government's Joint Pathology Center in Silver Spring, Maryland, and as a research pathologist at the Henry Jackson Foundation for the Advancement of Military Medicine in Bethesda, Maryland.