2017 CAP Public Service Award
Originally established in 1989 as the Frank C. Coleman Award for Public Service, this award honors the memory and work of the sixth president of the College of American Pathologists. In 2006 the name of the award was changed to the CAP Public Service Award Established in Honor of Frank C. Coleman. The award is given to a CAP Fellow who best exemplifies the political, citizenship, and leadership qualities of the late Dr. Coleman and is the highest honor for outstanding accomplishments and dedication to political and civic life and to public service in the USA. The CAP presents this award when merited, not necessarily on an annual basis.

Theresa S. Emory, MD, FCAP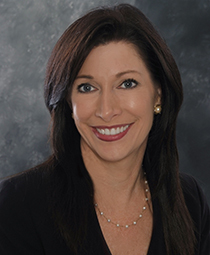 The College of American Pathologists presents Theresa S. Emory, MD, FCAP, with the 2017 CAP Public Service Award in recognition of her passion for her profession, which drives her to give back wholeheartedly to her community. As a member of the CAP's Economic Affairs Committee, she has devoted much of her volunteer time to help prepare and coordinate detailed responses to local coverage determinations from Medicare Administrative Contractors. She has also been successful in bringing the CAP Foundation's See, Test & Treat program to thousands of the most severely underserved women in Appalachia.
---
In addition to her humanitarian service, Dr. Emory is vice president of the Peninsula Pathology Associates; medical director of Riverside Williamsburg Doctor's Hospital Laboratory, Riverside Walter Reed Hospital Laboratory, and Riverside Tappahannock Hospital Laboratory; and a member of Riverside Foundation Board of Directors. She is also a member of the CAP Foundation Board of Directors.