2017 CAP Resident Advocate Award
2017 CAP Resident Advocate Award
The CAP Resident Advocate Award, established in 1990, recognizes outstanding contributions to and support of pathology residents and fellows.

Charles Franklin Timmons, MD, PhD, FCAP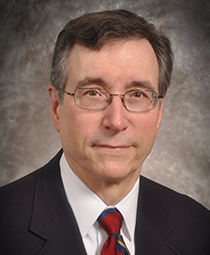 The College of American Pathologists presents Charles Franklin Timmons, MD, PhD, FCAP, with the 2017 CAP Resident Advocate Award in recognition of his outstanding contributions and support of pathology residents and fellows. Dr. Timmons has been advocating for residents for nearly two decades by serving as program director at University of Texas Southwestern. The years he has dedicated to the residency program are beyond the typical tenure of a program director and shows his absolute dedication to resident training. As program director, he tirelessly advocates on behalf of 30 pathology residents and 22 fellows to improve training and develop their careers. When searching for future residents, he personally goes through every application and calls each medical student that he invites for an interview. He always asks for and actually acts on feedback from residents in the program, resulting in continuous improvements. Residents who work with Dr. Timmons regard him as an amazing mentor who guides them from the start of their careers and is always available to talk and offer sage advice. He encourages his residents to get involved in national and international pathology groups, such as the CAP and its Residents Forum. He helps to ensure that Texas is represented with a full set of Resident Forum delegates, with alternate delegates as well. Dr. Timmons serves as a member of the CAP's Graduate Medical Education Committee and advocates for residents on the national stage through his work with Association of Pathology Chairs.
---
Dr. Timmons serves as the director of resident education and a professor of pathology at the University of Texas Southwestern Medical Center in Dallas.