2018 CAP Outstanding Educator Award
The CAP Outstanding Educator Award, established in 2018, recognizes outstanding performance and significant contributions in the advancement of professional development opportunities for pathologists and laboratory professionals. It is presented to an individual who has consistently demonstrated outstanding performance as faculty for a CAP education activity and/or has made outstanding contributions in the development of education activities for pathologists and/or laboratory professionals.

Saul Suster, MD, FCAP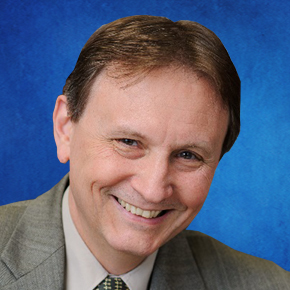 The College of American Pathologists presents Saul Suster, MD, FCAP, with the inaugural CAP Outstanding Educator Award for his expertise and significant contributions in planning successful education programs for the CAP's annual meetings and for his development and presentation of head and neck pathology education to CAP members.
As a member of the Curriculum Committee, Dr. Suster participated in annual meeting education planning from 2011 to 2017, selecting courses and recruiting top-notch faculty who were very popular with attendees. He was instrumental in recruiting supporting societies, such as the Arthur Purdy Stout Society for Surgical Pathologists and the Arkadi M. Rywlin International Pathology Slide Seminar Club, to sponsor courses that brought credibility to the CAP's annual meeting education.
Dr. Suster is an internationally known thoracic and endocrine pathologist as well as a tenured CAP annual meeting faculty member. He readily has shared his expertise and impacted the knowledge and skills of more than 1,000 annual meeting attendees at nine of the past 15 annual meetings. His passion for teaching has been reflected in the consistently high ratings he has achieved for overall course value and faculty effectiveness (>4.7 on average on a 5-point scale) and intent to apply (>4.6 on average). He effectively has used audience polling to demonstrate thyroid pathology cases and authored self-assessment modules with his courses to help pathologists meet their Maintenance of Certification requirements.
---
Dr. Suster serves as professor and chairman of the Department of Pathology at the Medical College of Wisconsin in Milwaukee.