2018 CAP Pathologist of the Year Award
The CAP Pathologist of the Year Award honors a CAP leader for outstanding contributions to the field of pathology and to the programs and activities of the College of American Pathologists.

Richard C. Friedberg, MD, PhD, FCAP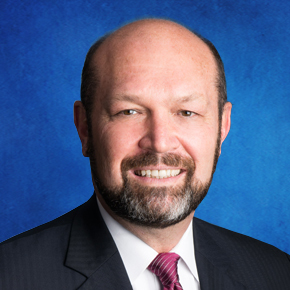 The College of American Pathologists presents Richard C. Friedberg, MD, PhD, FCAP, with the CAP Pathologist of the Year Award in recognition of his strong leadership during his 2015–2017 term as president and his numerous contributions to the CAP over the years.
Throughout his service to the CAP, Dr. Friedberg demonstrated his value and dedication through his involvement. Dr. Friedberg chaired the Council on Government and Professional Affairs (CGPA), as well as the Policy Roundtable Committee, Risk Management Committee, International Accreditation Committee, Public Health Policy Committee, and Strategy Management Committee. He also served as a member of the Board of Governors Executive Committee, CGPA Executive Committee, Political Action Committee, Finance Committee, Investment Committee, and the Transformation Program Office Steering Committee.
Always an advocate for patients, Dr. Friedberg received the CAP Foundation Lanksy Award, which recognizes a practicing pathologist who exemplifies distinguished service and high standards of laboratory excellence for the benefit of all patients.
Throughout his CAP service and leadership, Dr. Friedberg has urged members to look to the future, embrace change, and adapt to new roles and technologies. An intellectual and forward-thinking leader, he provided pragmatic approaches to the pressing issues in pathology, always with the goal of preparing pathologists for the future.
---
After 17 years as chair of the Department of Pathology at Baystate Health in Springfield, Massachusetts, and as professor of pathology in the medical schools at Tufts University and the University of Massachusetts, Dr. Friedberg has already begun the next phase of his career to define new roles and technologies for pathologists in our evolving health care environment.