2018 CAP Resident of the Year Award
Established in 2010, the CAP Resident of the Year Award recognizes a Junior Member who has made outstanding contributions to the specialty of pathology, pathologists, laboratory medicine, and/or the general public.

Adam L. Booth, MD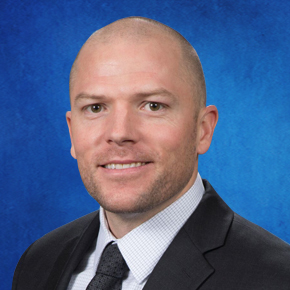 The College of American Pathologists honors Adam L. Booth, MD, with the CAP Resident of the Year Award to recognize the diverse, creative, and effective ways in which he serves and enhances the profession of pathology.
As chair of the Texas Society of Pathologists' (TSP) Digital Content Subcommittee (DSC) in 2017 during its inaugural year as a subcommittee, Dr. Booth was tasked with developing the TSP's social media presence. Dr. Booth and the DCS produced remarkable numbers. The TSP Twitter account grew from 136 to 1,200 followers; its Facebook page, started in 2017, gathered 715 followers by year's end; and the TSP Instagram, also started in 2017, grew its following to more than 1,000 by year's end.
At the national level, Dr. Booth is active in the CAP's Residents Forum and is a member of the CAP's Digital Content Committee. A discussion at a CAP event led him to work with Lija Joseph, MD, FCAP, and Michael J. Misialek, MD, FCAP, to develop a pathology consult service that invites patients to meet with Dr. Joseph to review their pathology findings.
At an institutional level, at the University of Texas Medical Branch (UTMB) where he is a resident, Dr. Booth saw a need and stepped up to serve as a resident advisor to the medical student pathology interest group. He surveyed the students to determine their interests and then matched the medical students with residents and others in the pathology department to participate in research in their fields of interest.
Currently, Dr. Booth is participating in the development of a smartphone app for use by UTMB clinicians; the app will provide information and updates on the pathology department's services to improve laboratory utilization and communication. He also is undertaking a project to digitize the extensive UTMB pathology residency program slide study set to preserve and increase availability of this resource. Dr. Booth is further engaged in more traditional research projects, including in GI and liver pathology.
---
Dr. Booth serves as chief resident in the Department of Pathology at the UTMB in Galveston, Texas.
Pallavi Ashok Patil, MD
The College of American Pathologists presents Pallavi Ashok Patil, MD, with the CAP Resident of the Year Award to recognize her outstanding contributions to the specialty of pathology, pathologists, and laboratory medicine. Dr. Patil has worked toward the advancement of pathology by mentoring rotating medical students and international observers as resident director of the observership program at Brown University, guiding them in pathology residency application.
Dr. Patil serves on the CAP's Economic Affairs Committee and is involved in developing and managing pathology-specific quality measures used by payers. As a committee member, she plays a role in advocacy for pathologist reimbursement, payments for new clinical laboratory test codes, education of pathologists related to CPT coding, performance measures, pay for performance, and related programs.
As a CAP Junior Member with international ties, she is involved in educating about the CAP's quality control activities, practice guidelines, and advances in pathology in the US. She works with the non-profit Association of Indian Pathologists in North America as a resident member of its executive committee to organize continuing medical education activities internationally.
Dr. Patil has attended various local and national pathology meetings to interact and network with colleagues. Through social media and events in Rhode Island and Massachusetts, she has enhanced the perception of pathology and a pathologist's role in patient care.
Dr. Patil has been an invited speaker at the Teaching Pathologists Conference in Mumbai, India. She also has taught small courses in pathology at the Alpert Medical School of Brown University and participated on a panel at a morbidity and mortality conference.
---
Dr. Patil serves as a resident physician at Brown University's Lifespan Academic Medical Center in Providence, Rhode Island.