2020 CAP Outstanding Service Award
The CAP Outstanding Service Award Established in Honor of Frank W. Hartman recognizes a Fellow of the CAP for outstanding service to a single CAP program, project, or related endeavor, generally over a long period of time. The award honors Frank W. Hartman, MD, FCAP, the first president of the College of American Pathologists. The CAP presents this award when merited, not necessarily on an annual basis.
Walter H. Henricks, MD, FCAP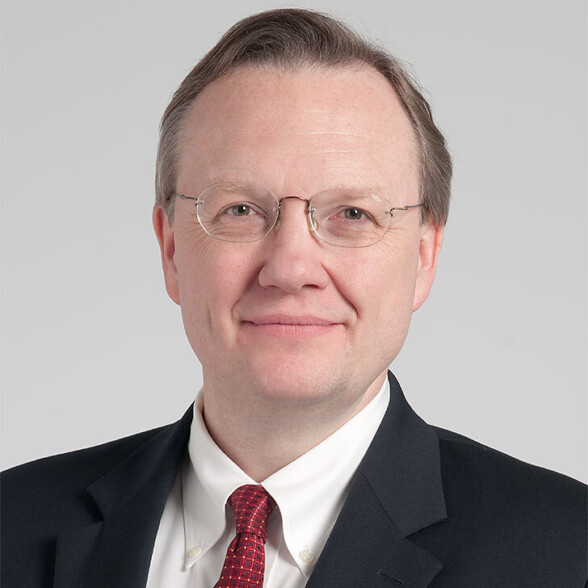 The College of American Pathologists presents Walter H. Henricks, MD, FCAP, with the 2020 CAP Outstanding Service Award. Dr. Henricks is recognized for his outstanding efforts to lead, develop, and support the CAP's informatics program.
Dr. Henricks' involvement with informatics at the CAP began in the early 2000s, and he has been one of the most engaged and substantive participants within the program. He has been a member of the Informatics Committee for years and has provided leadership through his current role as its chair. For almost a decade of this time, Dr. Henricks also volunteered as liaison to the Association for Pathology Informatics, ensuring the CAP had a voice within this subspecialty while also continuing our longstanding relationship with the organization.
Dr. Henricks is an advocate and champion for informatics education among CAP members. Under his leadership, the CAP Virtual Informatics College—a series of online courses teaching general informatics concepts—was launched, and most of these courses are still offered today. Further, he co-led a collaborative effort with the Association of Pathology Chairs and the Association for Pathology Informatics to develop and launch an informatics curriculum called Pathology Informatics Essentials for Residents (PIER). Also under Dr. Henricks' leadership, the CAP has hosted several well-attended webinars on timely informatics topics, and he makes sure the Informatics Committee submits proposals for the CAP's annual meeting to ensure members have access to informatics education as part of the program.
Additionally, Dr. Henricks has been involved in writing the technical comments sent to Advocacy during the CMS Meaningful Use program (now Promoting Interoperability category in MIPS), which were submitted to the Office of the National Coordinator for Health Information Technology proposals and requests. He also established the CAP's first artificial intelligence (AI) focused working group. This group has since established a relationship on technical issues with the Food and Drug Administration and coordinated work with the American College of Radiology on common AI technology issues.
Dr. Henricks is a thoughtful contributor and can be relied on to express well-reasoned and fact-based perspectives. He has been consistently respected by other committee and council members as an effective, steady, and reliable CAP leader. Finally, Dr. Henricks is highly respected by staff because he conveys a genuine sense of partnership and mutual respect, empowering staff to maximize the substance of their contribution.
Dr. Henricks is the vice chair of the Pathology and Laboratory Medicine Institute and the laboratory director for the main campus laboratories of the Cleveland Clinic in Ohio.
---