2020 CAP Distinguished Patient Care Award
2020 CAP Distinguished Patient Care Award
Established in 2006, the CAP Distinguished Patient Care Award recognizes and honors a member of the College of American Pathologists who has made an outstanding contribution to patient care. It represents behavior that, when emulated, enhances the practice of pathology. In addition, this award reflects the mission, vision, and values of the CAP. The CAP presents the award when merited, not necessarily on an annual basis.
Bobbi S. Pritt, MD, MSc, DTMH, FCAP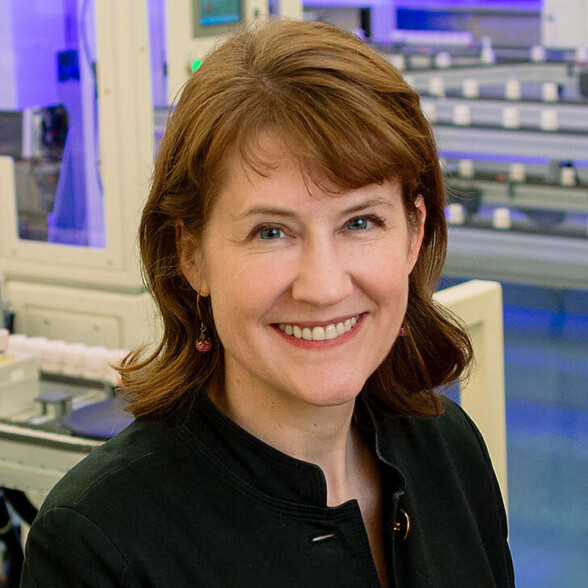 The College of American Pathologists honors Bobbi S. Pritt, MD, MSc, DTMH, FCAP, with the 2020 CAP Distinguished Patient Care Award for her exceptional and tireless commitment to improving patient care and strengthening the specialty of pathology.
In response to the enormous pressure facing laboratories during the COVID-19 pandemic, the CAP Microbiology Committee, chaired by Dr. Pritt, quickly came together to develop a high-quality proficiency testing (PT) program for the detection of severe acute respiratory syndrome coronavirus 2 (SARS-CoV-2) by nucleic acid amplification testing. This new PT program provides samples that are non-infectious and targets consensus gene regions present in the majority of available testing systems.
Through her work as chair of the Microbiology Committee and throughout her career, Dr. Pritt always focused on providing optimal patient care and strengthening the specialty of pathology and laboratory medicine. Under her leadership, the committee is spearheading a campaign for patient safety by increasing awareness about laboratory use of current breakpoints in antimicrobial susceptibility test devices. Use of these devices in laboratories with obsolete breakpoints poses significant risk to patient care and public health in the United States. If not addressed, a potential exists for resistant organisms to spread, as patients may not be in isolation if the resistant organism is not reported. This effort has resulted in the CAP notifying the US Food and Drug Administration to provide immediate consideration of this issue, given the impact on patient safety and public health.
Dr. Pritt is the author of the books Atlas of Infectious Diseases Histopathology: A Guide for Daily Practice and Parasitology Benchtop Reference Guide, published in 2018 and 2014, respectively, by the CAP. She also co-authored the Arthropod Benchtop Reference Guide, published by the CAP in 2016. Through her publishing endeavors, Dr. Pritt has improved the quality of pathology and laboratory medicine as it, in turn, improves patient care.
Dr. Pritt is a professor in the Department of Laboratory Medicine and Pathology (DLMP), chair of the Division of Clinical Microbiology, vice chair of education in the DLMP, director of clinical parasitology, and co-director of Vector-borne Diseases Laboratory Services at the Mayo Clinic in Rochester, Minnesota.
---