2020 CAP Laboratory Accreditation Program Service Award
The CAP Laboratory Accreditation Program (LAP) Service Award honors the memory and works of Major General Joseph M. Blumberg and recognizes a member of the College of American Pathologists who has contributed exceptional and outstanding service to the CAP's Laboratory Accreditation Program.
Bharati Suketu Jhaveri, MD, FCAP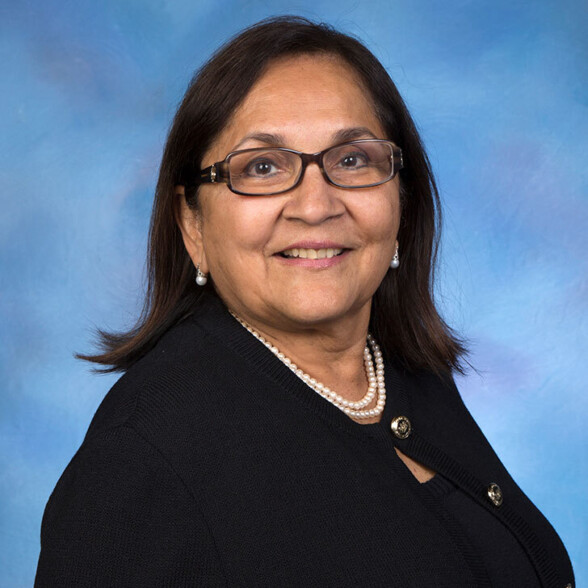 The College of American Pathologists presents Bharati Suketu Jhaveri, MD, FCAP, with the 2020 CAP Laboratory Accreditation Program Service Award in recognition of her exceptional and dedicated years of service to the CAP's pioneering accreditation program.
As a leader, driver, and chair of the Council of Accreditation (COA), Dr. Jhaveri initiated numerous projects during her tenure (2016–2019) with gusto and style. Examples of her project support include the following:
She was a member, sponsor, and advocate for the Organization Profile Project, which replaced and modernized the online customer self-service portal in 2018 to provide real-time updates for customer demographic data maintenance and accreditation applications.
On behalf of the COA, Dr. Jhaveri, along with Dr. Emily Volk for the Council on Government and Professional Affairs, responded to the Centers for Medicare & Medicaid Services in 2018 regarding FNA Adequacy Workload Counting, achieving a change of the undesirable interpretation.
In conjunction with Dr. Raouf Nakhleh and Dr. Paul Valenstein from the Council on Scientific Affairs, Dr. Jhaveri shepherded a project to provide added value to Ungraded/Code 20 Surveys, including additional graded proficiency testing programs.
Dr. Jhaveri championed the Inspection Process Committee's Inspector Feedback Project (2016–2017 release), which consolidated inspector feedback data from multiple data sources into a single database to create a feedback data repository.
Her contributions to the CAP's accreditation program were further exemplified by her service as the deputy assigning commissioner for the Department of Defense international laboratories and for India, in which she helped to grow the number of accredited laboratories. Dr. Jhaveri's dedication to improving laboratory medicine worldwide was reflected by her willingness to conduct international inspections and often serve as faculty for laboratory preparation and inspector training seminars. Especially noteworthy, Dr. Jhaveri completed 463 lifetime inspections and served as faculty for international inspector certification programs in Beijing, China (2011), and Mumbai, India (2012 and 2013).
The CAP has consistently recognized Dr. Jhaveri in the top tier of inspectors since implementation of the Inspector Recognition Program in 2012, and she has been in the top five most frequent inspectors for this same timeframe.
Dr. Jhaveri works as a medical consultant for the state of Illinois.
---