2020 CAP Outstanding Communicator Award
The CAP Outstanding Communicator Award honors William L. Kuehn, PhD, and recognizes outstanding communication contributions strengthening the image of pathology.
Diana M. Cardona, MD, FCAP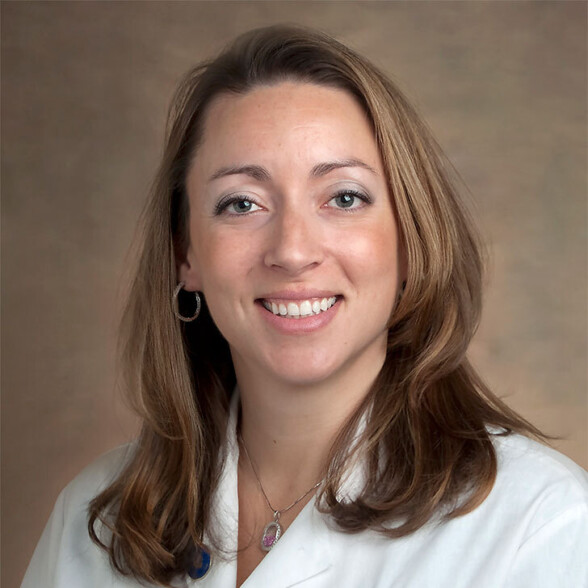 The College of American Pathologists presents Diana M. Cardona, MD, FCAP, with the 2020 CAP Outstanding Communicator Award in recognition of her sustained and cumulative contributions to the practice of pathology and the College of American Pathologists.
In 2014, Dr. Cardona succeeded Dr. Emily Volk as chair of the Economic Affairs Committee (EAC) Measures and Performance Subcommittee in recognition of her broad perspective, keen intelligence, and remarkable persistence to highlight and communicate the critical role of pathologists in ensuring that patients receive safe, high-quality care. This important subcommittee was involved in the development of pathologist-specific quality performance measures for the Centers for Medicare & Medicaid Services (CMS) value-based program, formerly known as the Physician Quality Reporting System. As chair, Dr. Cardona has led the charge in creating more than 30 CMS-approved pathologist-specific metrics that have facilitated pathologists' ability to successfully participate in the CMS' Merit-based Incentive Payment System program and improve patient care.
Though all EAC subcommittees face continual challenges, to date the national quality payment program has been radically stacked against medical professionals other than primary care patient-facing providers. The CAP's success in this arena has to a substantial extent been Dr. Cardona's success and has been key to the continued recognition of pathology, not only by payers like the CMS but also by clinical colleagues and health system leaders who want to know what pathologists bring to the table in accountable care. Such recognition is also important for medical students choosing their specialty, who are looking not only for personal rewards in professional life but also to practice in a specialty that is respected and acknowledged by society.
Anyone who has not seen the struggles that Dr. Cardona and the EAC Measures and Performance Subcommittee have endured to achieve recognition for pathology might imagine that pathology quality measures and improvement activities came about spontaneously—but this would be very far from the truth. Each quality measure has been diplomatically but vigorously proposed, defended, and maintained under Dr. Cardona's leadership. Thus, her service has conspicuously been one of sustained and cumulative accomplishment on behalf of pathology.
In 2016, Dr. Cardona was selected to be one of the initial members of the CAP's Qualified Clinical Data Registry (QCDR) Taskforce and currently serves as a member of that team. Her role on the taskforce was critical, as the Measures and Performance Assessment Subcommittee was the lead developer of performance measures for the QCDR. The QCDR has been a success for the CAP. In 2017, Dr. Cardona was selected as the vice chair of the EAC and currently serves in that role. She has served on the CAP's Council on Government and Professional Affairs Committee since 2014 and in the CAP Accountable Care Organization Network from 2015 to 2017.
The foregoing demonstrates Dr. Cardona's commitment to the College of American Pathologists, her passion for demonstrating her profession's value, and her ongoing service to patients. Her accomplishments to enhance patient care, promote the CAP, and promote pathology as a profession make her a worthy recipient of this meritorious service award.
Dr. Cardona is an associate professor of pathology at Duke University School of Medicine in Durham, North Carolina, where she is also vice chair and director of Duke University Health System Anatomic Pathology Laboratory Services.
---