2020 CAP Resident of the Year Award
Established in 2010, the CAP Resident of the Year Award recognizes a Junior Member who has made outstanding contributions to the specialty of pathology, pathologists, laboratory medicine, and/or the general public.
Pavandeep Gill, MD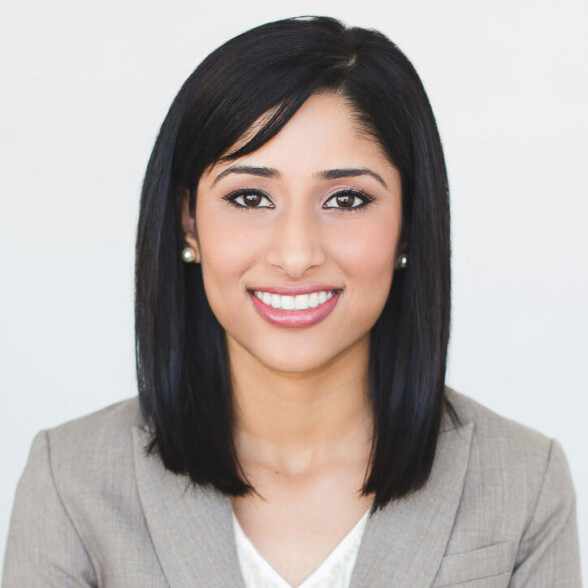 The College of American Pathologists presents Pavandeep Gill, MD, with the CAP Resident of the Year Award to recognize the diverse, creative, and effective ways in which she is serving and enhancing the pathology profession. In addition to excelling academically throughout residency at the University of Calgary in Alberta, Canada, Dr. Gill has shown extensive involvement in numerous volunteer, leadership, and advocacy activities.
As a CAP Junior Member, Dr. Gill's strong commitment to the organization showed in her service work on the Cancer Committee and the Residents Forum. Dr. Gill was the Cancer Committee junior member from January 2018 to December 2019. As a Residents Forum delegate, she was an active participant in discussions on medical education and pathology residency.
Dr. Gill's commitment to her patients and the public is demonstrated through her extensive involvement in education and research initiatives. Understanding that participation in medical education can have a far-reaching impact in promoting patient outcomes, Dr. Gill led many medical education activities for pathologists, residents, medical students, and pathology technical staff. These included presenting continuing medical education lectures and academic half-day presentations, leading small group teaching sessions, participating in tumor boards, and presenting at journal clubs. Additionally, during residency, Dr. Gill published 12 peer-reviewed scientific papers and three peer-reviewed conference abstracts focused on quality assurance, laboratory utilization, and physician education to help improve patient care and public health outcomes. She was also involved in writing two articles for the MyPathologyReport.ca initiative, which aims to help patients and the public read and understand their pathology reports.
Dr. Gill also has been a strong advocate for her fellow residents. She was the chief resident for the Rockyview Hospital PGY-1 program in 2015 and for the University of Calgary general pathology residency training program in 2019. In addition to this, Dr. Gill has served as an elected and appointed member on many provincial and national committees advocating on behalf of residents across all specialties. These include the Professional Association of Resident Physicians of Alberta, Resident Doctors of Canada, and the Canadian Association of Pathologists Residents Section.
Dr. Gill is currently a dermatopathology fellow at the University of Texas MD Anderson Cancer Center in Houston.
---