2020 Lifetime Achievement Award
Established in 2006, the CAP Lifetime Achievement Award recognizes and honors CAP members who have made a broad and positive impact on the pathology profession through contributions to one or more areas of the organization over an extended period.
Philip A. Branton, MD, FCAP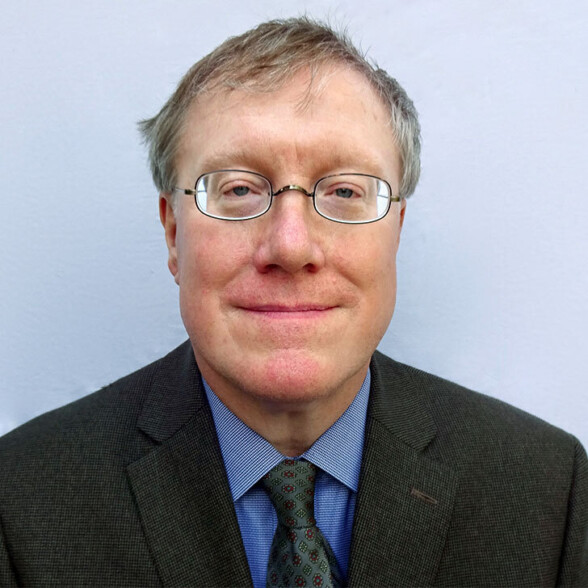 The College of American Pathologists presents Philip A. Branton, MD, FCAP, with the 2020 Lifetime Achievement Award to recognize his contributions to the pathology profession, the CAP, and the CAP's Biorepository Accreditation Program over the years.
Dr. Branton is currently the chair of the Biorepository Accreditation Committee (2017–present). He served as vice chair of the committee prior to that time (2013–2016). Dr. Branton's leadership has been instrumental in growing the Biorepository Accreditation Program and moving the program to be CLIA equivalent. During Dr. Branton's tenure as chair, the number of CAP-accredited biorepository laboratories has grown from 54 to 69 biorepositories. Dr. Branton was an original member of the Biorepository Work Group, which developed and implemented this accreditation program. He also serves as the CAP's deputy commissioner for the Biorepository Accreditation Program (2012–present). He is responsible for reviewing biorepository inspections, making accreditation decisions, and ensuring the qualifications of biorepository directors.
In his other service to the CAP, Dr. Branton has served as a member of the CAP Cancer Committee (2000–2006) and as a member of the Surgical Pathology Committee, including serving as vice chair (2009–2012) and chair (2013–2016).
Dr. Branton has also been an active inspector, in addition to fulfilling his commissioner and committee responsibilities, and has been very helpful in ensuring high-quality and timely biorepository inspections. Dr. Branton has performed a lifetime total of 10 inspections for the accreditation program, more than half of which were biorepository inspections.
Dr. Branton is a consultant staff pathologist for gynecologic and breast pathology at the Joint Pathology Center in Silver Spring, Maryland. He is also a consulting pathologist in the Biorepositories and Biospecimen Research Branch at the National Cancer Institute in Bethesda, Maryland.
---
Victor Y. Cabañas, MD, FCAP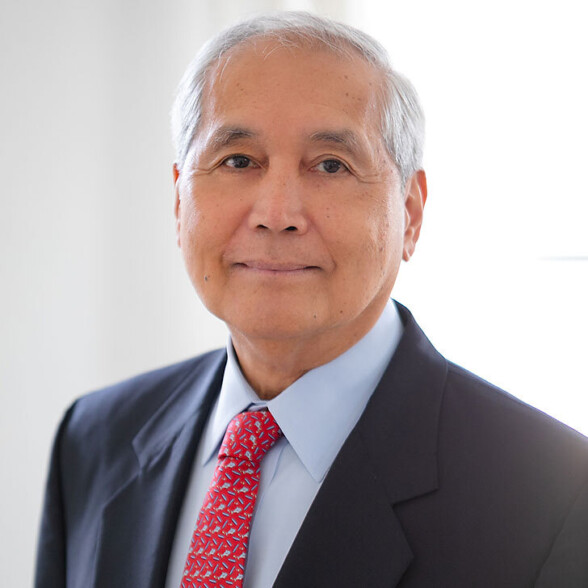 The College of American Pathologists presents Victor Y. Cabañas, MD, FCAP, with a 2020 CAP Lifetime Achievement Award in recognition of his service to the CAP Laboratory Accreditation Program, laboratory medicine, and the pathology profession.
Dr. Cabañas' achievements include his involvement as a Laboratory Accreditation Program regional commissioner since 2009 and as a state commissioner since 1990. In these roles, he has judiciously assigned, reviewed, and adjudicated hundreds of laboratories and advised laboratory directors and technologists.
Additionally, Dr. Cabañas served as a member on the Continuous Compliance Committee for three years and on the Complaints and Investigations Committee for six years. He began inspecting CAP-accredited laboratories in 1983 and has performed more than 70 inspections. Throughout each of these inspections, he has helped educate hundreds of laboratory professionals and pathologists. His diplomacy, attention to detail, enthusiasm, and hard work have improved the inspection and accreditation process each year.
Dr. Cabañas retired as medical director of laboratories at Mercy Franciscan Hospital-Mt. Airy in Cincinnati, Ohio. He is currently the CAP's regional commissioner for the Great Lakes Region.
---
Desiree A. Carlson, MD, FCAP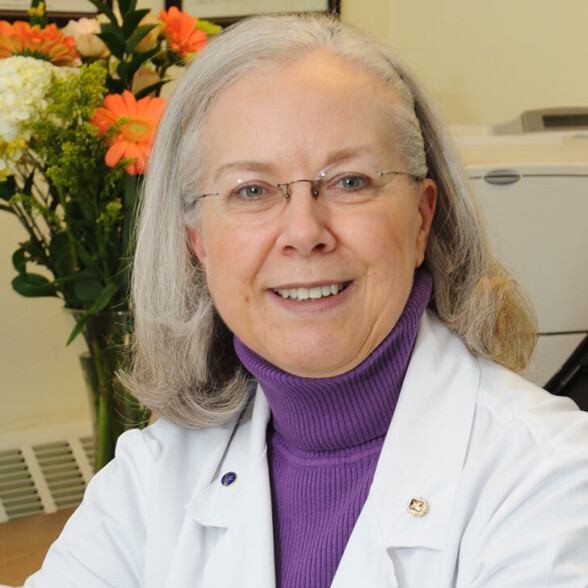 The College of American Pathologists presents Desiree A. Carlson, MD, FCAP, with the 2020 CAP Lifetime Achievement Award in recognition of her contributions to the CAP's Laboratory Accreditation Program, all CAP-accredited laboratories, and the pathology profession.
Dr. Carlson currently is the Northeast regional commissioner (1990–present) and the Eastern Massachusetts and Maine state commissioner, responsible for overseeing the assignment and post-inspection review across six states and four Canadian provinces. She is past chair and member of the Complaints and Investigations Committee, where she triaged and addressed complaints received about accredited laboratories and performed reviews of these laboratories' corrective action plans to ensure that issues had been addressed and appropriate measures put in place to prevent recurrence. This crucial role helped ensure that laboratories maintain ongoing compliance with accreditation requirements.
Dr. Carlson has also served as a member of the CAP's Commission on Laboratory Accreditation (1991–2018) and its Council on Accreditation (2013–2018), where she drew on her experience as a laboratory director and regional commissioner to provide input and guidance on the operations and strategy of the program.
In addition to fulfilling her commissioner and committee responsibilities, Dr. Carlson has helped ensure high-quality and timely inspections in the US, supporting the CAP's gold standard in accreditation. Her willingness to participate on inspections has been instrumental in mentoring new inspectors. Dr. Carlson has performed a lifetime total of 145 inspections for the Laboratory Accreditation Program.
Dr. Carlson is also an avid educator of medical students, interns, residents, PhD students, and fellows, offering classroom didactic lectures, laboratory sessions, and clinical rotations through the blood bank and hematopathology departments. This has been evidenced throughout her career by her past roles as the acting director of the Clinical Pathology Training Program at Brigham and Women's Hospital in Boston and as director of Clinical Pathology Residency Training at University Hospital of Boston.
Dr. Carlson's dedication and commitment to helping the accreditation program grow and succeed while mentoring laboratories, inspectors, and pathologists in training is truly commendable.
Dr. Carlson is president of Carlson Pathology Associates, PC, the medical director at the Cancer Center Laboratory, and the chief of pathology at Signature Healthcare Brockton Hospital, all located in Brockton, Massachusetts. She is also an adjunct assistant professor in the Department of Pathology and Laboratory Medicine at Boston University School of Medicine.
---
John R. Harbour, MD, FCAP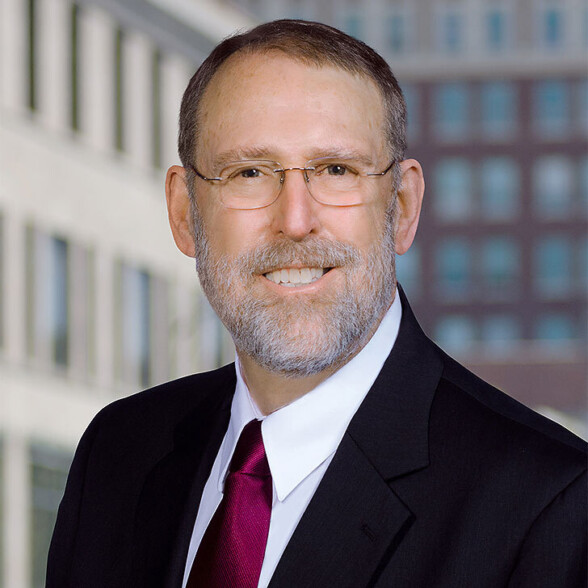 The College of American Pathologists presents John R. Harbour, MD, FCAP, with the 2020 CAP Lifetime Achievement Award in recognition of his long history with the CAP serving as mentor, resource, advisor, member, chair, and vice chair for multiple committees.
In his role as Continuous Compliance Committee (CCC) vice chair and now as chair, Dr. Harbour provides scientific support to the CAP accreditation programs in the area of continuous compliance, with a primary focus on monitoring proficiency testing (PT). During his tenure of service to the committee, Dr. Harbour has volunteered to help accredited laboratories reduce regulatory risks. Many of his contributions have focused on enhancing compliance requirements to improve laboratory quality, including developing guidelines for requiring commercial PT and/or alternative performance assessment, establishing more rigorous PT requirements for analytes identified as critical to patient care, annually reviewing new analytes for acceptance as PT required, and removing accepted analytes no longer meeting the criteria.
Additionally, he initiated and assisted in the development of a comprehensive Continuous Compliance Committee resource manual and provided updates to "Tips for Avoiding PT Referral" and "Review of Patient Results in Response to a PT Failure" guideline documents. He was responsible for developing educational resources, such as PT toolboxes and webinars on related compliance topics. He has also given presentations at several CAP annual meetings and at national meetings of other organizations (for example, the American Association for Clinical Chemistry and the Association for Molecular Pathology).
Dr. Harbour's service to the CAP also includes his contributions to improvements in CAP-accepted PT provider programs. He did this by enhancing and clarifying established criteria for PT programs, developing a template to ensure consistency amongst all CAP-accepted PT providers, and improving consultation with scientific advisory boards and grading equality. Dr. Harbour not only improved the criteria, he also performed multiple audits of major PT providers to verify their compliance with established criteria.
He has been a CAP accreditation program state and regional commissioner and a special commissioner for systems, having inspected several of the systems in the early years of the system inspection option.
Dr. Harbour is a passionate, competent, and talented physician who has fully embraced various aspects of the accreditation program and is a tremendous resource for PT compliance staff.
Dr. Harbour retired as the regional medical director at Bon Secours HealthPartners Laboratories in Richmond, Virginia.
---
Peter Louis Perrotta, MD, FCAP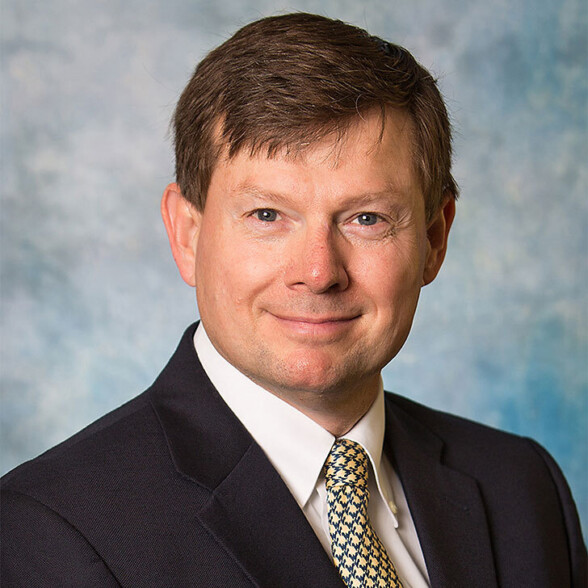 The College of American Pathologists presents Peter Louis Perrotta, MD, FCAP, with the 2020 CAP Lifetime Achievement Award to recognize his years of service to the CAP and his dedication to pathology through his professional activities.
Dr. Perrotta generously supports the CAP's mission through his involvement on the Quality Practices Committee (QPC) and the Council on Scientific Affairs (CSA). Dr. Perrotta contributed to the QPC for nine years as a member, vice chair, and chair. During his tenure as chair, he took the bold step to investigate and revise the focus of the Quality Management Programs, emphasizing meaningful programs for pathologists and laboratory technologists. Many of the quality topics apply to Laboratory Accreditation Program checklist statements and help to highlight the value of the pathologist and diagnostic laboratory.
Providing strong leadership as chair, Dr. Perrotta demonstrated values of partnership, excellence, and individual accountability. Not content to merely delegate work, he worked diligently with members and staff on new studies, critiques, and manuscripts during his tenure as chair to meet program needs.
In addition, Dr. Perrotta has helped further the CAP's mission in activities, including:
Designing and summarizing two surveys as part of the Test Ordering Work Group, which studied pathologist roles in test utilization management and helped to guide the CAP's Test Ordering Program
Authoring and editing numerous Test Ordering Program modules to help pathologists improve the utilization of their laboratory tests
Providing a webinar on workflow mapping, based on a Q-PROBE study he designed, that garnered the largest number of registrants ever for a CAP broadcast
Serving as a long-time CAP Laboratory Accreditation Program lead inspector
Authoring nine Archives of Pathology & Laboratory Medicine articles and contributing to CAP interviews and CAP TODAY articles and Q&A sessions
Representing West Virginia in the CAP's House of Delegates
Lecturing at seven CAP annual meeting education courses
Representing the CAP on two Clinical Laboratory & Standards Institute documents (Developing & Managing a Medical Laboratory Test Utilization Program, GP49, and Quality Indicators, QMS12)
Dr. Perrotta began his career in pathology as a resident at Yale New Haven Hospital after fulfilling his military obligations as a Naval diving and undersea medical officer. During training, he served as a CAP resident delegate and a junior member on the Cell Markers Committee.
Dr. Perrotta has remained committed to educating pathologists and other laboratory science specialists throughout his career at several academic medical centers. In addition to CAP publications, he has contributed to the practice and science of pathology through numerous publications in medical journals, book chapters, Department of Defense publications, and lectures.
Dr. Perrotta is currently professor and chair of the Department of Pathology, Anatomy, and Laboratory Medicine at West Virginia University (WVU), as well as the director of pathology services for the WVU Health System.
---