2022 CAP Laboratory Improvement Program Service Award
In 2006, the College of American Pathologists (CAP) established the CAP Laboratory Improvement Programs Service Award to recognize an individual serving within the ranks of the Council on Scientific Affairs (CSA) who has demonstrated exceptional service.
Andrew M. Bellizzi, MD, FCAP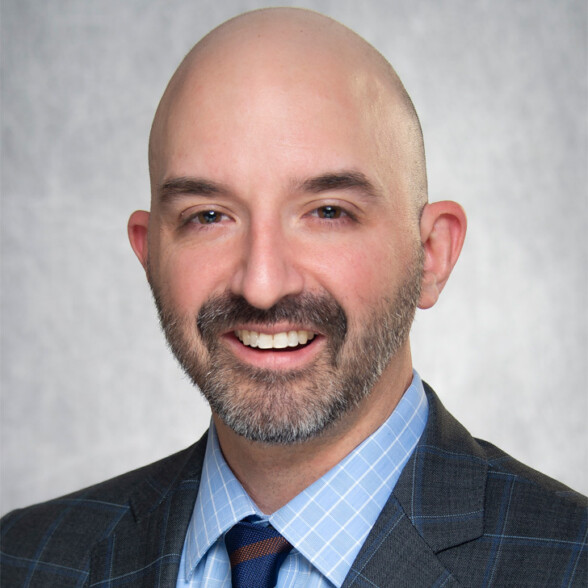 The College of American Pathologists honors Andrew M. Bellizzi, MD, FCAP, with the 2022 CAP Laboratory Improvement Programs Service Award for his dedicated leadership of the Immunohistochemistry (IHC) Committee and significant contributions to the CAP LIP IHC surveys.
As the IHC Committee chair, Dr. Bellizzi has successfully led the committee's expansion of CAP proficiency testing, particularly surveys for IHC predictive marker testing. A strong proponent of formally grading these surveys, he provided the rationale and study references that support the monitoring of select predictive markers.
He is a member of the IHC Predictive Marker Working Group, supported by the CSA and Council on Accreditation, providing guidance on survey requirements and appropriate accreditation monitoring. He has also been on the advisory panels for the CAP/ASCP/ASCO HER2 Testing in Gastroesophageal Adenocarcinoma Guideline and the CAP MMR/MSI Testing for Immune Checkpoint Inhibitor Therapy Guideline and is on the expert panel for the Principles of Analytic Validation of IHC Assays Guideline Update. His work has provided laboratories valuable tools to improve the quality of their IHC testing for predictive markers and improved patient care.
Dr. Bellizzi is a clinical professor of pathology at the University of Iowa and the director of immunohistochemistry, the GI pathology fellowship track, and GI pathology at the University of Iowa Hospitals and Clinics.
---