2022 CAP Outstanding Communicator Award
The CAP Outstanding Communicator Award, established in 1991, honors William L. Kuehn, PhD, and recognizes outstanding communication contributions strengthening the image of pathology.
Ronald W. McLawhon, MD, PhD, FCAP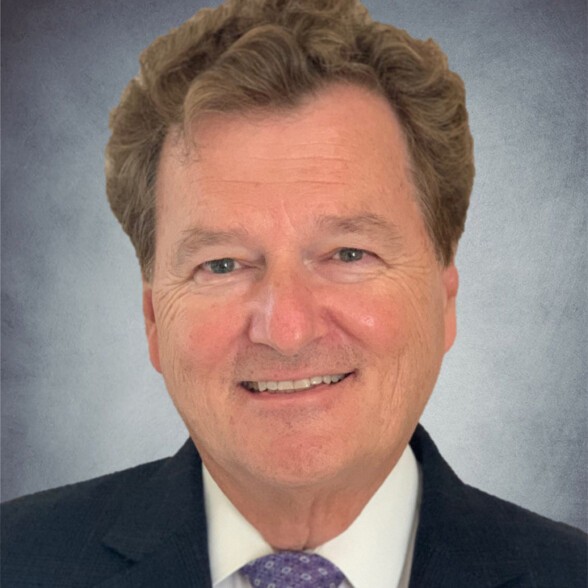 The College of American Pathologists (CAP) presents Ronald W. McLawhon, MD, PhD, FCAP, with the 2022 CAP Outstanding Communicator Award in recognition of his outstanding contributions to patients, the public, and the CAP through his commitment to communications.
Dr. McLawhon is vice chair of the Economic Affairs Committee, chair of the CPT/RUC Subcommittee, and a member of the Council on Government and Professional Affairs. He is also the CAP liaison to the American Medical Association (AMA), where he serves as the CAP's advisor to the AMA CPT Editorial Panel, chair of the AMA CPT Pathology Coding Caucus, and a member of the AMA CPT Molecular Pathology Advisory Group.
Over the past two years, Dr. McLawhon led the development of these new pathology clinical consultation codes, overseeing their valuation by the American Medical Association RVS Update Committee and advocating for the Centers for Medicare and Medicaid Services to adopt these codes, which it has done, as recognized by their placement on the 2022 Physician Fee Schedule. He also led the CAP's educational efforts by conducting two webinars to educate members on the use of the new codes. These new codes recognize the importance pathologists play in clinical medicine and replace the existing clinical pathology consultation codes.
Dr. McLawhon's outstanding communication efforts have enabled pathologists' work to be codified, increased reimbursement compared to the former codes, and secured recognition for the value pathologists provide to other physicians
Dr. McLawhon is the professor and head of the Division of Laboratory and Genomic Medicine, vice chair of business development in the Department of Pathology, and the director of clinical laboratories at the Center for Advanced Laboratory Medicine at the University of California San Diego and UC San Diego Health.
---