2022 CAP Outstanding Educator Award
The CAP Outstanding Educator Award, established in 2018, recognizes outstanding performance and significant contributions in the advancement of professional development opportunities for pathologists and laboratory professionals. It is presented to an individual who has consistently demonstrated outstanding performance as faculty for a College of American Pathologists (CAP) education activity and/or has made outstanding contributions in the development of education activities for pathologists and/or laboratory professionals.
David K. W. Lieu, MD, MBA, RDMS, FCAP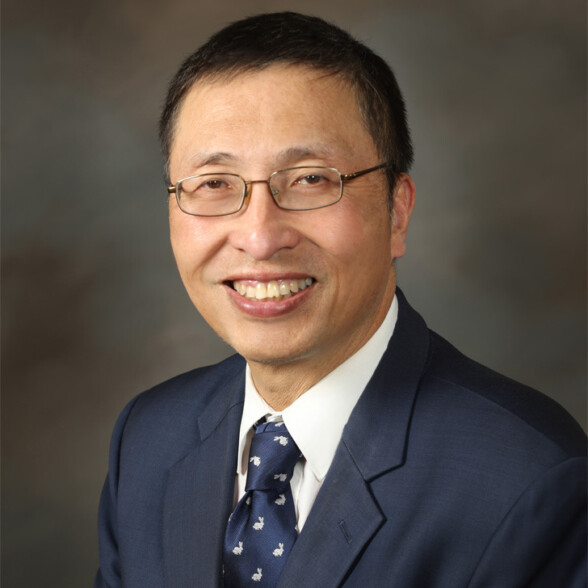 The College of American Pathologists presents David K.W. Lieu, MD, MBA, RDMS, FCAP, with the 2022 CAP Outstanding Educator of the Year Award in recognition of his commitment as faculty and subject matter expert in preparing pathologists to assume new practice roles associated with ultrasound-guided fine needle assay (USFNA) techniques.
Dr. Lieu's dedication to pathology is shown by his serving as the subject matter expert and faculty for the CAP's USFNA AP3. He excels at teaching participants how to perform slide smears and USFNA techniques and offers struggling participants extra attention, guidance, and insight. Drawing on his radiology background, he presents the ultrasound principles in a way that is fun and engaging.
Dr. Lieu is innovative in identifying ways to improve and expand the USFNA education. He recommended integrating core needle biopsy concepts into the curriculum and, new in 2021, added microscopes and slides for participants to practice with during workshop downtime.
Dr. Lieu is the founder of Fine Needle Aspiration Medical Group, where he works as an interventional cytopathologist, as well as an assistant clinical professor of pathology at the University of California Los Angeles (UCLA). He trains cytopathology fellows from UCLA, Cedars Sinai, the University of California Irvine, and the University of Southern California.
---