2022 CAP Outstanding Service Award
The CAP Outstanding Service Award Established in Honor of Frank W. Hartman recognizes a Fellow of the College of American Pathologists (CAP) for outstanding service to a single CAP program, project, or related endeavor, generally over a long period of time. The award honors Frank W. Hartman, MD, FCAP, the CAP's first president. The CAP presents this award when merited, not necessarily on an annual basis.
Raouf E. Nakhleh, MD, FCAP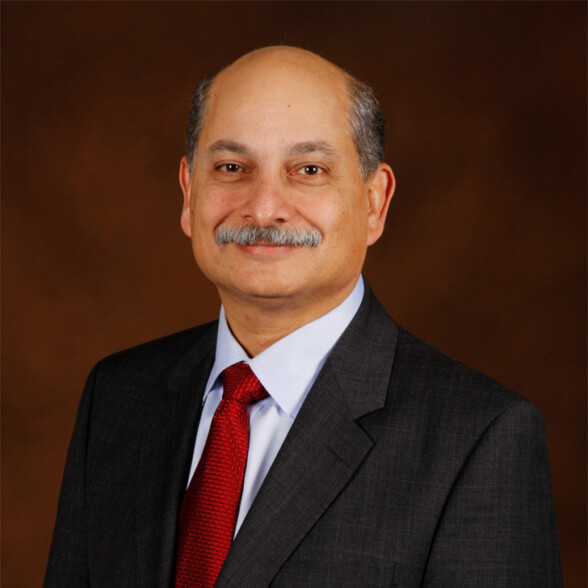 The College of American Pathologists presents Raouf E. Nakhleh MD, FCAP, with the 2022 CAP Outstanding Service Award. Dr. Nakhleh is recognized for his decades of extensive contributions to and leadership within numerous areas of the CAP.
Dr. Nakhleh's contributions include participation in more than 30 CAP councils, committees, and the Board of Governors. In the mid-'90s Dr. Nakhleh served as a member of the Quality Practices Committee, going on to participate in the Surgical Pathology Committee, Archives of Pathology & Laboratory Medicine Editorial Committee, and, ultimately, the Quality Practices Committee, which he became chair of in 2010. His service continued across multiple areas in the 2010s. He was elected to the Board of Governors in 2015, serving first as the chair of the Center Guideline Committee and later of the Council on Scientific Affairs until 2021.
During Dr. Nakhleh's tenure as the chair of Center Guideline Committee, he was instrumental in the Center's decision to adopt the Grading of Recommendations Assessment, Development and Evaluation approach to developing evidence-based guidelines. Dr. Nakhleh served as the chair of the Interpretive Diagnostic Error Reduction and Effective Communications of Urgent Diagnoses and Significant Unexpected Diagnoses guideline and championed many others.
Dr. Nakhleh consistently provided excellent leadership in his roles, enabling all voices to be heard and creating strong and productive relationships among both members and staff. He has consistently been an avid promoter of cross-council and committee collaborations, leading to important work, such as the creation of the cross-council Molecular Work Group, development and publication of the Performing a Self-Evaluation When PT is Not Graded guide, and the Immunohistochemistry Committee Non-Breast Predictive Markers PT Work Group.
Dr. Nakhleh is a professor of pathology and consultant at Mayo Clinic Florida.
---