Distinguished Medical Student Award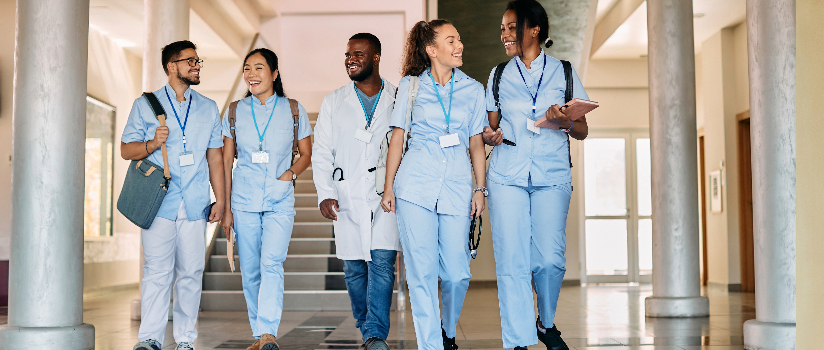 The Distinguished Medical Student Award from the College of American Pathologists (CAP) is given to a medical student, in any year of training, for outstanding achievement, aptitude, or interest in pathology. The awardee is recommended for recognition by the pathology contact (department chair, program director, or faculty member) at a US allopathic or osteopathic medical school.
The CAP's Distinguished Medical Student Award honors the student's initiative in learning about pathology and participating in pathology-related activities. It intentionally elevates the specialty by leveraging the involvement of pathologists in medical students' training as they interact prior to and during the selection process.

Criteria
The award is intended to be recommendation-based rather than application-based. While medical schools may have current award criteria and selection mechanisms, ultimately the pathology department chair, program director, or faculty member will recommend the medical student based on the student's knowledge of/interest in pathology, participation in pathology electives, or activities revolving around pathology.
The student may be in any year of medical training.
The student should exhibit knowledge of and enthusiasm for pathology.
The student should be involved in pathology courses, interest groups, electives, research, or a preceptorship associated with the medical school and/or other organizations outside the medical school.
The medical school may, at its discretion, use selection criteria and mechanisms already in place in the institution.
The medical school must complete and submit one electronic nomination to the CAP by Friday, March 8, 2024.
Certificate and Monetary Award
The CAP will provide a frameable certificate and a $250 monetary award to the recipient. These will be sent directly to the institution's contact for presentation to the recipient.
Award Presentation
It is at the medical school's discretion as to when to confer the CAP Distinguished Medical Student Award. Options might include giving it at the medical school graduation when excellence awards are presented, during pathology events so the medical student can be recognized with future pathology colleagues, or during interdisciplinary academic awards presentations. Each institution may decide the best time to present the award; however, it should be presented before the end of the academic year and prior to June 17, 2024. After that date, the CAP will publish the names of award recipients and their respective schools on cap.org.
| | |
| --- | --- |
| Nicole Bracewell | University of Tennessee Health Science Center |
| David Kyle Carlson | George Washington University School of Medicine and Health Sciences |
| Cari Carpenter | Larner College of Medicine at The University of Vermont |
| Melanie Chan | California Northstate University College of Medicine |
| Chuan Hao (Alex) Chen | Department of Pathology & Laboratory Medicine, Perelman School of Medicine at the University of Pennsylvania |
| Laraine Cheung | Howard University |
| Emily Cobb | University of Mississippi |
| Joanna Coker | UC San Diego School of Medicine |
| Ryan Cooper | Keck School of Medicine of the University of Southern California |
| Carli R. Cox | College of Medicine, University of Arkansas for Medical Sciences |
| Marci Crowley | University of South Florida Morsani College of Medicine |
| Christopher Dilli | Saint Louis University School of Medicine |
| Maya Fares | Penn State College of Medicine |
| James Fleming | Icahn School of Medicine at Mount Sinai |
| Ariel Flotte | Eastern Virginia Medical School |
| Andrew Gerber | University of Nebraska Medical Center College of Medicine |
| Michael Goldbeck | University of Oklahoma Health Science Center |
| Emily Hatheway Marshall | Duke University School of Medicine |
| Emma Hawkins | Medical University of South Carolina |
| Devin James Hunt | The Johns Hopkins School of Medicine |
| Aaron Jones | State University of New York Upstate Medical University |
| Sebastian Kolaj | Loyola University Chicago Stritch School of Medicine |
| Lauren Larson | Wayne State University |
| Konnie Le | Texas College of Osteopathic Medicine |
| Jenny Liu | Northwestern University Feinberg School of Medicine |
| Nicole Maddie | New York Institute of Technology College of Osteopathic Medicine |
| Natalie Moore | Michigan State University College of Osteopathic Medicine |
| Harry Nesta | University of Kentucky |
| Ragini Phansalkar | Stanford University |
| Aaishah Raquib | Western University College of Osteopathic Medicine of the Pacific-Northwest |
| Stephne Rasiah | University of Toledo College of Medicine and Life Sciences |
| Jeremy Rouanet | University of California Irvine School of Medicine |
| Sara Sakowitz | David Geffen School of Medicine at UCLA |
| Nikitha Samy | John P. and Kathrine G. McGovern Medical School at UTHealth |
| Brittany Leilani Mika Pa'ahana Sato | John A. Burns School of Medicine, University of Hawaii |
| Bader Semakieh | Arkansas College of Osteopathic Medicine |
| Ronan Talty | Yale School of Medicine |
| Alex Tannenbaum | University of Wisconsin School of Medicine and Public Health |
| Ian Taylor-Cho | Duke University School of Medicine |
| Niraj Vyas | Geisinger Commonwealth School of Medicine |
| Samantha Wahlers | University of Illinois College of Medicine Peoria Campus |
| Serina Williams | Virginia Tech Carilion School of Medicine and Research Institute |