Start Your Journey
The CAP helps you rise to the challenge of demanding workflows while achieving work/life balance early in your career.
The first few years of a pathologist's career can be particularly challenging. From landing that first position to getting accustomed to the demands of the workflow and integrating with a new team, the CAP has you covered with resources specifically designed to help you get off to a good start.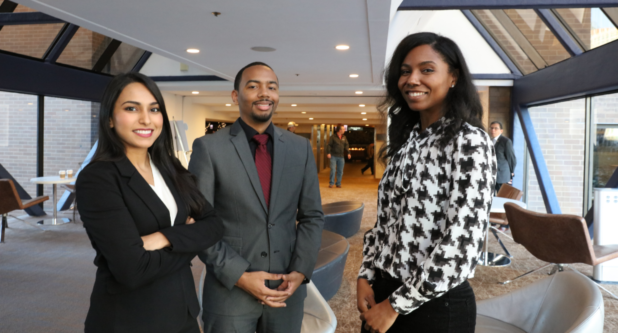 Some of the categories of resources we offer for a strong start on your journey include:
As you grow in your pathology journey, we can help you build the skills to lead a team, a department, or a laboratory.

Inside your practice or out, we offer personal development resources that can help you thrive on the job and maintain a work/life balance.

Keeping up with advances in the field can be challenging, especially early in your career. The CAP can help you focus on what you need to know now and down the road.

From finding the right first opportunity to navigating the day-to-day intricacies of practice life, we offer a wealth of tips and guidance built on the experience of our members.
Adjusting to the practice and managing my time outside of work were difficult at the beginning. When I first started practicing I gained a lot of insight on managing my new role from the CAP's practice management resources and insights from other pathologist who had experienced similar challenges.

Juanita J. Evans, MD, FCAP - Ascension Providence Hospital-Southfield, MI
Support Your Practice Journey and Your Profession Today
Or call our membership team at 800-323-4040 (Option 2).
Continue to Grow
The CAP offers a wide range of learning materials, events, and resources to continue developing your professional, personal, and leadership skills, along with networking opportunities to connect with peers.
Whether you want to work toward more of a leadership role or continue to refine your ability to deliver as a valued member of the team, the CAP has resources to support you.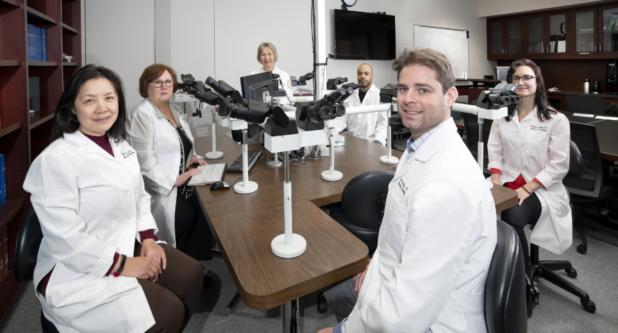 Some of the resource categories we offer to help you grow your value as you refine your professional skills include:
Laboratory Medical Director Resources

Step into and gain confidence as a medical director with an extensive library of resources that will support the pursuit of laboratory excellence.

Continue to develop and refine your leadership skills through training courses and volunteer opportunities.

Strong people management skills are essential, not only for leadership roles, but for day-to-day laboratory interactions as well.

Managing the finances of a practice isn't why you went into pathology, but it's a vital part of making a practice successful.

Building a strong quality culture requires a disciplined approach, and our resources can help you organize, document, and motivate your team.

Practice and laboratory environments are complex and constantly changing. Building and strengthening teams is critical to being agile and adaptive, and we offer multiple ways to help.
As a medical director I need to communicate effectively to physicians and administration so they understand the value of the laboratory. Being involved in the Engaged Leadership Academy has been crucial to my development as a leader.

Kalisha A. Hill, MD, MBA, FCAP - AMITA Health St. Mary's Hospital Kankakee, IL
Support Your Practice Journey and Your Profession Today
Or call our membership team at 800-323-4040 (Option 2).
Share Your Talents
For seasoned pathologists, membership in the CAP provides a wealth of opportunities to expand your career and give back to the pathology community.
Stay current with the latest advances in the field while you build your leadership skills and help shape the future of pathology through your contributions. The CAP is here to support your efforts, and we value your support in our ongoing advocacy efforts.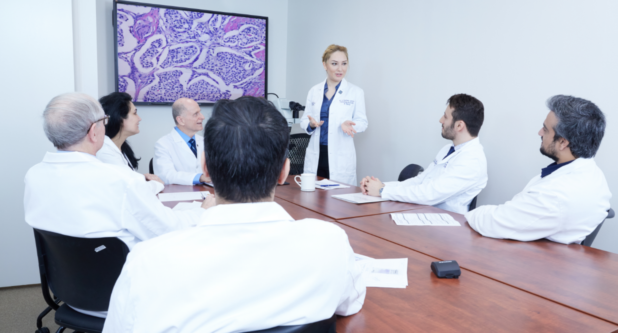 Some of the resource categories we offer to help you share your talents, broaden your influence, and increase your impact include:
Advocating with Confidence

Speaking with hospital administration lawmakers or policy influencers may be intimidating at first, but we can help you develop the skills and confidence to promote your value at the highest levels.

Business Development and Marketing

Building a successful practice requires skills beyond scientific and medical knowledge. Our resources help you grow your practice and promote your unique value.

Communications and Leadership Training

As your role evolves throughout and beyond your practice, so do your needs for advanced communication and leadership skills.

Compliance and Risk Management

Establish and maintain a laboratory compliance program and plan as you strengthen your skills to conduct risk assessments and develop risk management strategies.

Contract Negotiations and Fee Schedules

Contracts and fee schedules are an integral part of managing your revenue cycle. We provide you with the tools and knowledge to guide the process for success.

Finance/Governance/Business Operation

Dig deep into the operational facets of practice management with a range of resources designed to help you gain efficiency and effectiveness as a practice leader.

Laboratory Medical Director Resources

Refine and expand your working knowledge with practical skills, tools, and techniques to ensure more effective and efficient laboratory operations and better patient care.
People opened doors for me and made connections that made my career happen. And that has made it the special, awesome career that is has been. Now I want to pay that back by paying it forward to the junior people.

Jerad M. Gardner, MD, FCAP - Geisinger Medical Center Danville, PA
Support Your Practice Journey and Your Profession Today
Or call our membership team at 800-323-4040 (Option 2).