August 19, 2021
In this Issue:
CAP Calls for All Physicians, Health Professionals to Get Vaccinated Against COVID-19
The College of American Pathologists (CAP) and the Cancer Leadership Council have called on all physicians and other health care professionals to get the COVID-19 vaccine and protect the patients they serve.
Due to the recent COVID-19 surge, the CAP and other leaders in the US health care system have supported vaccine requirements for health care workers. On August 16, CAP President Patrick Godbey, MD, FCAP issued a statement supporting pathologists and laboratories who develop policies requiring physicians and laboratory personnel to be vaccinated providing reasonable exceptions for medical reasons or those identified in applicable federal or state laws.
An overwhelming number of health care organizations have also issued similar statements. The CAP joined the Cancer Leadership Council in releasing a statement that all health care professionals should get immunized against COVID-19 to protect cancer patients, who may be immunocompromised individuals, including those receiving chemotherapy. The AMA and more than 50 health and medical groups called for all health care and long-term care employers to require their employees to be vaccinated against COVID-19. And, the Veterans Administration Department is requiring 360,000 of its employees and contractors to be vaccinated.
"The College of American Pathologists strongly urges pathologists, laboratory personnel, and all other health care professionals to get the COVID-19 vaccine to protect the patients we serve," Dr. Godbey said. "Health care workers are on the frontline in the fight against this pandemic and bear increased risk of getting COVID-19. As leaders in the medical community, all physicians and nonphysician practitioners should consider the consequences of their vaccination decision. It involves more than just your health but the health of the public at large. The COVID-19 vaccine is the best tool we have to safeguard the most vulnerable patients in our communities."
Recent Centers for Disease Control and Prevention studies show that 95% of overall COVID-19 hospitalizations are among those not fully vaccinated. The federal government is providing vaccines to anyone in the United States for free.
Senate Directs Committees to Draft Budget Reconciliation Legislation to Address Health Care Priorities
Congress will work to enact several health care provisions through its budget reconciliation process after an affirmative vote in the Senate on August 11.
The Democratic-controlled Senate passed a reconciliation resolution, by a 50-49 party-line vote, to instruct Senate and House committees to draft a budget bill amounting to $3.5 trillion. The vote took place after the Senate approved a $1 trillion infrastructure bill. The budget reconciliation process permits Congress to expedite legislation with a simple majority and without being subject to a 60-vote threshold in the Senate. Instructions include legislative requests for several health care provisions that the CAP will track in the weeks and months ahead. They include measures to increase health care coverage and benefits, address health care equity and disparities, mitigate health care professional shortages through investments in graduate medical education, and pandemic preparedness.
Following the congressional summer recess, both chambers of Congress will draft reconciliation bills for final consideration and passage. Congress is also expected to debate legislation to keep the government open and increase the national debt limit ceiling in September.
The CAP will provide additional updates on these legislative activities in future editions of Advocacy Update.
Rep. DeGette Reminds Physicians to Remain Engaged in Advocacy
Strengthening the CAP's relationships with lawmakers remains one of the top focuses of PathPAC's advocacy efforts. Recently, PathPAC hosted a virtual reception in honor of Rep. Diana DeGette (D-CO). The congresswoman serves on the powerful House Energy & Commerce Committee and has shown tremendous leadership over the years through her bipartisan efforts to improve and enhance health care policy.
Event participants included representatives from the CAP and other physician organizations. The group's discussion covered a variety of health care legislation and topics, including the 21st Century Cures 2.0 Act and the VALID Act—two bills Rep. DeGette has introduced this Congress. Rep. DeGette is also working with her Democratic and Republican colleagues to mitigate the impact of the proposed 2022 Medicare cuts.
PathPAC events offer valuable facetime with members of Congress in smaller group settings, which allows for the voice of pathologists to be heard on policy issues that affect the profession. For example, the CAP continues to emphasize the devastating impact Medicare cuts would have on pathology in its communications with lawmakers and their staffs.
Rep. DeGette ended the meeting with a simple yet impactful message to physicians: stay engaged in political advocacy. Physicians must play an active role in the political process to ensure that their concerns, feedback, and insights continue to carry influence on Capitol Hill. Supporting PathPAC is a great way to follow Rep. DeGette's advice and ensure that the CAP's political action committee solely serving the interests of its members remains a strong advocacy tool for pathologists everywhere.
75th Anniversary Featured in August Advocacy News Quiz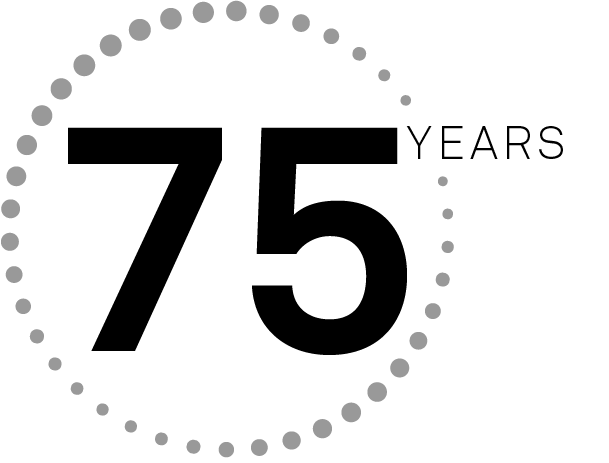 August is halfway done, and so is your chance to be one the first 50 CAP members to take this month's news quiz. We are featuring the CAP's 75th anniversary this month so take it today!
Editor's Note: Next CAP Advocacy Update is August 31
Your Advocacy Update newsletter will take a scheduled break on August 24. For more immediate updates, please check out our Twitter feed @CAPDCAdvocacy.