November 9, 2021
In this Issue:
House Sets Up Vote on Health and Social Spending Package
On November 6, the House of Representatives adopted procedural rules for the further consideration of the Build Back Better Act, which contains numerous health care and social spending provisions in President Joe Biden's agenda. The Democrats in Congress are pushing for final votes on the legislation before the end of the year.
The CAP endorsed several provisions of the reconciliation bill that seeks to improve the lives of Americans across the country by expanding access to health care coverage and improving patient access to high-quality care. The CAP pushed for expanded insurance coverage for low-income populations, cost-sharing subsidies, marketplace subsidies, Medicaid coverage, and closing a Medicaid coverage gap affecting millions of Americans. The legislation includes several funding provisions supported by the CAP:
$7 billion to support public health infrastructure activities
$2 billion in funding for grants for modernizing projects to increase capacity and update hospitals and other medical facilities
$5 billion for critical manufacturing supply chain resilience
$1.4 billion for renovation, expansion, modernization of state and local public health lab infrastructure, including money for Centers for Disease Control & Prevention (CDC) laboratories
$1.3 billion to prepare and respond to public health emergencies, including shoring up the strategic national stockpile supply chains, global and domestic vaccine manufacturing, biosecurity, and therapeutics
The CAP further recommended adding other provisions that would strengthen the legislation but are not included in the House draft. The CAP urged Congress to address future Medicare cuts and raise Medicaid payments to Medicare levels. Other provisions that did not make it into the House bill include laboratory system and testing capacity improvements, improving public health data surveillance and disease warning system, enhancing and strengthening early warning and detection systems, strengthening vaccine confidence, addressing physician shortages, and funding for anti-discrimination and bias training in medical schools and training programs
By a 50-49 party-line vote, the Democratic-controlled Senate passed a reconciliation resolution to instruct Senate and House committees to draft a budget bill amounting to $3.5 trillion. This package is likely to be paired down to between $1.5 and $2 trillion if it passes Congress by the end of the year.
Biden Administration Requires COVID-19 Vaccination for Health Care Workers and Employees
Health care workers and large companies must require COVID-19 vaccinations for their workers or regular testing by January 4, 2022, under new federal regulatory requirements. The CAP has supported vaccine requirements for health care workers and encouraged Americans to get be fully vaccinated against the coronavirus.
The administration published the regulations on November 4 requiring eligible health care staff at health care facilities to get vaccinated against COVID-19. Facilities covered by the regulation must establish a policy ensuring all eligible staff have received the first dose of a two-dose COVID-19 vaccine or a one-dose COVID-19 vaccine before providing any care, treatment, or other services by December 5, 2021. All eligible staff must have received the necessary shots to be fully vaccinated – either two doses of Pfizer or Moderna or one dose of Johnson & Johnson – by January 4, 2022. The regulation also provides exemptions based on recognized medical conditions or religious beliefs, observances, or practices. Nursing home staff are already required to be vaccinated.
In addition, private companies with 100 or more employees must enforce a COVID-19 vaccination policy for their workers or undergo other mitigation measures to stop the spread of the disease, according to an emergency temporary standard published on November 4 by the US Department of Labor. This regulation is expected to affect 84 million workers.
In August, the CAP joined the Cancer Leadership Council in support of requirements for health care professionals to be immunized against COVID-19 to protect cancer patients, who may be immunocompromised individuals, including those receiving chemotherapy.
CAP Averts 1% Reduction to Pathologists' Medicare Payment in 2022
In the proposed 2022 Medicare Physician Fee Schedule, pathologists were set to face an additional Medicare cut of 1% due to updates to practice expense clinical labor rates used to calculate payment rates for services. Thanks to opposition from CAP advocacy, the Centers for Medicare & Medicaid Services (CMS) agreed to delay that update, which averted this specific 1% cut to pathology services next year.
On November 2, the CMS published the final 2022 fee schedule with information about the delay to the practice expense changes and other details on how much pathologists will be paid for their services next year. The CAP sent its members an initial analysis of these changes within hours of the fee schedule's publication. The analysis included the CAP's impact table showing the changes in Medicare payment rates for pathology services on the fee schedule from 2021 to 2022.
While the CAP has so far been successful in mitigating one Medicare cut to pathologists, overall payment rates are expected to decrease by 3.7% next year. The CAP has lobbied Congress throughout 2021 to further mitigate cuts to pathologists and other physicians.
New Pathology Clinical Consultation Codes
Pathologists will have new CPT codes for pathology clinical consultation services in 2022 after the Medicare program included codes developed by the CAP in its final fee schedule. The CAP had worked with the American Medical Association's (AMA) CPT Editorial Panel to establish pathology clinical consultation codes and develop new payment rates through the CAP's role in the AMA/Specialty Society Relative Value Scale Update Committee (RUC). The CMS also finalized the values for the new pathology consolation codes. The agency accepted most of the CAP developed relative values for the pathology clinical consultation services.
The four new pathology clinical consultation services describe physician pathology clinical consultation services provided at the request of another physician or qualified health care professional at the same or another facility or institution. The distinction among the new code family involves a degree of complexity and/or time of service, broken down by 20-minute increments each for codes 80503, 80504, and 80505, along with an add-on code 80506 reflecting additional 15-30 minutes above that spent on CPT 80505.
Also on November 2, the CMS published its final regulation for the 2022 Quality Payment Program (QPP). According to the final regulation, nearly all pathologists will be required to participate in Medicare's QPP either through Advanced Alternative Payment Models (APMs) or the Merit-based Incentive Payment System (MIPS).
Download the Latest Pathology Workforce Trends from 2021 Practice Leader Survey Report
The CAP published the 2021 Practice Leaders Survey Report, providing the latest socioeconomic data on pathology practices' structure and ownership status, case volume and revenue mix, practice staffing, and problems they are incur with coverage and payment for services.
The 2021 Practice Leader Survey is the third biennial Advocacy survey targeting pathology practice leaders. The results contained in the report published on November 8 are exclusively available to CAP members.
The 2021 report focused on pathology practice settings and recovering non-COVID-19 testing volumes. For the first time since the beginning of the COVID-19 pandemic, practice leaders' year-to-date changes in non-COVID-19 clinical pathology testing and anatomic pathology testing was higher than in prior years. The average change in non-COVID-19 CP testing volume in May 2021 was 18% compared to May 2020, and the average change in AP testing volume was 20%. Practice leaders expected this trend to continue through the end of the year.
The 2021 survey asked questions about practice demographics (including questions on practice structure, case volume, and staffing levels), case mix revenue and sources (including questions on both AP and non-AP services), hiring and staffing, and market and regulatory issues regarding coverage and payment for pathology services.
Download the full 2021 Practice Leader Survey report (member login is required).
For questions on the Report, please email practicesurvey@cap.org.
CAP To Lead Pathology Delegation at AMA Special Meeting
The CAP will lead a delegation of the Pathology Section Council at the American Medical Association (AMA) Special Meeting of the House of Delegates (HOD) from November 12-16, 2021. The virtual meeting will discuss health equity issues in a special forum. CAP members do not need to be AMA house delegates to attend the special meeting, just AMA members. Learn more about AMA membership.
Webinar on December 3 – Final 2022 Medicare Payment Regulations Impact on Pathology Services
The Centers for Medicare & Medicaid Services (CMS) released the final 2022 Medicare Physician Fee Schedule and the Quality Payment Program regulations, including the Merit-based Incentive Payment System (MIPS). On Friday, December 3 at 1 PM ET/ 12 PM CT, the CAP will offer a complimentary live webinar where CAP experts will review the final regulation that will impact payment for services and pathologists' participation in the Quality Payment Program.
Webinar presenters will be the Council on Government and Professional Affairs Chair Jonathan Myles, MD, FCAP; Economic Affairs Committee Chair Stephen Black-Schaffer MD, FCAP; Economic Affairs Committee Vice-Chair Ronald McLawhon, MD, FCAP, and Quality and Clinical Data Registry Affairs Committee Chair Diana Cardona, MD, FCAP.
75th Anniversary Featured in November Advocacy News Quiz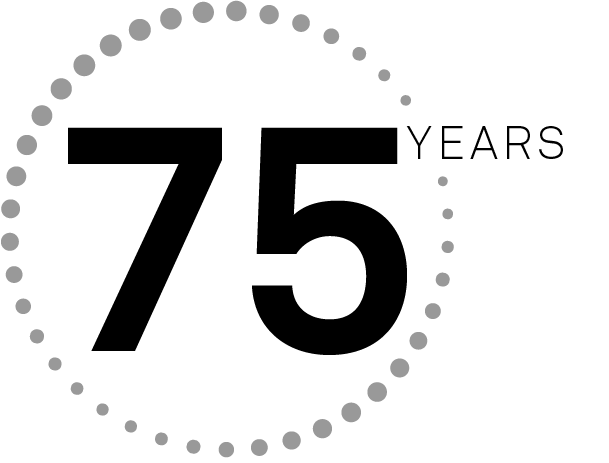 It's the CAP's 75th anniversary and members get a special prize taking the quiz. Last month, over 100 pathologists took the quiz. See how you compare against your fellow CAP members' in the November News Quiz, and brag about your top scores on social!