October 12, 2021
In this Issue:
Pathologists Tell Congress to Mitigate Medicare Cuts During CAP 'Virtual Fly-In'
The CAP has organized a "virtual fly-in" event beginning October 12 for pathologists to meet with their senators and representatives and lobby Congress to mitigate a 5% Medicare cut to pathology services in 2022. More than 55 meetings with the offices of leaders in Congress and on key legislative committees had been scheduled in the CAP's latest effort to oppose the cuts and protect the value of pathology services.
With various economic pressures on pathologists due to the COVID-19 pandemic, the CAP has sought an extension of the relief Congress passed late last year to mitigate similar cuts to pathologists' Medicare reimbursement set to take effect in 2022. As several other physician specialties are also subject to decreases in Medicare pay next year, the CAP and its members have urged Congress to appropriate $3 billion to reduce the payment cuts.
The virtual fly-in follows the CAP's week of grassroots action in September to fight the Medicare cuts. And, during the CAP's Hill Day in May, a record number of pathologists participated in virtual meetings with congressional offices and asked their representatives and senators to support additional funding to stop Medicare cuts to pathologists.
All CAP members can still quickly engage with their member of Congress on this issue through the CAP's action center.
CAP Engages with State Pathology Presidents on Cigna's Move to Deny Payment for PC of CP
CAP leaders met with the presidents of state pathology societies on October 7 to discuss the health insurer Cigna's plan to move forward with an updated payment policy on the professional component of clinical pathology (PC of CP). The CAP and society presidents discussed the health insurer's latest communication to pathologists and laboratories in multiple states.
The CAP has opposed Cigna's plans to deny payments to pathologists for the PC of CP services. Pathologists have reported to the CAP that the effective dates for the new PC of CP payment policy will begin in late October through November. The CAP has contacted Cigna officials to get additional information and discuss concerns pathologists have with the policy.
Earlier this year, Cigna had tabled a similar payment policy following opposition from the CAP. The CAP had said that for Cigna to discontinue reimbursement for these services would prove detrimental to patients and to the integrated delivery of care to which laboratory diagnostic services are central.
AMA Study Shows Most Health Insurance Markets Leave Patients with Limited Insurer Options
The American Medical Association (AMA) published its annual edition of Competition in Health Insurance: A Comprehensive Study of U.S. Markets showing the rise of highly concentrated markets for health insurance.
The updated study analyzed market concentration and health insurer market shares for 384 metropolitan statistical areas (MSAs), the 50 states and the District of Columbia. For the first time, the study presented national-level market shares for the 10 largest health insurers in the United States. The study's findings show most health insurance markets in the United States are highly concentrated leaving millions of Americans with more limited health insurer options, the AMA said.
"As merger rumors involving health insurers swirl, the prospect of future consolidation in the health insurance industry should be more closely scrutinized given the low levels of competition in most health insurance markets," said AMA President Gerald E. Harmon, MD, who recently spoke at CAP21. "For two decades, the AMA study has been helping researchers, lawmakers, policymakers, and federal and state regulators identify markets where consolidation involving health insurers may cause competitive harm to consumers and providers of care."
The AMA's latest study of competition in commercial health insurance markets shows:
73%, or 280, of MSA-level markets were high concentrated according to federal guidelines.
46%, or 178, of MSA-level markets had one insurer with a share of 50% or more.
Between 2014 and 2020, the share of highly concentrated markets rose from 71% to 73%.
54% of markets that were already highly concentrated in 2014 became even more concentrated by 2020.
The health insurers with the highest market share in the most MSA-level markets were: 1. Anthem (80 MSAs), 2. Health Care Service Corp. (44 MSAs), 3. UnitedHealth Group and Blue Cross Blue Shield of Florida (each with 22 MSAs apiece), and 4. Highmark and Kaiser (each with 20 MSAs apiece).
The 10 states with the least competitive commercial health insurance markets were: 1. Alabama, 2. Michigan, 3. Louisiana, 4. South Carolina, 5. Hawaii, 6. Kentucky, 7. Alaska, 8. Illinois, 9. North Dakota, and 10. Oklahoma.
The 10 largest health insurers in the United States at the national-level by market share were: 1. UnitedHealth Group (15%), 2. Anthem (12%), 3. Aetna (11%), 4. Cigna (10%), 5. Kaiser (7%), 6. Health Care Service Corp. (6%), 7. Blue Cross Blue Shield of Michigan (2%), 8. Blue Cross Blue Shield of Florida (2%), 9. Blue Shield of California (2%), and 10. Centene (2%).
CAP's Advocacy Newsletter Wins 7th APEX Award of Excellence
For the seventh consecutive year, the CAP's Advocacy newsletter earned an Award of Excellence for 2021 in APEX's newsletters category. This was the 33th annual APEX Awards for Publication Excellence.
APEX awards are based on excellence in graphic design, editorial content, and the ability to achieve overall communications excellence. Moreover, APEX's Award of Excellence recognizes exceptional entries submitted in dozens of individual categories covering print and digital media. The CAP's advocacy newsletter also received APEX awards from 2015-2020.
For the 2021 APEX contest, staff submitted special breaking coverage of the 2021 final Medicare Payment Regulations. View the entire list of 2021 winners from the APEX contest.
The CAP's Advocacy newsletter provides pathologists with news articles on topics ranging from federal regulation to legislation and local grassroots action. CAP members receive Advocacy Update, the official source for advocacy and policy news from Washington, DC, and electronic newsletter issues weekly.
Breaking Advocacy News? Check out the Advocacy Twitter Channel
Want up to the minute CAP Advocacy news? Then follow us on twitter at CAPDCAdvocacy, where you will be the first to know about CAP Advocacy wins, see your fellow members engage with congressional leaders on key policies affecting the practice of pathology and, of course, breaking Advocacy news.
75th Anniversary Featured in October Advocacy News Quiz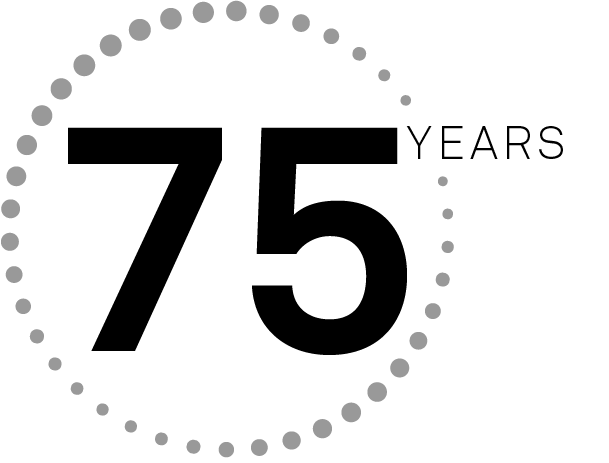 This month we are featuring the CAP's 75th anniversary, with a special prize for the first 50 CAP members to take the quiz. Last month, over 90 pathologists took the quiz. See how you compare against your fellow CAP members' in the October News Quiz and brag about your top scores on social!