October 19, 2021
In this Issue:
Pathologists Urge Congress to Mitigate Medicare Cuts At CAP 'Virtual Fly-In'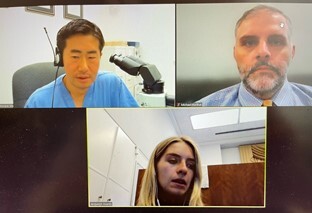 On October 12, over 65 pathologists participated in a "virtual fly-in" and met with their Federal policy makers to lobby Congress to mitigate a 5% Medicare cut to pathology services in 2022.
With various economic pressures on pathologists due to the COVID-19 pandemic, the CAP has sought an extension of the relief Congress passed late last year to mitigate similar cuts to pathologists' Medicare reimbursement set to take effect in 2022. As several other physician specialties are also subject to decreases in Medicare pay next year, the CAP and its members have urged Congress to appropriate $3 billion to reduce the payment cuts.
The virtual fly-in follows the CAP's week of grassroots action in September to fight the Medicare cuts. All CAP members can still quickly engage with their member of Congress on this issue through the CAP's action center.
House Majority Supports Mitigating 2022 Medicare Cuts to Physicians
In an October 14 letter to House leadership, 245 members of the House of Representative urged Congress to extend a 3.75% positive Medicare payment adjustment through 2022 in order to provide stability to physicians and other providers serving Medicare patients. The CAP has advocated for this relief throughout 2021, including during a "virtual fly-in" the week of October 12 where CAP members met with about 60 congressional offices to discuss the importance of mitigating the 5% Medicare cut next year.
The October 14 letter was led by Reps. Ami Bera, MD (D-CA) and Larry Bucshon, MD (R-IN). "As a practicing surgeon for nearly 15 years, I believe that no doctor should have to worry about the uncertainty of looming reimbursement cuts while battling COVID-19 on the front lines," said Rep. Bucshon. "Physicians are among the everyday heroes keeping our families healthy, our communities out of harm's way, and our livelihoods protected during this pandemic. Now is not the time to ask them to take a reimbursement cut."
Reps. Bera and Bucshon led the successful effort last year to mitigate proposed cuts in health care payments, including introducing the bipartisan Holding Providers Harmless from Medicare Cuts During COVID-19 Act of 2020 and leading the coalition of Members and stakeholders advocating for the final relief passed by Congress. In December 2020, lawmakers followed through by including a 3.75% Medicare payment increase, which mitigated budget neutrality cuts stemming from the CMS's policy to increase payment for evaluation and management services, for the 2021 Medicare Physician Fee Schedule and pausing budgetary sequestration cuts. The CAP has supported this relief be extended for another year.
The CAP, AMA Urge CMS to Protect Reimbursement Without Added Fees
The CAP and the American Medical Association (AMA) urged the Centers for Medicare & Medicaid Services (CMS) National Standards Group to enforce the right of physicians to receive electronic payments without any service fees. Physicians increasingly report that they incur a mandatory percentage-based fee for the receipt of electronic payments from health plan for payment made through automated Clearing House electronic funds transfer (EFT). These fees especially hurt small practices and laboratories. The CAP advocates to ensure fair reimbursement and reduce administrative reporting burdens for all pathologists.
In an October 14 letter to the CMS, the CAP, the AMA, and over 90 medical professional and state medical societies asked the CMS to "issue guidance that affirms physicians' right to choose and receive basic EFT payments without paying for additional services and undertaking the associated enforcement activities." The groups also asked the CMS to evaluate the current policy and its unfair business practices.
"These coercive EFT fee-based programs can result in downstream negative consequences for patient care. Physician practices that lose up to five percent of claims payments due to EFT fees are less able to invest in the additional staff, medical equipment, data analytics, and information technology that could improve care access and quality. In addition, physicians and their staff report significant administrative burdens when they attempt to disenroll in EFT fee-based programs," the groups stated in the letter.
The group also asked the CMS to protect physician's reimbursement to act and without percentage-based fees.
Biden Considers Former Top FDA Official for Commissioner's Role Again
The White House is vetting former US Food and Drug Administration (FDA) Commissioner Robert Califf, MD, to return to the agency's top post, according to several reports.
If confirmed by the Senate, Dr. Califf would lead the agency that has made key decisions on coronavirus tests, vaccines, and treatments. Dr. Califf is a cardiologist and previously served as FDA commissioner during the final year of the Obama administration. Additionally, Dr. Califf served as deputy commissioner of the FDA's Office of Medical Products and Tobacco. Dr. Califf is currently a professor of cardiology at Duke University School of Medicine.
The FDA, which has been overseen by acting commissioner Janet Woodcock, has been without a permanent leader since President Joe Biden was sworn into office in January 2021.
Webinar on December 3 – Final 2022 Medicare Payment Regulations Impact on Pathology Services
The Centers for Medicare & Medicaid Services (CMS) will soon release the final 2022 Medicare Physician Fee Schedule and the Quality Payment Program regulations, including the Merit-based Incentive Payment System (MIPS). On Friday, December 3 at 1 PM ET/ 12 PM CT, the CAP will offer a complimentary live webinar where CAP experts will review the final regulation that will impact payment for services and pathologists' participation in the Quality Payment Program.
Webinar presenters will be the Council on Government and Professional Affairs Chair Jonathan Myles, MD, FCAP; Economic Affairs Committee Chair Stephen Black-Schaffer MD, FCAP; Economic Affairs Committee Vice-Chair Ronald McLawhon, MD, FCAP, and Quality and Clinical Data Registry Affairs Committee Chair Diana Cardona, MD, FCAP.
75th Anniversary Featured in October Advocacy News Quiz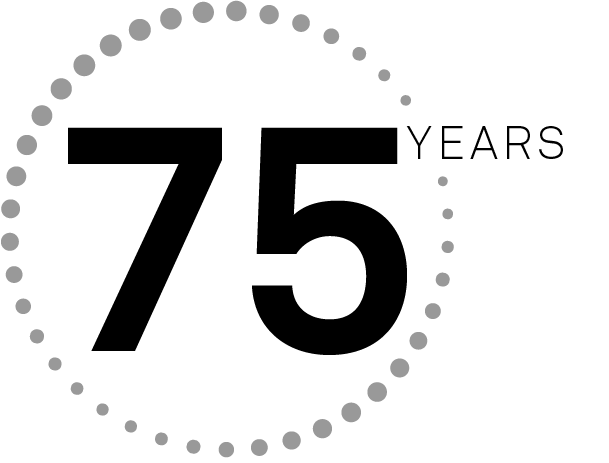 It's the CAP's 75th anniversary and members get a special prize for the first 50 CAP members who take the quiz. Last month, over 90 pathologists took the quiz. See how you compare against your fellow CAP members' in the October News Quiz and brag about your top scores on social!