October 26, 2021
In this Issue:
Cigna Details Updated PC of CP Payment Policy; CAP Calls for Greater Clarification
Following a request for additional details on its payment policy change, Cigna provided the CAP with its updated policy to deny claims for the professional component of clinical pathology (modifier 26; PC of CP) when billed by pathologists. The CAP has opposed policy to deny payment and has urged the insurer to continue paying for the PC of CP services for all pathologists.
The CAP further pressed Cigna for additional details after the insurer acknowledged the role of pathologists in providing laboratory management and oversight services, which are key to reliable and accurate diagnosis and treatment of patients. In a letter to Cigna on October 26, the CAP requested needed clarification on how Cigna proposes to operationalize its policy and ensure pathologists receive appropriate payment for these services.
In late September, pathologists and laboratories began receiving letters from Cigna stating that the insurer would go forward with an updated payment policy on PC of CP, which it had previously tabled following opposition from the CAP and pathologists from around the country. The CAP contacted Cigna officials to get additional information and discuss concerns pathologists have with the policy.
In response to the CAP, Cigna stated in its new policy that it: "will issue denials when the facility where the services were provided is contractually responsible for laboratory management and oversight services." Furthermore, in response to CAP questions, the insurer indicated that this policy "will apply to both employed and non-employed pathologists working in or for facilities that are responsible for laboratory management and oversight services through their Cigna contracts. This is indeed analogous to how [the Centers for Medicare & Medicaid Services (CMS)] approaches this issue."
In April, Cigna had initially announced the payment policy change would take effect in July (but eventually decided not move forward with the policy until recently). In communications to Cigna, the CAP maintained the PC of CP services are critical to the reliable and accurate diagnosis and treatment of patients. In a letter to Cigna on April 23, the CAP urged Cigna to continue paying for the PC of CP services for all pathologists and highlighted the fact that under Medicare policy the CMS pays pathologists for these services under its Part A benefit.
Under Medicare Part A, a payment amount is assigned to each diagnosis related group (DRG), which is for the full spectrum of services received by the patient, including PC of CP services. Hospitals then pay pathologists for such services at fair market value. Additionally, there are several clinical pathology procedures that Medicare reimburses under the Part B for physician services.
The CAP remains engaged on this issue and will seek additional clarifications on Cigna's policy. The CAP will continue to keep its members updated on the latest developments concerning Cigna and payment for the PC of CP.
CAP Applauds Senators' Support to Address Social Determinants of Health
Sens. Todd Young (R-IN) and Debbie Stabenow (D-MI) reintroduced the Social Determinants Accelerator Act in the Senate on October 22. The Social Determinants Accelerator Act would address health determinants by providing grants for state, local and tribal governments to develop strategies that target social determinants negatively impacting our most vulnerable populations. The legislation would also establish a federal interagency council to help grantees identify federal authorities, opportunities, and strategies to tackle these challenges.
The CAP sent a letter on August 24 in support of a companion bill in the House of Representatives. The House bill is sponsored by Reps. Cheri Bustos (D-IL), Tom Cole (R-OK), Jim McGovern (D-MA), and Markwayne Mullin (R-OK).
The primary thrust of these initiatives is to enable a better understanding of the social determinants that drive health care disparities in the United States. Federal agencies such as the Centers for Disease Control and Prevention (CDC) and the Food and Drug Administration (FDA) have moved to improve health care data collection. Given the important role laboratory data has in the US health care system, the CAP engages with these agencies on discussions involving laboratory data to represent pathologists and the laboratories they direct.
The CAP supports the legislation because it brings health care agencies together to tackle social determinants of health and improve outcomes for the patients' pathologists serve. The CAP is reviewing the Senate bill and plans to engage with its sponsors on the legislation.
FDA Recalls Lead Blood Testing Devices, Abbott COVID-19 Testing Kits
The US Food and Drug Administration (FDA) recalled Magellan Diagnostics' LeadCare II, LeadCare Plus, and LeadCare Ultra Blood Lead Tests because of false low results and Abbott's Alinity COVID-19 testing kits because of faulty reporting software. The FDA issued a Class I recall, which is the most serious type of recall for both laboratory testing devices. The CAP advocates for precise and safe diagnostic patient care.
Blood Lead Tests Recall
The blood lead testing devices were distributed from October 27, 2020 to August 19, 2021. These blood testing devices may cause serious patient harm because they might underestimate blood lead levels.
Additional LeadCare II products, including lots previously unaffected, were also recalled due to a significant risk of falsely low results. Go to the CDC's website for recommendations on what should be done for these testing devices.
Pathologists and laboratories should continue to schedule and perform required blood lead tests for patients. A venous or capillary blood sample analyzed using higher complexity methods such as inductively coupled plasma mass spectrometry (ICP-MS) or graphite furnace atomic absorption spectroscopy (GFAAS) from a CLIA compliant clinical laboratory should be used if LeadCare lead test kits are unavailable. Pathologists should always follow recommendations for best practices when collecting a capillary blood sample for lead testing.
Abbott COVID-19 Testing Kits Recall
The FDA also recalled Abbott's Alinity m SARS-CoV-2 AMP Kit, List Number 09N78-095, and Alinity m Resp-4-Plex AMP Kit, List Number 09N79-096 due to false negative results and faulty reporting software. The false positive results may be related to current mixing parameters of the PCR reaction mixture that may result in potential overflow that could carry over into neighboring wells in the assay reagent tray. The special processing equipment uses software to automate the mixing of the chemicals for the tests.
Go to the FDA's website for recommendations on this specific recall.
Florida Pathologists Receive $12 Million Settlement for Outstanding PC of CP Payments
Florida pathologists received a multi-million dollar class-action settlement against Sunshine State Health Plan Inc, attorneys for the pathologists announced October 19. Payments totaling over $12 million to Florida hospital-based pathologists were sent on October 18 as part of the settlement to compensate pathologists for PC of CP claims that went unpaid since 2016 by Ambetter for Sunshine Health. Future payments required under the settlement agreement are anticipated to add an additional $11 million to $39 million, making the total value of the settlement approximately $23 million to $51 million. In 2016, the Florida pathologists discovered that Ambetter did not make payments for the PC of CP services pathologists rendered to health plan beneficiaries. Attorneys with Colson Hicks filed the class-action lawsuit on behalf of Ruffolo Hooper & Associates, one of the largest physician-owned pathology groups in the state, in 2019.
Webinar on December 3 – Final 2022 Medicare Payment Regulations Impact on Pathology Services
The Centers for Medicare & Medicaid Services (CMS) will soon release the final 2022 Medicare Physician Fee Schedule and the Quality Payment Program regulations, including the Merit-based Incentive Payment System (MIPS). On Friday, December 3 at 1 PM ET/ 12 PM CT, the CAP will offer a complimentary live webinar where CAP experts will review the final regulation that will impact payment for services and pathologists' participation in the Quality Payment Program.
Webinar presenters will be the Council on Government and Professional Affairs Chair Jonathan Myles, MD, FCAP; Economic Affairs Committee Chair Stephen Black-Schaffer MD, FCAP; Economic Affairs Committee Vice-Chair Ronald McLawhon, MD, FCAP, and Quality and Clinical Data Registry Affairs Committee Chair Diana Cardona, MD, FCAP.
75th Anniversary Featured in October Advocacy News Quiz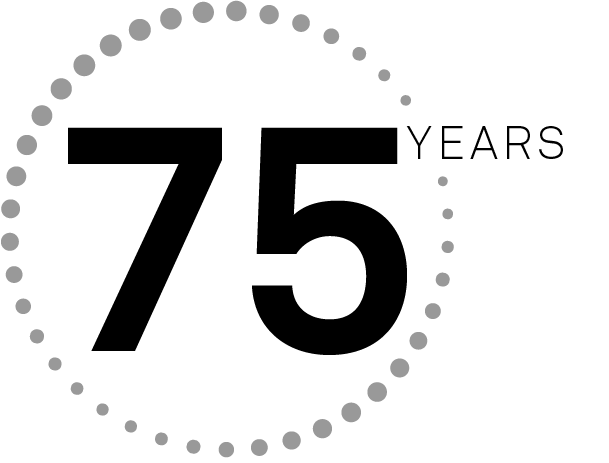 It's the CAP's 75th anniversary and members get a special prize for the first 50 CAP members who take the quiz. It's the last week to take the October news quiz. Last month, over 90 pathologists took the quiz. See how you compare against your fellow CAP members' in the October News Quiz and brag about your top scores on social!