August 31, 2021
In this Issue:
CAP Provides Feedback on 21st Century Cures Act 2.0 Legislation
Building on the 21st Century Cures Act that became law in 2016, the CAP has engaged with House lawmakers drafting the second version of legislation that aims to advance medical research and foster a new era of medical innovation. On August 27, the CAP provided its initial feedback on a legislative discussion draft that touched on several areas that would impact pathology and laboratory medicine. This includes opposing a provision that would allow pharmacists to interpret testing results.
Reps. Diane DeGette (D-CO) and Fred Upton (R-MI) released their "Cures 2.0" legislative draft earlier this summer and asked organizations like the CAP for their feedback. The CAP is supportive of many of the provisions in the Cures 2.0 discussion draft, including improvements to the vaccine and immunization programs, increasing diversity in clinical trials, developing antimicrobial innovations, and providing funding for independent research institutions, public laboratories, and universities.
In the CAP's August 27 comment letter, the CAP said given the current pandemic the United States needs a compressive national testing strategy that includes improving a fragile supply chain for testing, providing flexibility with CLIA restrictions during emergency health situations, developing appropriate pricing and coverage for diagnostic testing, as well as funding to support testing services and laboratory frontline providers.
CAP Opposes Allowing Pharmacists Interpreting Test Results
The CAP also highlighted some concerns with the Cures 2.0 discussion draft. Specifically, the CAP opposed allowing genomic precision medicine consultations by clinical pharmacists and requested that provision to be reconsidered. Although clinical pharmacists play a very important role in providing care to patients, the CAP firmly believes that the interpretation of laboratory tests constitutes the practice of medicine, for which pharmacists should not be licensed.
The CAP will continue to track the Cures 2.0 legislation and provide timely updates.
House Adopts Budget Reconciliation Resolution to Address Health Care Priorities
On August 24, the House of Representatives passed a $3.5 trillion budget resolution that includes several health care provisions through the budget reconciliation process. It passed on a 220-212 party-line vote.
The Senate had adopted the budget resolution earlier in the month, so the House's action is a step before committees in that chamber can start to write legislative text for their respective sections of the reconciliation package.
Instructions in the budget resolution include requests for several health care provisions that the CAP will track in the weeks and months ahead. They include measures to increase health care coverage and benefits, expand Medicare, address health care equity and disparities, mitigate health care professional shortages through investments in graduate medical education, and pandemic preparedness. In addition, the budget resolution calls for expanding childcare and paid leave, extending strengthened household tax credits passed last year, creating universal pre-kindergarten, and making significant investments to address climate change.
The House also adopted a rule setting debate parameters for the Senate-passed infrastructure bill and voting rights legislation. The measure includes a commitment to vote on the infrastructure bill by September 27. The Senate has already passed the bipartisan infrastructure bill. September will be busy for Congress as they need to pass appropriations legislation to keep the government funded before the fiscal year ends on September 30, as well as a measure to raise or suspend the debt limit by mid-October.
The CAP will provide additional updates on these legislative activities in future editions of Advocacy Update.
CAP Supports Bipartisan Congressional Efforts to Address Social Determinants of Health
In letters to federal legislators, the CAP stated its support for bipartisan legislation that brings health care agencies together to tackle social determinants of health and improve outcomes for the patients pathologists serve. In another piece of bicameral legislation, the CAP supported efforts to coordinate health data at federal and state levels, including data derived from laboratories, by enhancing electronic reporting and syndromic surveillance.
The primary thrust of these initiatives is to enable a better understanding of the social determinants that drive health care disparities in the United States. Federal agencies such as the Centers for Disease Control and Prevention (CDC) and the Food and Drug Administration (FDA) have moved to improve health care data collection. Given the important role laboratory data has in the US health care system, the CAP is engaged with these agencies on discussions involving laboratory data to represent pathologists and the laboratories they direct.
In an August 24 letter, the CAP wrote to Reps. Cheri Bustos (D-IL), Tom Cole (R-OK), Jim McGovern (D-MA), and Markwayne Mullin (R-OK) in support of the Social Determinants Accelerator Act of 2021. The legislation would establish an interagency council under the Department of Health and Human Services on social determinants of health in the Medicaid program that impact patient health outcomes. "Given the various health programs, initiatives, rules, and regulations, the establishment of an inter-agency technical advisory committee is needed to help states and communities leverage and access existing programs and authorities to improve health outcomes in the Medicaid program by developing plans to address social determinants of health," said CAP President Patrick Godbey, MD, FCAP in the letter.
In letters to Sen. Tina Smith (D-MN) and Rep. Nanette Diaz Barragán (D-CA), the CAP stated its support for the Improving Social Determinants of Health Act, which they introduced in their respective chambers. Their legislation would coordinate social determinants of health efforts at the CDC. This includes collecting and analyzing data to provide support to local public health departments and organizations addressing these issues across the country.
"The CAP supports efforts to develop policy solutions that would enhance electronic reporting and syndromic surveillance," Dr. Godbey said. "Better coordination at the federal and state levels of health data would strengthen our nation's response to health equity."
CDC Launches Disease Outbreak Forecasting Center Supported by CAP
On August 18, the Centers for Disease Control and Prevention (CDC) announced a new center designed to forecast outbreaks and provide public health decision-making analytics. The new Center for Forecasting and Outbreak Analytics will bring together public health data and disease experts to accelerate access to data for public health decision-makers to mitigate the effects of disease threats.
Through its advocacy to combat the current pandemic, as well as future pandemics, the CAP supported the creation of the new center. In a February 10 letter to congressional leaders, the CAP asked lawmakers to allow the CDC to "establish, expand, and maintain a data surveillance and analytics infrastructure and to modernize the US disease warning system to forecast and track hotspots for COVID-19."
With initial funding from the American Rescue Plan, the center will focus on three key functions of prediction, connection, and information communications. By creating the center, the CDC has sought to improve the government's ability to forecast and model emerging health threats while building on existing modeling activities, expanding collaboration through interoperability, accessibility, and increased emphasis on policy-maker decision support and communication to the public.
Dr. Wu: How You Can Champion Health Policy with PathPAC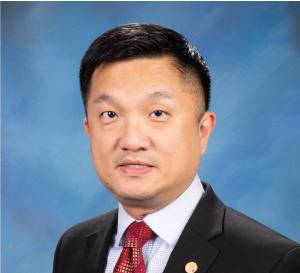 Periodically, CAP Advocacy will feature one of the many CAP members who are champions for pathology in Washington through their PathPAC donations or at the state level through our grassroots and PAC programs. If you would like to get involved, you can join PathNET, contribute to PathPAC, or join your state pathology society.
Recently Advocacy Update caught up with PathPAC Chair Sang Wu, MD, FCAP who is an anatomic pathologist at North Dallas Pathology Services in Dallas, TX.
What made you interested in becoming involved with PathPAC?
Throughout my years of serving on the House of Delegates Steering Committee, I recognized the importance of the CAP's advocacy efforts. I soon realized that contributing to PathPAC is the most effective way for pathologists to influence and educate our legislators on issues which are important to us.
Before you joined PathPAC, how did you engage with the CAP's federal advocacy efforts?
I was a regular contributor to PathPAC and also attended "Hill Day" in Washington DC, which is now a part of the Pathologists Leadership Summit.
What are your duties as the chair of the PathPAC Board of Directors?
As chair, I represent the PathPAC Board of Directors on the Council on Government and Professional Affairs. The PathPAC Board develops strategies for growth in total contributions and number of contributors. The PathPAC Board also decides appropriate disbursements of funds to federal candidates.
What do you hope to accomplish during your time as chair of the PathPAC Board?
I hope to increase the number of PathPAC donors to reach 20% of membership, 20% of new-in-practice pathologists, and 20% of junior members. Also, to reassure donors that PathPAC remains bipartisan, and supports members of Congress who support pathologists, regardless of party affiliation.
Why do you think it's important to support a political action committee or PAC?
The primary function of a Political Action Committee is to serve as the conduit for organizations such as the CAP to support federal candidates who support our causes on critical issues. There are hundreds of thousands of PACs in the United States, representing every conceivable issue and cause. PathPAC is the only PAC which represents the voice of pathologists, and pathologists alone.
Why do you donate to PathPAC?
I am a pathologist, therefore I should provide to the political action committee which represents my profession, PathPAC. This simple approach has been engrained in the mindset of many other professions (ie trial lawyers, realtors, CPAs). One can only imagine how much more we can achieve if and when pathologists begin to adopt this same mindset.
Sept. 13-17 Week of Action to Fight Medicare Cuts
The CAP is asking its members to join in a Grassroots Week of Action starting September 13 through the 17 to urge their federal legislators to extend the 3.75% relief provided in the Consolidated Appropriations Act of 2021 for the next two years. At the end of 2020, the CAP successfully lobbied Congress to pass legislation mitigating the impact of the Medicare cuts from 9% to about 2% to 3% in 2021, saving pathologists nearly $85 million in lost revenue. However, absent congressional action, cuts to pathology services will increase by 5% in 2022 under the proposed 2022 Medicare Physician Fee Schedule in addition to the 2.25% cut they received in 2021. In addition, the proposed 2022 conversion factor used for the fee schedule's payment formula is $33.5848, representing a 3.75% decrease from the 2021 conversation factor. This 3.75% decrease to the conversion factor stems from Medicare policy to offset increases to other physician services such as any increases to evaluation and management services.
With extraordinary pressures on pathologists due to the COVID-19 pandemic, the CAP is seeking an extension of the relief Congress passed last year. As such, the CAP is asking its members to urge Congress to appropriate an additional $3 billion to extend the current relief and provide sufficient time to develop a longer-term solution.
Join us on September 13-17 for the CAP's Grassroots Week of Action, by demanding that Congress extend the 3.75% relief provided in the Consolidated Appropriations Act of 2021 for 2022 and 2023. The CAP urges its members to check out the CAP's Twitter page at @CAPDCadvocacy every day at 12 PM ET to learn more and check emails from the CAP for how to act as a united voice.
Here are other ways you can be involved:
Send an action alert to your members of Congress by checking out the CAP's action center.
Join PathNET, the CAP's grassroots advocacy network, to learn about additional opportunities to get involved. Grassroots action can be sending an action alert to set up meetings with your members of Congress.
Engage your members of Congress on social media by sending them a tweet. Sample tweet: [@ your member of Congress's Twitter handle] Stop the upcoming #Medicare cuts and extend the relief provided in the Consolidated Appropriations Act of 2021 for 2022 and 2023. This will give stability to pathologists and their patients at this critical time. @CAPDCAdvocacy
Find a town hall or tele-town hall to attend here.
Take and pass the course Grassroots Advocacy: How to Get Involved.
Learn more here.
Last Week to Take August Advocacy News Quiz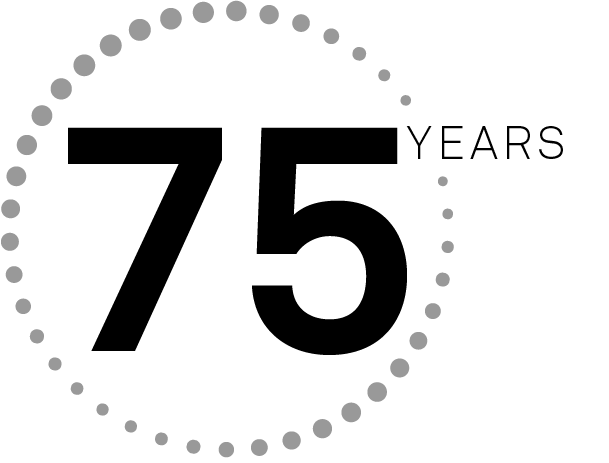 It's the end of August and the final days to take the Advocacy news quiz and be one of the 50 CAP to win a 75th Anniversary prize.
Editor's Note: Next CAP Advocacy Update is September 14
Your Advocacy Update newsletter will take a scheduled break on September 7 due to the Labor day holiday. For more immediate updates, please check out our Twitter feed @CAPDCAdvocacy.