Reproductive Accreditation Program
Reproductive Accreditation Program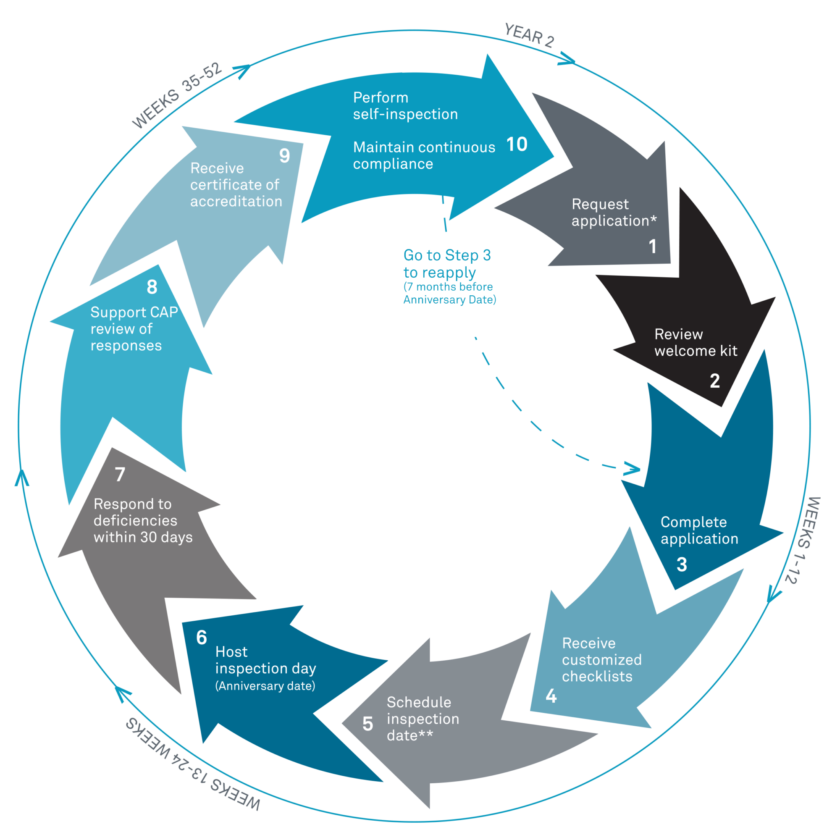 * International laboratories must be enrolled in CAP proficiency testing for a minimum of six months before requesting an application.
** The initial inspection is announced for all CAP accreditation programs. Thereafter, all US inspections for the Laboratory Accreditation Program are unannounced (and performed within 90 days preceding the anniversary date) due to the CAP's deemed status with the Joint Commission. Subsequent international and specialty accreditation program inspections are announced.
Program Details
Eligibility Requirements
Laboratories that perform at least one embryology-related procedure or perform semen analysis and at least one additional high complexity test are eligible for this program.
Services accredited include embryology, andrology, cryopreservation, gametes/embryos storage, and limited diagnostic testing (eg, hormone assays, hematology, etc).
Information specific to international laboratories interested in CAP Accreditation is available in the International Laboratories section.
Find a CAP-accredited Laboratory

Program approved by Centers for Medicaid and Medicare Services (CMS) for the accreditation of diagnostic testing regulated by Clinical Laboratory Improvement Amendments (CLIA) 88 and is recognized by The Joint Commission.