Proficiency Testing (PT)/External Quality Assessment (EQA) Programs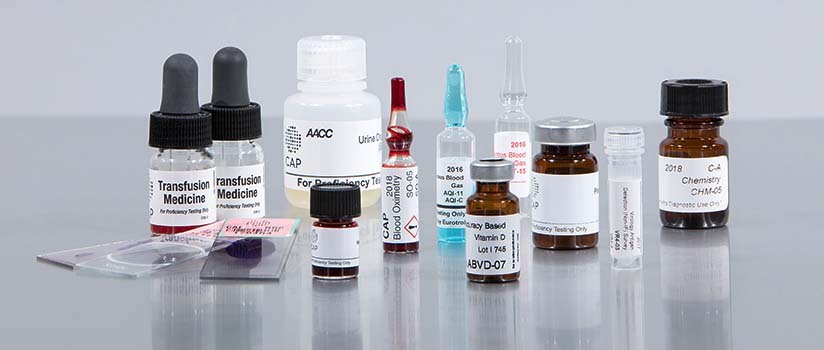 Performance You Can Measure. Accuracy You Can Trust.
Experts in pathology and laboratory medicine develop our PT/EQA programs to give you confidence that your laboratory is providing reliable and accurate results.
More than just a test, CAP PT/EQA is an education. Through it, your staff learn and assess how they are doing—on your own and compared to peers using the same or similar methods—so you can proactively address potential or identified issues and ensure accuracy and confidence in your patient testing.
The strength of the CAP PT/EQA programs really comes from the learning that accompanies the process. Being able to measure how your laboratory is performing based on the most up-to-date data—and applying best-practice learnings from others doing the same work—supports improved patient care at every level.

Bobbi S. Pritt, MD, MSc, DTMH, FCAP
Mayo Clinic, Rochester, Minnesota, USA
Unparalleled Breadth and Focus
We have a wide range of quality assessment programs for both clinical and anatomic pathology, from routine tests to highly innovative applications. Most of our PT/EQA programs are designed with multiple specimens per testing event at clinically relevant values for greater ability to assess your performance. Our programs are also continuously reviewed by our 30+ scientific committees and updated to address changes in practice. New programs are added each year to meet evolving clinical needs.
CAP PT/EQA programs are accredited to the ISO17043 standard.
View our catalog to see our programs.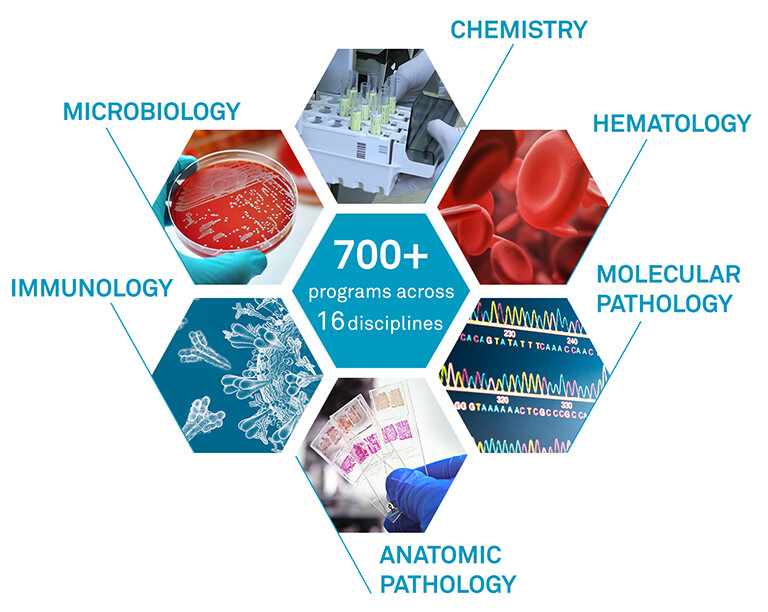 ---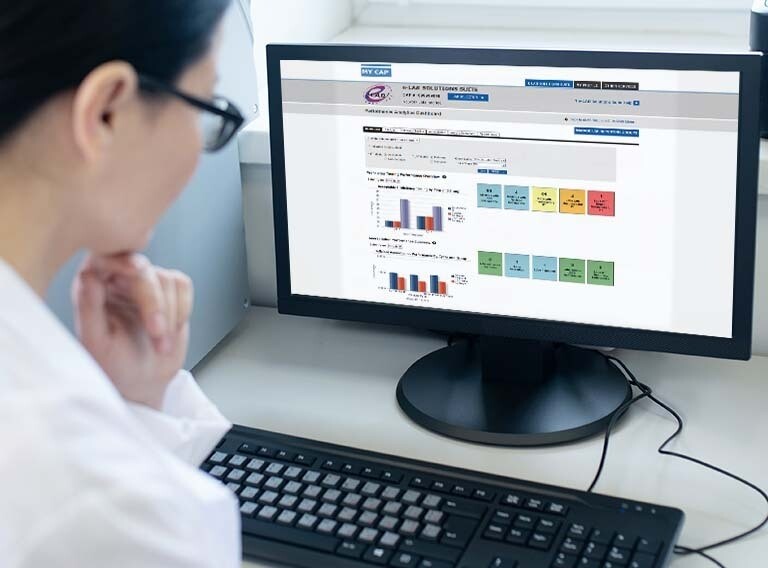 Gain Additional Insights and Education

Our programs include a wealth of information beyond simply your testing result. The individual evaluations and the Participant Summary Reports (PSRs) include comparative data that allow you to monitor trends and evaluate results relative to peers to gain process insights for quality improvement.
Additionally, some programs include educational write-ups in the reports or free continuing education (CE) courses that can further enhance your staff's knowledge, competence, and performance.
To further maximize the value of CAP participation, utilize our free web-based Performance Analytics Dashboard. The dashboard provides a comprehensive view of all your CAP program results—both PT/EQA and accreditation—to help you more effectively and efficiently benchmark performance and manage risk and compliance across departments, multiple sites, or within a network/system. The Performance Analytics Dashboard can also provide a quick visual of problematic areas as an early indicator of potential risk or areas that need additional focus.

---
Getting Started: Learn More
When you partner with the CAP for your PT/EQA needs, you get more than a shipment that arrives at your facility. You get the support and guidance of experts who understand pathology and laboratory medicine. You'll also have access to a wide range of support resources and a robust online portal for managing your PT/EQA programs.
Visit our PT/EQA process page to learn more about the key steps to participate in our program and the resources available at each stage to help you along the way.