Sample Exchange Registry for Alternative Assessment
Sample Exchange Registry for Alternative Assessment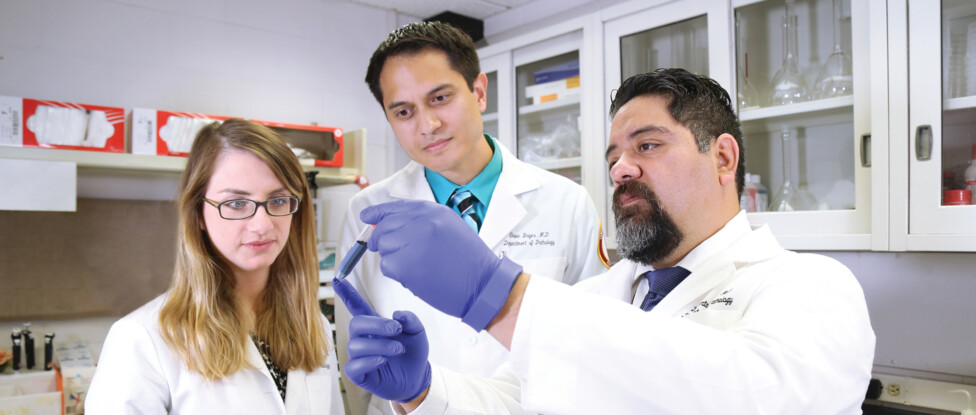 Alternative Assessment
The Sample Exchange Registry is an Internet-based service designed to connect laboratories performing testing where no formal proficiency testing (PT) is available. Laboratories can participate in the registry service at any time.
When at least three laboratories are identified as testing for the same analyte, the CAP will facilitate the sample exchange. The laboratories will test the samples and send their results to the CAP. The data will be made anonymous, and each individual laboratory will receive its own results along with an anonymous summary report of all the participants.
Laboratories must have a CAP number to participate in the Sample Exchange Registry -- a free service offered to participants when a CAP survey is not offered. To obtain a CAP number, complete only the first three demographic pages of the Laboratory Improvement Programs Order Form and send to cdm@cap.org or call the customer contact center at 1-800-323-4040.
For all Therapeutic Drug monitoring (TDM) analytes, sample exchanges will be facilitated by the CAP. TDM material type/matrices may have limitations, therefore, sample exchanges will be initiated only if material can be obtained. However, a blank Sample Exchange Registry for Alternative Assessment result form for reporting all other toxicology drugs (e.g., synthetic cannabinoids and novel psychoactive substances (NPS)) are available for laboratories that want to participate in a self-exchange. When a toxicology self-exchange is submitted, permission is granted to share laboratory contact information with other requesting laboratories.

Complete the Sample Exchange submission form for alternative assessment.

Active Sample Exchanges
INF (Infliximab)
BGL3 (Biotinadase)
PGX (subset of genes not yet offered in the PGX PT Program)
The following sample exchanges need additional participants to initiate an exchange. If interested in any of the analytes listed below, please complete the Sample Exchange submission form.
Calreticulin (CALR exon 9) Peripheral blood, Peripheral blood DNA, Bone Marrow, Bone Marrow DNA, Polymerase chain reaction (PCR) of exon 9 of the CALR gene followed by size-based fragment analysis and/or direct DNA sequencing.
Gardnerella (Qiagen and Thermo QuantStudio), urine, method: RT-PCR Fluorescence
Complement Component 2, manual, serum, method: Quantitative Radial Immunodiffusion
Tryptase by Quantitative Fluorescent Enzyme Immunoassay, serum, instrument: Phadia 250
CD133, blood, Miltenyi MACS Quant 10, Flow cytometry
ADRB2 Real PCR (must list somatic or germline)
CBS, real time PCR (genotyping), blood. PCR/Digest (must list somatic or germline)
HTR2C gene, QuamtStudio 12k Flex, swab, genotyping (must list somatic or germline)

MC4R, QuantStudio 12k (must list somatic or germline)
TCF7L2, QuantStudio 12k, swab, Real time PCR (must list somatic or germline)
Vitamin B6, DBS/Adx LCMS
Vitamin B12, DBS/Adx LCMS
Vitamin D, DBS/Adx LCMS
Vitamin K, DBS/Adx LCMS
Vitamin E, DBS/Adx LCMS
DHEA, saliva, LCMS
Share the Sample Exchange Registry With A Colleague
Laboratories often correspond with colleagues who test similar analytes. Click here to share the Sample Exchange Registry for Alternative Assessment program with a colleague. This will prompt you to share the sample exchange webpage and information regarding specific sample exchange analytes they may find of interest.
Once you click on "Share the Sample Exchange Program" and email will generate. Be sure to:

Add any information regarding specific analytes your colleague may be interested in participating.
Replace "replace_email@cap.org" with your colleagues email address.
If questions arise, email exchangereg@cap.org.
Contact Information
Please direct questions or comments to: