5 Lessons for Avoiding Burnout and Finding Fulfillment as a Pathologist
"Medicine doesn't value me."
"No one sees how hard I am working."
"I don't get any credit for the essential work I do."
"I am invisible."
"I don't have enough time."
---
Can you relate?
I used to have all of these painful thoughts. These thoughts drove me into my default mode of overworking. And I am so good at overworking! I sacrificed more and more, trying to create more value through assuming more academic projects, leadership roles, lectures, books, and creating wellness programs. I extended my work hours into the early mornings, late into the evening, and, of course, into the weekends and holidays. I brought work "on vacation" with me to keep up with emails and catch up on papers. I pushed for more and more accomplishments, hoping that Medicine would eventually love me back.
I began to see that the more I sacrificed myself, the more "me" I lost. At some point, I ran out of personal time to sacrifice and realized I was either going to have to accept that Medicine didn't value me, OR I would have to change how I defined my value. My slow eight-year spin into burnout impacted every part of my life. I ultimately left my first job, and I considered leaving Medicine all together. I couldn't find a way to be happy while staying in Medicine. I know now that there is another way. Here are my best tips to having Freedom while staying in Medicine.
1. Our value comes from us.
What if it's not our job's job to value us? This thought hurt my brain, but I found it to be truer than expecting my job to make me feel valued. My job's job is to allow me to create value for Medicine through reading glass slides, crafting essential reports to help best direct patient care, and serving as an educator, researcher, and leader.
My first job paid me a generous salary, provided infinite possibilities, offered a positive, collaborative work culture, and was in a beautiful, family-friendly city. My first job was totally doing its job! My first job valued me in every way that it could, except in the one way that it couldn't: It was MY job to make me feel valued.
When I learned this, it enabled me to look back on my first job with so much love and gratitude. And I started to get busy valuing myself. Turns out, I do a pretty good job of taking care of myself, and so can you. Once we truly feel valued by the only person in the world who matters (us), then we can create a whole new life for ourselves.
2. We have to feel better first.
Our brains would love for us to believe that we can't feel valued until Medicine changes. But here's the catch: If Medicine is the problem, then the only solution is to feel miserable, devalued, invisible, and unimportant until Medicine changes, and this wait could be a very long one. Of course, we always want to improve the culture of Medicine, but let's not wait on these changes to feel better. Let's feel better now so that we can be the most effective change agents. If we can value ourselves now, we can feel empowered to improve our lives and the culture of Medicine.
3. We can rewrite our story.
How can we feel better? It starts by telling ourselves a different story. We have to reframe value such that it comes from us, and it is not derived from external factors. We are already 100% valuable. Period. We don't have to overwork to seek approval from others, we don't have to prove ourselves by sacrificing all of our personal time, and we don't have to work on vacation. At the beginning of my career, the title of my autobiography was "No matter what I do, I will always be unimportant and invisible." After I decided to re-imagine my life, I changed the title of my autobiography to "This is my one very precious life; let's see how great I can make it." What do you want the title of your autobiography to be?
4. We have to serve ourselves exactly what we need.
One key shift that helped me take better care of myself was to write a list of all the things I wanted Medicine to do for me: I wanted Medicine to recognize me for picking up more service, I wanted to be appreciated for completing a certain project, and I wanted to be seen for the long days and years of personal sacrifice. I delivered that list to myself and got busy recognizing, appreciating, and seeing myself. What specifically do you want from Medicine? Are you open to start delivering that to yourself?
5. We must be willing to be wrong.
As I walked away from burnout, I had to let go of these painful thoughts: "I don't have enough time," "I always have too much work to do," "I can't possibly do all this." These thoughts made me feel overwhelmed, rushed, and panicked. They were awful. When I felt overwhelmed, I was distracted at work, everything took longer, I beat myself up for always being behind, and I was unforgiving. In the end, these thoughts just drained me of my time and energy.
A key shift in recovering from burnout was transitioning to new thoughts that created a totally different experience. Try these thoughts on for yourself:
"There is exactly the amount of time that I need."
"Everything urgent always gets done on time."
"If it wasn't done today, it wasn't urgent, and I'll do it tomorrow."
These thoughts helped me focus and be fully present to accomplish my planned tasks in LESS time. What else could you accomplish if you believed that you had enough time?
In conclusion, our value comes from us. We are and always will be the hero of our own story. We aren't the problem; we are the solution. We can reimagine our lives one thought at a time. Once we value ourselves, we will find a deep reserve of space and energy to create more and help change Medicine. We don't have to leave Medicine to have Freedom. Join me.
---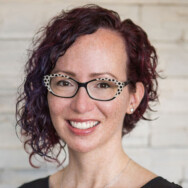 Dr. Christina Arnold is an associate professor in the University of Colorado's Digestive Disease Service, as well as a certified professional coach with more than 1,100 hours of physician coaching experience. She is a series editor of an Atlas-based textbook series that currently includes six textbooks, and she has authored over 100 publications and delivered more than 200 invited lectures on trending topics in GI pathology, social media, and professional coaching.
Dr. Arnold served on the College of American Pathologists' (CAP) Curriculum Education Committee, was an editor for the American Journal of Surgical Pathology and Archives of Pathology & Laboratory Medicine, and was recently elected to serve as vice president of the Rodger C. Haggitt Gastrointestinal Pathology Society. She has been featured on The Pathologist's Powerlist, was named in the Top 40UnderForty by the American Society for Clinical Pathology, and has received a number of teaching, leadership, and service awards.
To hear more from Dr. Arnold, you can listen to her Your Path in Focus podcast.