A Pathologist Picks 2018's Top Medical News
Pathologists played a major role in many of 2018's medical headlines. Here are the five I believe have the biggest impact.
1. AJCC 8th Edition
The year began with the official implementation of the AJCC Cancer Staging Manual 8th edition. Originally published in 2016, the new edition's rollout was delayed until 2018 to allow health systems and vendors to incorporate the changes into EMRs and other products.
The 8th edition marks a transition with a staging vision for the future that continues building the bridge from a population-based to a more personalized approach to cancer staging. This proactive stance integrates staging into clinical pathways and practice guidelines. The practical implications for pathologists can be found in an excellent webinar by Mahul B. Amin, MD, FCAP, and Thomas P. Baker, MD, FCAP.
Due to advances in the molecular understanding of cancer, the increasing availability of mutational analysis, and advances in informatics and computational biology, the 8th edition has evolved to recognize the increasingly coordinated cancer care through well-defined clinical multidisciplinary teams. There are now updated staging systems in several chapters with updated content, histologic classifications, and grading systems. A new feature of the 8th edition is the addition of imaging sections to provide guidance when ordering tests.
Pathologists also introduced increased complexity in some TNM categories and prognostic stage groups. For example, the breast cancer chapter has been completely reworked, incorporating biomarkers that result in 768 possible TNM combinations, in contrast to just 32 in the 7th edition.
Other new paradigms include incorporation of HPV status into oropharyngeal cancers, the introduction of an H category for heritable cancers, nonanatomic factors (e.g. PSA), and separate staging systems for neoadjuvant therapy and bone and soft tissue sarcoma.
2. Physician Burnout
The growing concern over physician burnout was widely reported in 2018. Two landmark studies that attempted to define the scope and impact of this disturbing trend were published simultaneously in JAMA.
The first study by Dyrbye et al examined the association of career specialty with symptoms of burnout and regret. Even though pathology was one of the lesser represented specialties, it nonetheless accounted for 49 of the respondents who reported a whooping 35% resident burnout, 33% career choice regret, and 12% specialty choice regret!
However, the second study affirmed the difficulty with measuring burnout. Acknowledging its widespread prevalence, the study noted that a unified definition and measurement tools are needed to accurately assess its true prevalence and impact.
Physician burnout was the topic of CAP18 Scientific Plenary where an expert panel discussed these objectives:
The growing issue of physician burnout, its negative consequences, and drivers impacting pathology
Recognizing telltale signs of burnout in yourself and in others
Identifying national and local resources and support systems available to build resiliency and wellness in individuals and at the practice level
Advocating for pathologist self-care and self-improvement at the practice and national levels.
The session is available on the CAP website as a Facebook live recording.
One of the speakers, Dr. Timothy Bono, a psychologist from Washington University in St. Louis, also explored the topic in a CAPcast.
3. Opioid Epidemic
The opioid epidemic continued to rage in 2018. Pathologists routinely made headlines as many areas of the country could not keep up with the growing demands on medical examiners struggling with a climbing death toll. In 2018 the CAP, acknowledging the crisis, issued a position statement.
CAP President R. Bruce Williams, MD, FCAP stated, "It is imperative that pathologists work together with other clinicians to improve the way opioids are prescribed and monitored to ensure patients have access to safer and more effective chronic pain treatment while also reducing the risk of opioid use disorder, overdose, and death."
For its part, the CAP aims to:
Provide pathologist education and training on tests that monitor drug use/misuse
Support development of proficiency testing programs to evaluate and benchmark performance, accuracy, and test results, dealing with synthetic and designer drugs
Interact with lawmakers and other organizations to convey the important contributions pathologists make in addressing the opioid crisis
Support the forensic pathology community in efforts to increase resources, the number of trained forensic pathologists, funding for forensic science, investigation, and certification
Develop recommendations to ensure laboratories define testing methodologies, validate appropriately, and provide interpretive results as dictated by clinical needs.
In a statement issued by Dr. Williams, the CAP encouraged the medical community to further recognize the pathologist as an essential partner in the medical response to the opioid crisis. Dr. Williams, recognizing the crucial role of pathologists in combating the epidemic, equated pathologists to, "first responders".
What can pathologists do?
We can educate clinicians on appropriate testing and interpretation of results and provide consultations on toxicology/drug testing.
4. Immunotherapy Advances
Immunotherapy, especially PD-L1 based, continued to make headlines in 2018. At the European Society for Medical Oncology annual meeting, major advances were announced in triple negative breast cancer, colorectal cancer, and head and neck cancer. PD-L1 was also a top newsmaker at the American Association for Cancer Research annual meeting where announcements on non-small cell lung cancer (NSCLC) and PD-L1 made headlines. At the American Society of Clinical Oncology annual meeting, the results of KEYNOTE 42 were presented showing Pembrolizumab was more effective than traditional chemotherapy in advanced NSCLC.
Beyond the importance of knowing about immunotherapy, especially PD-L1, these findings underscore how essential pathologists are to ensuring the success of precision medicine. By working with our clinical colleagues in a multidisciplinary team model we can demonstrate value. Numerous CAP resources are available, including the updated molecular testing guidelines in NSCLC and Short Presentations on Emerging Concepts (SPECs). Check them out to help keep you on top of emerging medicine.
5. Artificial Intelligence
2018 also marked a year where we saw significant advances in artificial intelligence (AI). A recent noteworthy headline was Google's introduction of a deep learning algorithm to help in the detection of metastatic breast cancer in lymph nodes. These findings were published in the Archives.
I believe that pathologists should not be concerned with job security because of AI. Instead, we should welcome AI as a new tool to improve productivity and reduce error. An excellent CAP webinar is available in which Matthew Hanna, MD, FCAP, and Ronald Jackups Jr., MD, PhD, FCAP, discuss the basics of AI. You can learn about AI, machine learning (ML) and deep learning (DL), and the role of the pathologist as it relates to AI, ML and DL. The CAP's Clinical Informatics Resources Guide, Section 9, is another source for AI background and includes lists and summaries of relevant literature specific to AI in pathology, digital imaging, and information systems.
Summary
2018 marked many advances in medicine. Take advantage of these CAP resources so that you can make history in 2019.
---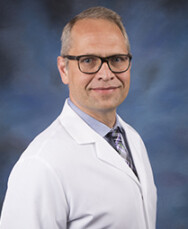 Michael J. Misialek, MD, FCAP, is associate chair of pathology at Newton-Wellesley Hospital in Newton, Massachusetts. Dr. Misialek is a strong advocate for the recognition of pathologists in patient care and an early adopter of patient consults.