Pathology Side Gigs: 5 FAQs about Getting Started in Industry Consultation
Drawing on outtakes from expert-led roundtable discussions at the 2023 Spring House of Delegates Meeting, this series explores potential side gigs for pathologists to earn extra income and put their expertise to work. Installment no. 2 features panelists Tom Cooper, MD, FCAP, and Michael Dugan, MD, FCAP, answering questions about how to get started in industry consultation.
---
What kinds of services/skills do I have that the commercial biotech, diagnostics, or pharma industry is looking for, and how should I market myself?
Tom Cooper, MD, FCAP: Do what you know! You're a physician and a pathologist, a specialized expert that industry needs to make the transition from animal models to human models. If a company is considering an FDA submission, they will absolutely require your services. If you've ever participated in a laboratory inspection, you already have the basic skills necessary to market yourself as a consultant to pharmaceutical and medical research entities regarding helping them set up a CLIA-certified laboratory. You know the CAP checklists; you know the pitfalls to watch out for.

Michael Dugan, MD, FCAP: Many small companies and startups don't have the money for a full-time chief medical officer, but they would be interested in paying a consultation fee for a few hours of your time. Your connections are valuable too; you might not be the exact expert they are looking for, but you may know the experts or be able to find them and evaluate them, or lead them in a discussion, on behalf of the company. You can set up a medical advisory board in exchange for a consultation fee or some small equity agreement.

Where should I start looking for opportunities? How do I get started?
Dr. Dugan: Initially, consider going to other medical specialty conferences such as the American Society of Clinical Oncology or the American Association for Cancer Research [there are many to choose from], or conferences that are industry-focused like the Molecular & Precision Medicine Tri-Conference or the Precision Medicine World Conference or BIO International Conference. Go and talk with vendors and startups to see what they are working on and make some connections. There aren't enough physicians generally, or pathologists specifically, working in this space, and there is a lot of demand for our services.

Dr. Cooper: Consider participating in medical advisory or patient advisory groups; it's a great way to get started. Once you've developed a few relationships, your name will spread by word of mouth and industry will seek you out. LinkedIn is also a great way to put yourself out there and see who is looking for your services.

What if I've got a non-compete clause in my current contract? What issues should I be on the lookout for?
Dr. Cooper: You should always speak with your current employer and review your contract before accepting a consulting engagement. That said, when you're working with industry or in research, you're typically not doing clinical work with patients, so there is not much of a concern with regard to direct competition with your normal activities.
Dr. Dugan: If you are not working with patients, you should not need to pick up additional malpractice insurance; whatever company has hired you as a consultant will have corporate liability insurance under which you will typically be covered as a consultant, but you might want to clarify that with them. If uncertain, consult with an attorney who is experienced in this topic.

Talk about your experiences: What kinds of consulting have you performed?
Dr. Dugan: I've set up several medical advisory boards for smaller companies and startups, and I am often asked to consult on potential clinical applications for newer or novel technologies, sometimes even existing medical devices or diagnostic products, or digital and mobile app devices that could be used clinically.
At one point I was working for a small company located upstairs above another company that was developing a platform for characterizing structural chromosomal changes. Its [the platform's] only initial use was evaluating the large chromosomes of maize (corn). They were considering how they could use it clinically and were looking for a consultant that could help them, as they did not have a chief medical officer. The CEO of this company knew mine and he asked our CEO if I could help them. With his permission, as a temporary advisor, I helped organize a clinical advisory team of four leading cancer and prenatal cytogeneticists. Based on their recommendations, the company was able to raise the tens of millions of dollars needed to expand into a clinical market. One of these experts remains a leading consultant for them.

Dr. Cooper: I've currently got a business providing high-quality human biospecimens for basic research. There is a huge demand for fit-for-purpose specimens, and this area is not difficult to get into—the regulation is relatively light. You'll need to reach an agreement with your hospital/employer about what percentage they'll take, and you'll need to be familiar with institutional review board processes, but in my experience, it is very easy to establish. I've also worked with a company developing a new laboratory information system. I spent a few weeks working with them [to make] the application more user-friendly and representative of how a pathologist thinks, rather than how a computer programmer thinks we think.

How much do you ask for in terms of compensation?
Dr. Cooper: More than you did the last time. You'll get a feel for what's right as you do more and more jobs and the demand for your services increases. A word of warning, though: If anyone approaches you with an offer but wants your physician services billing number, turn around and walk out the door immediately. It may very well be a scam.

Dr. Dugan: Don't undervalue yourself. Many full-time jobs in commercial industry or biotech develop out of relationships often established simply as a part-time or one-time consultant in an advisory role. Remember that with startups you can ask for a small percentage of equity in the company rather than a consulting fee if they are on a thin budget, on the off chance that if they make it big, this can really pay out. Even if it does not work out [most don't become big, or take many years to succeed], it can be a very rewarding experience and makes you more valuable as a consultant to others.

---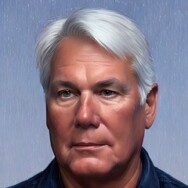 Thomas Cooper, MD, FCAP, is a second-generation pathologist and is currently the CLIA medical director for several hospitals. He has served as the chief medical officer in several biotech startups and pharma research companies. Currently he is the executive vice president and chief medical officer for BioOptions, a Southern California company that procures and provides human biospecimens for biotech and pharma companies around the world.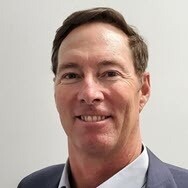 Michael Dugan, MD, FCAP, is the president of MCDXI Medical Diagnostics, Inc., which helps companies develop novel diagnostic products. He has previously directed several major commercial reference laboratories and helped launch numerous novel molecular diagnostic assays and platforms used in oncology, infectious disease, and public health applications such as cancer screening. Most recently, he served as chief medical officer of San Diego-based Biocept, Inc., where he led the clinical development and research of a novel assay designed to better identify, count, and characterize tumor cells in CSF using advanced molecular and digital imaging technologies.