Products of Conception Guidance
In response to outreach to the College of American Pathologists (CAP) from our members regarding the potential impact on the practice of pathology of the Dobbs v Jackson Supreme Court decision, the CAP created this aid for pathologists on the processing and reporting of pregnancy tissues/products of conception (POC) specimens. This does not inform on the pathologic assessment of pregnancy tissues of >20 weeks' gestation, which are classified as stillbirths by the Centers for Disease Control and Prevention (CDC).
This aid conveys general guidance on the issues that pathologists may face but does not convey legal advice. In the wake of Dobbs, the law surrounding abortion is changing rapidly. Further, the law varies from state to state. As such, it is critical that pathologists consult with legal counsel whenever they are uncertain as to the law on an abortion-related issue.

References
Drey EA, Kang Dufour MS. Further improving the accuracy of fetal foot length to confirm gestational duration: Additional data. Contraception. 2020 Jan;101(1):3-4.
Hansen K, Sung CJ, Huang C, Pinar H, Singer DB, Oyer CE. Reference values for second trimester fetal and neonatal organ weights and measurements. Pediatr Dev Pathol. 2003 Mar-Apr;6(2):160-7.
---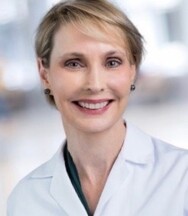 Emily E. Volk, MD, FCAP, is president of the College of American Pathologists and chief medical officer at Baptist Health Floyd, New Albany, Indiana. She is also an associate professor of pathology at the University of Louisville.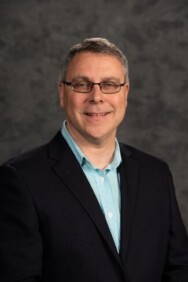 Aaron Auerbach, MD, MPH, FCAP, is the Director of Medical Education and the Senior Pathologist in the Department of Hematopathology at the Joint Pathology Center. He is also a former chair and current advisor to the CAP Surgical Pathology Committee.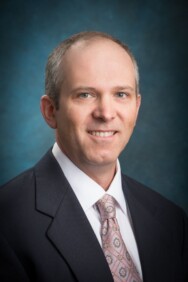 Matthew R. Foster MD, MMM, FCAP, currently serves as Chair of the Federal and State Affairs committee and is a member of the Council on Government and Professional Affairs. He is a past president of the Virginia Society for Pathology. He received his BA from Davidson College and MD from the University of North Carolina and a Masters in Medical Management from Carnegie Mellon University. After completing his residency and fellowship in anatomic and clinical pathology at Vanderbilt University and a cytopathology fellowship at the VCU/Medical College of Virginia he joined a private practice pathology group serving Centra Health in Lynchburg, Virginia. He is board certified in anatomic and clinical pathology with subspecialty board certification in cytopathology.
Vinita Parkash, MBBS, MPH, FCAP, is a gynecological pathologist at Yale School of Medicine, a quality and safety expert, and public health researcher. She is the founder of the gynecological pathology listserve, has over 100 publications, is on the editorial board of several prestigious journals, and is a contributor to the 4th and 5th editions of the WHO classification of tumors on Female Genital Tumors. She has initiated and is involved in several efforts to improve women's health in low-resource settings in Africa and Asia. She is one of 11 professionals selected to the 2023 class of the National Academies of Medicine scholars in diagnostic excellence. Her research focuses on patient engagement in their lab-test cycle management.