The Importance of Diversity and Inclusion in Leadership
Every day at 4:00 PM, my colleagues and I gathered around the multi-headed 'scope to show our difficult cases. This type of gathering is a common occurrence among pathology groups and is generally considered good practice. But have you ever thought as to exactly why that is? Think about it—you want the ideas and thoughts of others because maybe they have seen it before, or maybe it reminds them of a similar case they had last week/month/year, or maybe they happened to be reading an article that mentioned a case like this.
The point? Pathologists use their personal life experiences, in this example cases they have seen and articles they have read, to provide accurate diagnoses. By showing cases for consensus, you utilize the collective experience of all those in the group. A pathologist doesn't really know a rare diagnosis until they see one. This is why we show things around because maybe a colleague has…and provides…a different perspective. It is for this same reason that diversity and inclusion in leadership are so important.
Why Diversity is Important in Professional Development
In life, we are an amalgam of our experiences. It is unlikely we will 'know' something we have not been taught, and unfair to expect us to have that knowledge. That is why we have discussions with others, people who have had different experiences from our own, in order to learn and grow. And that is why it is essential to have people with all different sorts of perspectives on our teams, committees, and leadership groups. We need to have access, if you will, to the shared experiences of the many to better understand any situation that arises and how to serve our purpose best.
It is for similar reasons that the diversity of role models and mentors is so important. The people who mentor you can greatly impact your career trajectory and help define your professional goals. My friend, Dr. Yasmeen Butt shared her thoughts with me.
When I was in the first year of my practice and expecting my daughter, I recall asking one of my mentors what she thought about how much maternity leave I should take. This person is an amazing pathologist, incredibly career-oriented, who works tirelessly. I was fully expecting her to tell me to take as little time as possible and come back within a few weeks. I was shocked when she looked me in the eye and said, "Take every second you are allowed!" Having someone in the right place and time to give excellent advice (and it was!) is so important. Most of my mentors were male and would not have given that oh-so-important advice.
A Personal Example
I didn't do a Neuropath fellowship because the person who I looked up to told me I'd never do anything but Neuro and Autopsies (because that's what he did). I did not have access to another Neuropath mentor. Note, I didn't know enough at the time to reach out to random lecturing pathologists and ask. This is a pathology practice example of why diversity is important, but the same goes for having several role models of each 'type' (again, if you will) to help guide us in our careers and life.

A woman should have several women leaders she can look up to and call upon for advice. A person of color (POC) /underrepresented in medicine (URM) should have several leaders of similar background who can help navigate their career path and unique situations that people in this group may encounter. And though some people may say having such things in common do not matter (side note: these people are often also the ones who have no problem finding mentors with similar characteristics), it is commonly accepted that mentees are more comfortable, and therefore more willing to approach and open to suggestion from, mentors with believed shared similarities; whether that is a subspecialty of choice, gender, race, age, whatever the mentee themselves feels is important to them. The best part of having a diverse set of mentors is it helps diversify the practice, which leads to a better practice.
Conclusion: Diversity Is The Way
Similarly to consensus gathering for the best diagnosis, by nature of our profession and related activities, diversification and improved inclusivity as it pertains to our teams and committees, both in our clinics and hospitals and our professional organizational committees, is essential for patient care. By having the most input into our committees, for example, the Surgical Pathology Committee making the PIPs, to the top of the leadership (think about who decides whom to put on committees), this all trickles out into our roles in patient care. To reword an old aphorism, the quality of the input usually equals the quality of the output. That holds true for just about any situation.
---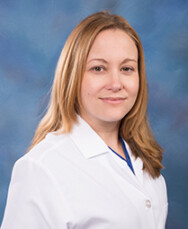 Dr. Riddle is a senior pathologist for Ruffolo, Hooper, and Associates, providing services at Tampa General Hospital, the academic center for the University of South Florida (USF) Health Morsani College of Medicine, where she is also the pathology residency site director. There, she does general anatomic pathology with a focus in bone and soft tissue, neuropathology, and dermatopathology. She is also associate professor, associate residency program director, and program research liaison for the USF Health Department of Pathology and Cell Biology.

Heavily involved in organized medicine, Dr. Riddle is active within the CAP, the American Medical Association, the United States and Canadian Academy of Pathology, and her state pathology and medical societies. She has a special interest in high reliability medicine and creating a culture of quality and patient safety. Dr. Riddle was selected for the American Society for Clinical Pathology's 2018 40 under Forty "Top Five" and Pathologist Magazine's "Power List." In 2021 she was honored with the CAP Resident Advocate Award.