Twitter Chat Wrap-Up: How Pathologists Can Engage + Connect with Medical Students
On August 26, 2019, I took over the @Pathologists Twitter handle to host a Twitter chat on how to inform medical students about opportunities to be part of our CAP community, as well as benefits of choosing pathology as a career. CAP member experts Jerad Gardner, MD, FCAP, (@JMGardnerMD); Erin Carlquist, MD, FCAP, (@ErinCarlquistMD), and Kamran Mirza, MD, PhD, FCAP (@KMirza) contributed to the lively conversation.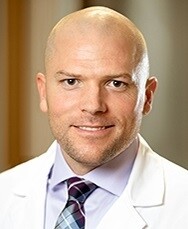 Adam L. Booth, MD, FCAP is an Assistant Professor of Pathology at Northwestern University Feinberg School of Medicine and Northwestern Medicine specializing in gastrointestinal, hepatic, and pancreatobiliary pathology. You can follow @ALBoothMD on Twitter, Instagram, and Facebook.