Twitter Chat Wrap-Up: Thriving in Academic Pathology
On Tuesday, Oct.12 at 9pm EST, I took over the CAP Twitter handle (@Pathologists) to host a #capchat on succeeding as a pathologist in an academic setting. Expert guest panelists joining me were CAP President-Elect Donald Karcher, MD, FCAP (@DonKarcherMD) and Yasmeen Butt, MD, FCAP (@YasmeenButtMD).

Below are some highlights from the hour-long discussion.
---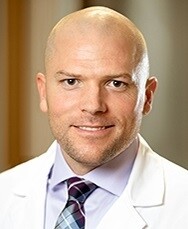 Adam L. Booth, MD, FCAP is an Assistant Professor of Pathology at Northwestern University Feinberg School of Medicine and Northwestern Medicine specializing in gastrointestinal, hepatic, and pancreatobiliary pathology. You can follow @ALBoothMD on Twitter, Instagram, and Facebook.