What You Need to Know About Forensic Pathology 
Whether you have seen TV shows like the long-running Rizzoli & Isles or the popular CW show iZombie, forensic pathologists, medical examiners, and coroners have a firm foothold in popular culture. But what is forensic pathology? Based on those shows, it may seem that forensic pathology is the key to solving high profile criminal investigations, which has some truth to it. James Gill, MD, is a forensic pathologist, chief medical examiner of Connecticut, a clinical associate professor in pathology at Yale and chair of the College of American Pathologists (CAP) Forensic Pathology Committee. Dr. Gill answered questions about the ins and outs of forensic pathology and the experts of the field.
What is forensic pathology? 
Forensic pathology is a subspecialty of pathology that investigates non-natural or suspicious deaths, often referred to as reportable deaths. Forensic pathology focuses on determining the cause of death via postmortem examinations or autopsies. 
What is a reportable death? 
A reportable death is any death that occurs unexpectedly such as when a person has not been under medical care for heart, lung, or other diseases. Reportable deaths may include:  
Deaths suspected of stemming from violence, suicide, or drug/alcohol intoxication 
Death of a person in custody of law enforcement or a ward of the state 
Unexpected deaths or deaths due to work
Maternal deaths during or post pregnancy 
Death of an infant or child without established pre-existing medical conditions  
Deaths suspected to be the result of infectious or contagious diseases 
Deaths attributable to environmental exposures.
What is a forensic pathologist? 
Forensic pathologists are physicians who investigate these unexpected, suspicious, and unnatural deaths, typically by performing autopsies. Their work involves both medical and legal matters including testifying in court. Forensic pathologists require a fellowship in forensic pathology after training and certification in anatomic/clinical pathology.  
Where do forensic pathologists work? 
Most forensic pathologists are governmental employees in the medical examiner's or coroner's offices at the county and state levels. However, some forensic pathologists also provide consultation services to attorneys, families, and others. Depending on medical examiner or coroner office policies, forensic pathologists in such settings typically perform forensic (medicolegal) autopsies to determine the cause of death, the identity of the decedent, document injuries and/or disease, collect evidence, and assist in the determination of the manner of death. 
Are forensic pathologists considered doctors? 
Yes, forensic pathologists are physicians trained in traditional medicine and the forensic sciences. With their training, they have gained a working knowledge of toxicology, trace evidence, wound ballistics, DNA technology, and forensic serology. 
Are medical examiners also forensic pathologists? 
While medical examiners and forensic pathologists are sometimes the same person, there is a difference. Forensic pathology is the medical specialty while medical examiner or coroner's physician generally is the job title of the forensic pathologist when they work in that capacity for a government agency. Many coroners are not physicians and so they usually will retain a forensic pathologist to perform the autopsies.
Why is there a shortage of forensic pathologists? 
Fewer medical students are entering the field of pathology, which leads to fewer pathology residents going into forensic pathology. An average of 37 new forensic pathologists have been certified per year over the last 10 years; however, surveys of newly trained forensic pathologists indicate that only 21 full-time forensic pathologists remain in the field per year, a number too small to replace those leaving due to death, retirement, or burnout. 
Is a career in forensic pathology for you? 
If you are scientifically curious, enthusiastic about public health, and are civic-minded, forensic pathology may be a good career choice for you. Since many forensic pathologists work for the government, there is a public health and safety undercurrent to their work. It goes without saying that inquisitiveness is a great characteristic to possess, as the work of forensic pathology goes deep beyond the surface level and requires the ability to think outside of the box. If you are intrigued by this field, medical students may spend a day or more at their local medical examiner/coroner office to see what it is like. Lastly, the practice of forensic pathology can be rewarding if one can help bring peace to a grieving family.  
Check out Pathology 101 for more information about careers in pathology. To access resources for practicing forensic pathologist, visit the CAP's Forensic Pathology Topic Center.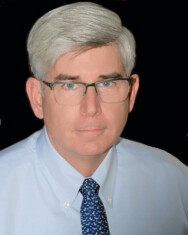 James Gill, MD, is the Chief Medical Examiner of Connecticut, Chair of the Forensic Pathology Committee of the College of American Pathologists (CAP), and a past President of the National Association of Medical Examiners (NAME). He has faculty medical appointments at Yale, University of Connecticut, and Quinnipiac University. He did his pathology training at Yale and Memorial Sloan-Kettering Cancer Center and his forensic pathology fellowship at the New York City Office of Chief Medical Examiner. Prior to Connecticut, he was the Deputy Chief Medical Examiner for Bronx County in New York City. He has testified over 400 times in criminal and civil matters in State and Federal courts and has published over 100 scientific articles and book chapters on a variety of forensic pathology topics.